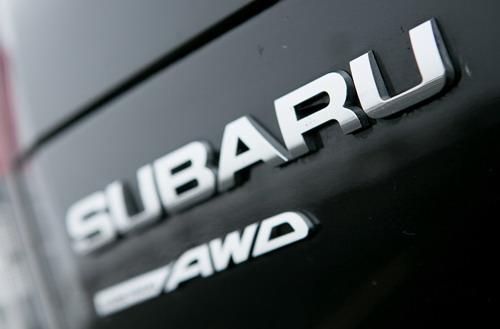 From inch-thick ice in Georgia to power-cutting snowstorms on the East Coast, this is the winter that many drivers said "uncle" to wheel-spin and bought an all-wheel-drive car. New data from Cars.com show that all-wheel-drive inventory has increased nearly 20 percent in December 2013 versus year-ago levels. Automakers have anticipated the demand as shoppers have responded, and sales in early 2014 for all-wheel-drive cars are up 20 percent versus early 2013.
It's Snowing: Do I Want Front-, Rear- or All-Wheel Drive?
There's no major difference in all-wheel-drive inventory by region versus year-ago levels, so it appears that dealers have anticipated regional needs well.
The majority of Cars.com all-wheel-drive inventory in 2014 is in the mid-Atlantic and Midwest regions — a combined 57.1 percent. Meanwhile, the Southwest (3.9 percent) and South (10.8) contribute the least inventory. State-by-state, New York (10.4 percent), New Jersey (8.0), Pennsylvania (7.4), California (6.3) and Illinois (5.3) contribute the highest percentages of Cars.com all-wheel-drive inventory.
Relative to their populations, however, only one of those states — New Jersey — comes into the top five. The most popular states in terms of all-wheel-drive concentration are New Hampshire with 3.34 times the all-wheel-drive inventory of what its population should account for, Vermont (3.03 times), Connecticut (2.90), New Jersey (2.84) and Massachusetts (2.27).
Our data look at all-wheel drive, not four-wheel drive like many trucks and SUVs employ. For car shoppers, the upshot is that all-wheel drive is in high demand, but dealers should have inventory to meet the need.
Of the cars that offer available all-wheel drive, the Honda CR-V, Subaru Forester and Outback, BMW 3 Series and Nissan Rogue led December 2013 sales for all-wheel-drive models.
Cars.com photo by Evan Sears