Car-Buying Tips for Families: Before Entering the Dealership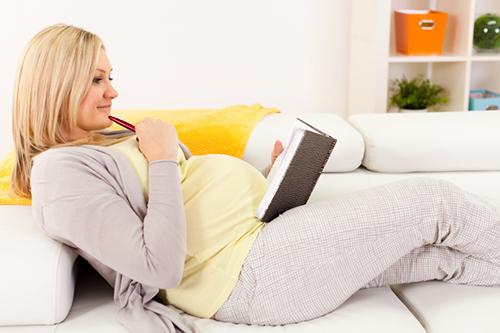 The delightful concept of retail therapy is as much a paradox in car purchasing as uninterrupted sleep is in parenthood. There's the unnerving thought of having to part with a mountain of cash, the haphazard haggling that leaves even veteran car-buyers fried, and of course the tantrum-throwing toddler you're trying to pacify while test-driving and negotiating your new-car purchase. Needless to say, families are faced with extra challenges when shopping for a car.
The secret to successful family car shopping lies in recognizing and separating the main components of this process: at-home research in the comfort of your yoga pants with a cup of coffee, test-driving without the kids, packing a mountain of patience for the also-necessary test drive with the kids and, finally, the purchase.
Here are tips on everything you should do before entering a car dealership.
Do as much research as possible: First, you need to identify your dream ride. After you've put the babes to bed and you're ready to collapse into a heap, grab a cup of your favorite beverage and let your fingers tango to some tunes while you begin your research. Research vehicles that make sense given your family size and needs, as well as your lifestyle, budget and personal tastes. Narrow down your vehicle choices by reading online reviews and ratings, and by talking to friends. Online consumer reviews are good, but if you see someone driving a car you're interested in, hunt them down in the carpool lane and ask for their feedback on their car. There's no better testimonial than someone who has spent their hard-earned cash on such a big purchase.
Crunch the numbers on your own: Know how much you're willing to pay and how much you're willing to fudge your budget. Know what you can afford on a monthly basis. (Use our handy loan calculator to see what your monthly payment will buy). While you budget your car purchase based on your monthly payments (whether you're leasing or buying), you negotiate and purchase your vehicle based on the total sale price. Remember that sales tax and fees will add a significant amount to the final purchase price.
Make a checklist of features that are important to you: This will help you prioritize. Do you really need those butt warmers? What will it cost to make sure the side curtain airbags are for all three rows? We'll go over this further in the next installment. Take the checklist with you when you go to the dealership.
Be on the same page: If you're car shopping with your significant other, make sure you compare notes and sync your thoughts before entering the dealership. The last thing you want to do is argue minivan versus sport wagon at the dealership.
Make copies of your driver's license and insurance cards: If you plan on test-driving cars, the dealer will probably require these. Make them yourself in advance and you'll both save some time at the dealership and not have to worry about entrusting a stranger with your license.
Editor's note: Some of these tips came from our former sister site, MotherProof.com. Colette Fischer and Sara Lacey contributed to this article.
Yuri/Thinkstock