Car-Buying Tips for Families: The Purchase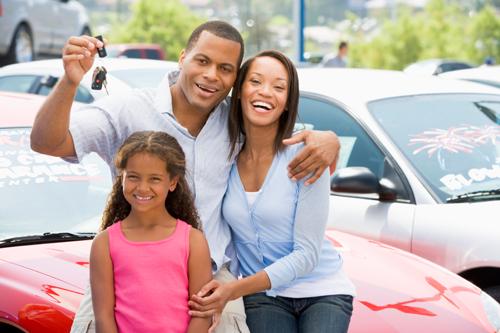 After, and only after, you've completed steps one, two and three should you even begin to think about the final step of actually buying your new car. Take your time to work through this process thoughtfully and you'll have a shiny new (or new-to-you) car in your driveway (for a few minutes anyhow, until your kids get ahold of it). Here are the final steps to consider when purchasing your car:
Get referrals: Talk to friends and family members who have recently purchased cars to get referrals for dealers they like.
Check out reviews of dealerships online: Cars.com users have contributed hundreds of thousands of dealer reviews. Tap into this as a resource. Read what other car buyers think about the dealerships in your area.
Start the process online: When one of our writers purchased a new car, she corresponded with seven dealers over the course of a week and found a clear winner. The day she walked into the dealership, she met the salesperson for the first time, emails in hand. She had the internet salesperson confirm a price for the car out the door, including sales tax and all fees. This ensured ahead of time that there were no questionable charges. She completed the necessary paperwork easily and quickly. She and her husband both remarked what an effortless purchase it was. No surprises, just a new car at the end of the day for a fair price, and that's all most of us ask. So while the car-buying process may not always be enjoyable for the whole family, why not do the heavy lifting ahead of time via the internet?
Financing know-how: If you're financing the car through a dealership, remember that the interest rate is negotiable, along with the car's price. Over the life of a loan, the difference in a lower monthly payment can add up.
Be prepared: Make sure you have proper identification, proof of insurance, and any documents or information the salesperson may need to finish the transaction. Don't waste time making repeated trips home for items you need.
Be prepared to walk away: If you're unhappy with your car-buying experience for any reason, walk away from the deal. The idea of investing three hours or more in a transaction only to walk away without getting the desired result likely makes you sick, but while it may feel like wasted time, you want to make sure you're making the right choice.
Editor's note: Some of these tips came from our former sister site, MotherProof.com. Colette Fischer and Sara Lacey contributed to this article.
Monkeybusinessimages/Thinkstock