Gas Prices Taper Off After Steady Climb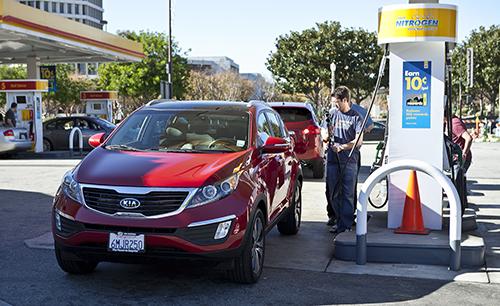 Increases in gas and diesel fuel prices slowed in many parts of the country during the past week, a welcome respite from a steady climb in pump prices that began in early February.
The national average for a gallon of regular unleaded gas was $3.54, the AAA Daily Fuel Gauge Report said Thursday. That's one penny more than a week ago and 11 cents more than a month ago. The national average for diesel fuel was $3.98, unchanged from a week ago and one cent less than a month ago.
South Carolina still has the lowest statewide average for regular unleaded at $3.26, 2 cents higher than a week ago. The only other states that averaged less than $3.30 were Montana, $3.28, and Louisiana and Mississippi, $3.29.
Hawaii had the most expensive gas at $4.22. In California, prices crept up 2 cents over the past week to $3.99. Prices have climbed by 20 cents in California in the last month; Alaska was next at $3.83.
Regular unleaded was unchanged at $3.77 in New York and Connecticut, and it fell by 4 cents in Illinois to $3.73, reversing a string of weekly increases that began in February.
Prices marched upward by 4 cents per gallon in Tennessee to $3.32, in Oregon to $3.64, in Washington state to $3.65 and in the District of Columbia to $3.70.
AAA maintained its forecast that prices will peak in the coming weeks between $3.55 and $3.75 per gallon. That would be well below the peak prices of recent years. Last year, prices spiked at $3.79. In 2012 they topped out at $3.94 and in 2011 at $3.98.
"How much more prices rise will likely be dictated by the impact of seasonal refinery maintenance and any disruptions to production or distribution," AAA said in a release. Prices typically rise in early spring as refineries slow production to perform seasonal maintenance and change to summer blends.
One such disruption occurred recently in the Memphis, Tenn., area. AAA said that maintenance at a Valero refinery started earlier than expected, reducing the supply of gas and sparking reports that unbranded gas stations were running short. Pump prices in the Memphis area rose 6 cents in the past week to $3.32.
Cars.com photo by Evan Sears