GM May Have Known About Ignition Problem in 2003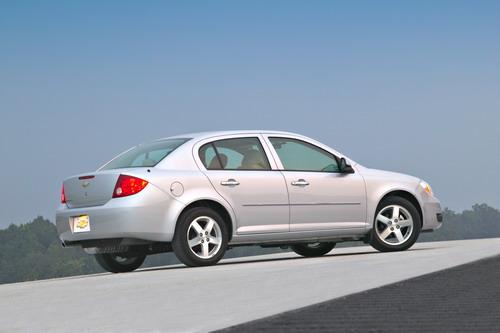 Amid at least three investigations, including a federal criminal probe, new records show GM may have known in 2003 about the ignition-switch problem that led to the recent recall of 1.37 million U.S. small cars from the mid-2000s. That's a year earlier than originally thought. The problem, in which the airbags are disarmed when the ignition gets jarred to the Off or Accessory position leading up to a crash, has been linked to 12 deaths and 31 incidents where airbags failed to deploy.
More on GM's Ignition-Switch Recall
The Detroit News reports that documents sent by GM to the National Highway Traffic Safety Administration chronicle that in 2003, a service technician found a customer's Saturn Ion — one of six recalled nameplates — stalled while driving. The technician concluded that the customer's key-laden keychain "had worn out the ignition switch," according to the Detroit News.
GM also disclosed that it noted an ignition-switch problem in a preproduction Ion in 2001, but it resolved the issue with an updated switch. The relation to the current recall is unclear, however.
The automaker claims its analysis included reviewing data from crashes involving the Ion, Chevrolet HHR, Pontiac Solstice and Saturn Sky vehicles. The Chevrolet Cobalt and Pontiac G5 also are part of the recall. "Today's GM is fully committed to learning from the past while embracing the highest standards for quality and performance now and in the future," spokesman Alan Adler told the Detroit News.
But NHTSA — itself facing questions from Congress on how it handled the matter — said it didn't get "timely information" from GM, acting administrator David Friedman told Bloomberg News on Tuesday. The agency has sent GM a list of 107 questions; it expects answers by April 3.
Manufacturer image