Maserati Shows Alfieri Concept, Makes Us Excited for Next GranTurismo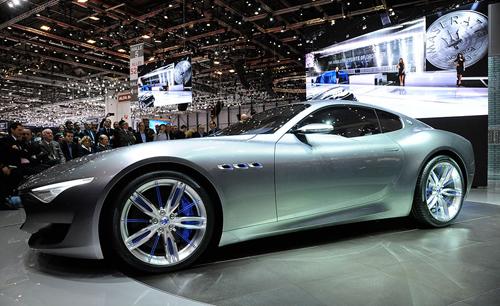 The 2014 Geneva International Motor Show is in full swing, and one of the highlights is the sexy concept coupe from Maserati, the Alfieri. Built on the occasion of Maserati's 100th anniversary, it's meant to point the direction of future Maserati sports cars. The company's only coupe is currently the GranTurismo, which is starting to get a little long in the tooth, and always has been considered more of a boulevardier than a sports car.
The Alfieri would change that. It rides on a wheelbase 9.5 inches shorter than the GranTurismo and features styling that emphasizes its powerful haunches for a more dramatic, muscular look. Power comes from a 460-horsepower, 4.7-liter V-8 driving the rear wheels through a six-speed sequential transmission. The car features 21-inch wheels, Poltrona Frau leather and copper-anodized billet aluminum trim inside.
Click on any image for a larger version.
Manufacturer images