Recall Alert: Nearly 1 Million Nissan and Infiniti Vehicles...Again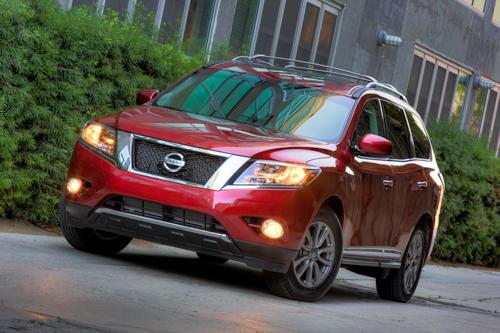 Vehicles Affected: Approximately 989,701 Nissan and Infiniti vehicles, including model-year 2013-14 Altimas, Leafs, Pathfinders and Sentras; model-year 2013 Nissan NV200s and Infiniti JX35s; and model-year 2014 Infiniti Q50s and QX60s.
The Problem: The National Highway Traffic Safety Administration is reporting that the occupant classification sensor software in these vehicles may incorrectly classify the front passenger seat as empty. If this happens in a crash, the passenger airbag wouldn't deploy, increasing the risk of injury.
Nissan faced this problem once before and recalled these vehicles in March 2013 to fix the occupant classification system. The automaker says the new issue is a separate one. "A combination of factors such as high engine vibration at idle when the seat is initially empty and then becomes occupied, or unusual occupant seating postures immediately upon being seated may cause the OCS to classify an occupied front passenger seat as empty," the automaker said in a statement to NHTSA.
There have been two accidents and several customer complaints related to this issue. "Nissan identified two field incidents where the passenger airbag did not deploy and the passenger airbag status light was not illuminated," it said in a statement to NHTSA.
The Fix: Dealers will update the occupant sensor software for free.
What Owners Should Do: Nissan will notify owners starting in mid-April. Owners can call Nissan at 800-647-7261or the National Highway Traffic Safety Administration at 888-327-4236 for more information.
Manufacturer photo