The Greatest Road Sign of All-Time: And the Winner Is …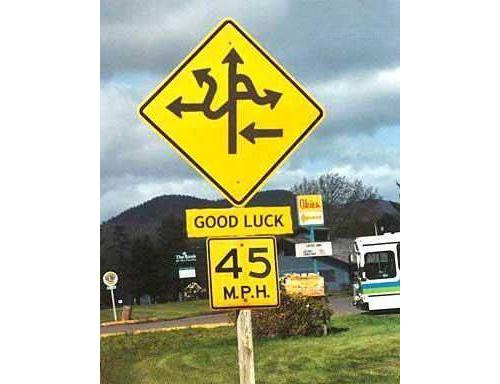 After just five days, more than 5,000 people voted for the greatest road sign of all-time and the winner is … Good Luck submitted to our friends at Car Talk by a listener named Ed.
Good Luck received 30 percent of the votes cast. The second-place finisher, Left Turn Under the Following 26 Conditions, received nearly 20 percent of the votes, with No Outlet coming in third at 17 percent.
There's no prize for the winner other than the obvious bragging rights associated with finding the most mind-boggling sign known to man … or at least out of the signs found this time around.
Let us know if you'd like the chance to dig up more classic signs in the future.
Car Talk is a Cars.com partner.