2015 BMW 435i Gran Coupe Photo Gallery (24 Photos)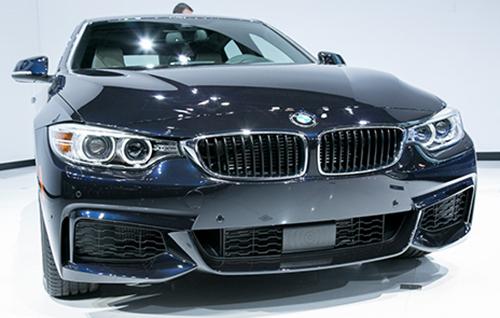 What's in a name? Well, if you're referring to the 2015 BMW 435i Gran Coupe, it means a four-door luxury car that goes by the name of a two-door without much explanation as to why. As Cars.com reviewer Aaron D. Bragman — clearly perplexed by this latest addition to the BMW variant inundation — previously described it, the 435i Gran Coupe is basically the 4 Series coupe with a stretched and minimally raised roofline — oh, plus a new name.
More 2014 New York Auto Show Coverage
If you're going to be in the Big Apple between Friday and April 27 and want to sort out the BMW naming-convention confusion for yourself, the 435i Gran Coupe is making its debut at the 2014 New York International Auto Show.
Check out the gallery below; Cars.com photos by Evan Sears.