2015 Chevrolet Corvette Stingray Switches to 8-Speed Automatic Transmission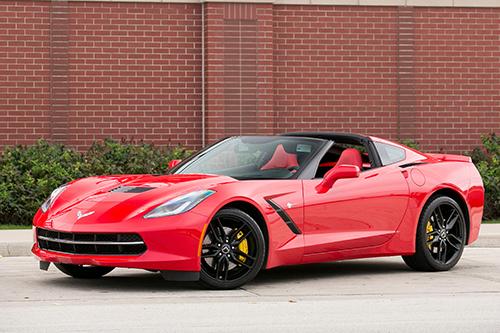 Chevrolet's range-topping 625-horsepower 2015 Chevrolet Corvette Z06 won't be the only Corvette with an eight-speed automatic transmission for 2015. Entry-level Stingray models ditch 2014's six-speed automatic transmission in favor of the Z06-derived eight-speed that will boost fuel efficiency an estimated 5 percent while improving performance.
2014 Chevrolet Corvette Stingray Expert Review
Current Corvette Stingrays with the optional six-speed automatic are rated at 16/28/20 mpg city/highway/combined while the standard seven-speed manual is 17/29/21 mpg. Official EPA test results for the eight-speed are currently pending.
The new eight-speed is based on the Z06's automatic transmission and uses unique internal parts tailored to the Stingray's 455-hp or 460-hp V-8. Adding two additional gears should help keep the Stingray's engine in its peak power range with less drop-off in engine speed between gear changes. Going from six to eight gears didn't increase the weight or size of the transmission, and the new transmission is lighter than the six-speed thanks to aluminum and magnesium construction, shedding 8 pounds.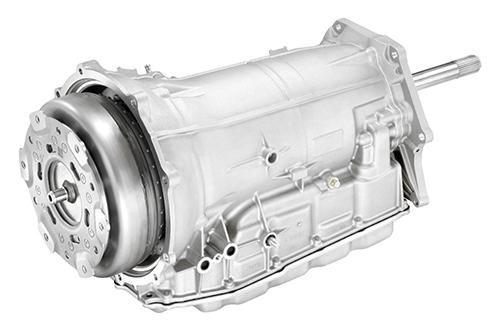 Like the six-speed, however, the new eight-speed is a conventional automatic transmission and not the dual-clutch variety known for lightning-quick shifts in the Porsche 911 and BMW M3.
"It was designed to enhance the Stingray's driving experience, with performance on par with dual-clutch designs, but without sacrificing refinement," said Bill Goodrich, assistant chief engineer for eight-speed automatic transmissions, in a statement.
Upshifts at wide-open throttle are 8/100ths of a second quicker than the Porsche 911's seven-speed dual-clutch automatic, Chevrolet says. Dual-clutch transmissions have a tendency for drivability quirks, including awkward acceleration from a stop and erratic downshifting patterns, though in our experience the 911's extremely refined dual-clutch seven-speed automatic is not one of those.
Corvette and Camaro communications representative Monte Doran said in an email that Chevrolet expects the 2015 Stingray to arrive in dealerships this September with a small pricing increase for the eight-speed automatic transmission — no official pricing has been announced. The current six-speed is a $1,350 option.
Cars.com photo by Evan Sears/Manufacturer image