2015 Chevrolet Corvette Z06 Convertible Photo Gallery (28 Photos)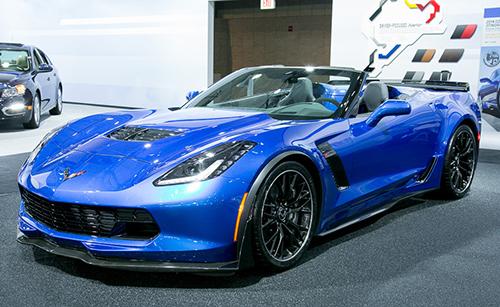 Let's not get too technical here: What you really need to know about the 2015 Chevrolet Corvette Z06 convertible is that it's the latest even-higher-performance version of the beloved supercar — without a top. So unless you have to worry about your new 'do getting destroyed in the wind or your toupee flying off and sticking to the windshield of the car eating your dust, you'll likely think that's pretty sweet.
More 2014 New York Auto Show Coverage
The Z06 convertible is now making its debut at the 2014 New York International Auto Show. There, visitors can check out how Chevrolet moved some things around to accommodate the droptop, as well as admire the new chassis, which the automaker says is rigid enough to stand up to performance driving but light enough to keep weight in check.
Check out the gallery below; Cars.com photos by Evan Sears.