2015 Volkswagen Golf SportWagen: Up Close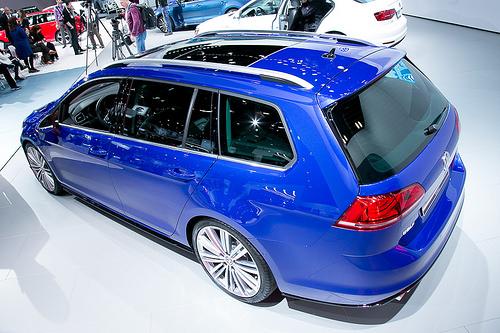 Let's get this out of the way: The Golf SportWagen you see here is an R-Line sport version with a diesel engine, manual transmission and all-wheel drive that's only a concept at the moment. It's an attention-grabbing debut sure to entice wagon lovers with its dream-team powertrain combined with the sporty R Package.
More 2014 New York Auto Show Coverage
The striking blue exterior combined with a low stance and multispoke wheels set off the long, sleek exterior as much more proportional and attractive than the outgoing Jetta SportWagen. The Golf SportWagen goes on sale in early 2015 with less flash than the concept, but not any less usability considering it's longer and wider than the outgoing Jetta with more passenger and cargo room.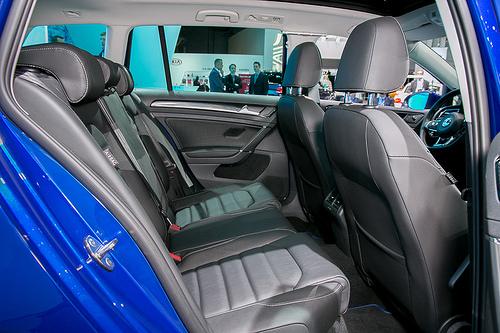 The backseat is ripe for adults, with plenty of legroom and good headroom even with the optional panoramic sunroof. A large center floor hump will make for an interesting ride for anyone who isn't quick enough to grab an outboard seat first.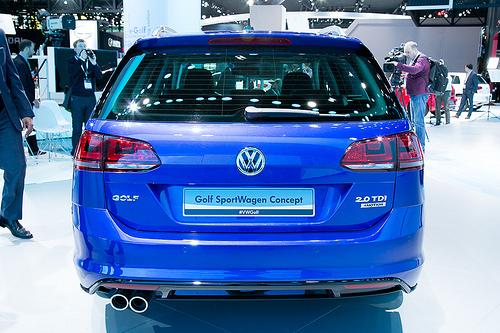 Volkswagen bumped up cargo capacity 10 percent compared to the outgoing Jetta, and the Golf's cargo area is almost flat but it's wide with the rear seats folded. Folding the seats is an easy process; there's just one release to pull before a side of the split-folding rear seat collapses. The folding rear seat also features a middle pass-through for small, long objects.
Volkswagen wants the SportWagen to be a sportier alternative to an SUV, though one feature you'll miss on with this wagon compared to many compact SUVs is a more versatile sliding and reclining rear seat.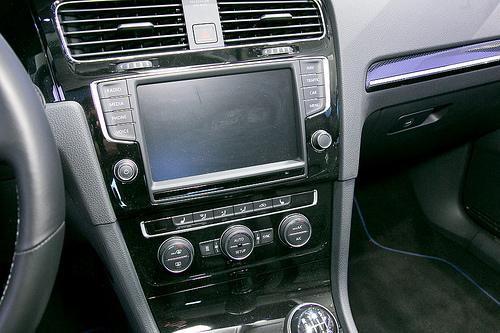 Up front, the wagon exhibits traditional Volkswagen niceness with good-quality materials and a simple, elegant style. The Golf SportWagen's design is nearly identical to the 2015 Golf and offers features such as a panoramic sunroof, auto climate control, bi-xenon high-intensity-discharge headlights and available 18-inch wheels.
Cars.com photos by Evan Sears