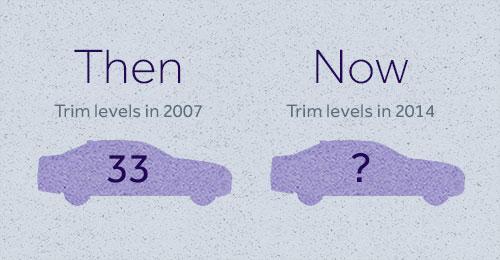 It is not just the folks that meticulously run Cars.com's various research tools that mutter about BMW adding models left and right. Car enthusiasts and car shoppers alike have been caught wondering why there are so many. BMW sales are performing well, but the brand's U.S. sales were only 5 percent higher in 2013 than in 2007.
More 2014 New York Auto Show Coverage
BMW will show the X4 crossover at this week's 2014 New York International Auto Show, and it previously announced plans to build an X7 SUV in the U.S. Our graphic (below) shows the difference in today's lineup (sans the X4 and X7) against the 2007 lineup, the year before the X6 was introduced. The X6 is the model many feel started this Gremlin-esque growth trend.
Let us know where you stand on the issue in our comment section below. Are we at a BMW saturation point, or is the variety ultimately better for car shoppers?