SUV Gone Wild: Nissan Murano Keeps Its Design Crazy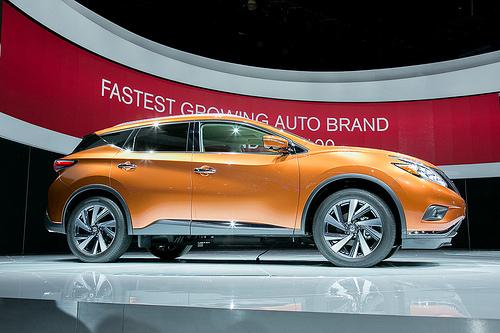 There is a theory in the automotive world that you either design for the middle-of-the-road to attract the largest possible group of shoppers or go full-tilt wild to completely win over a smaller fringe.
More 2014 New York Auto Show Coverage
There is no better example of the latter than Nissan's midsize SUV, the Murano. Debuting at the 2014 New York International Auto Show, the third generation of the family-friendly vehicle - the current generation scored well in our Car Seat Check - ups the ante when it comes to in-your-face styling.
Below is a look at the three generations and what our editors said at the time those vehicles were new to us. It's hard to believe now that the first Murano was at the time a radical-looking SUV.