Swirly Seats Help 2014 Hyundai Elantra Stand Out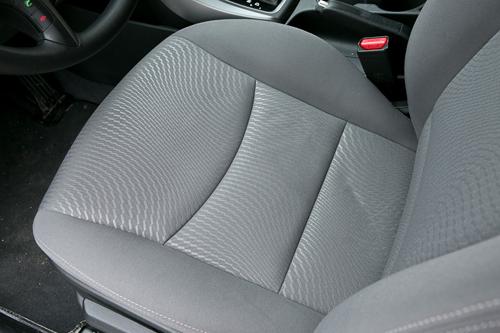 If you're shopping for a compact car, the Hyundai Elantra is a solid choice. It ranks well in terms of value, and the compact sedan held its own in a recent challenge where Cars.com pit it against a field of competitors. After recently driving a basic SE model, I was moved by its stylish — yet somewhat psychedelic — cloth seat design.
$20,000 Compact Sedan Challenge
Sure, the Elantra may be known as the compact sedan that has optional heated seats ... in the rear, but most shoppers aren't going ga-ga with features in a practical car.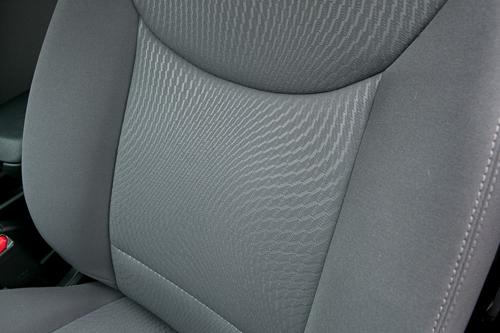 Yet the most practical Elantra has the funkiest seat upholstery I've seen this side of Scion.
Most mainstream automakers play it safe when it comes to something like this. Hyundai was unable to dig up information on the genesis of these swirly seats when asked or if there's been any customer feedback — positive or negative.
Maybe I'm the only one who notices something like this.
Cars.com photos by Evan Sears