What Our Kids Like: Music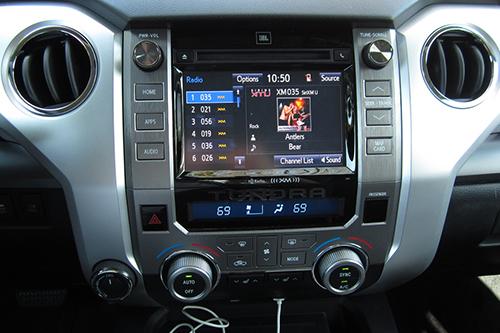 How do you prevent "Wheels on the Bus" from getting stuck in your head? A great strategy is to not even listen to it in the first place, but being a parent sometimes means making sacrifices — even to kids' music preferences, right? Maybe — if we were talking about what they listen to in their rooms or on their devices, but not if we're talking about the car. The car can be a great place to introduce your kids to great music or become susceptible to their whims.
Read More #FamilyCarAdvice
With three children in their late teens and early 20s, Editor-in-Chief Patrick Olsen has had some time to hone his music strategy when it comes to kids in the car. His advice:
Parents should always be the music masters; don't risk war by letting one child or another hog the controls.
Always have a quiet playlist when the time calls for it; soothing music might tone down unruly travelers.
Create playlists of songs that are tolerable to you and popular with your kids.
Use time in the car to occasionally introduce bands and artists to your kids whom they might otherwise never hear.
Never be afraid to turn off the music entirely.
The parents on our Editorial team are in various stages of learning Olsen's lessons. While we work on it, here are our choices for music for the car that everyone can handle — even on repeat:
David Thomas, managing editor
Kids: ages 6 and 4
"In Daddy's car there is the constant of Pearl Jam, which neither kid really likes. The kids do not ask Daddy to turn on the Top 40 station, though."
Kristin Varela, chief mom
Kids: ages 13, 11 and 9
"We tend to all be liking Ed Sheeran these days. I can never recognize anything he sings, but it's the inside family joke that when I say, 'Ooh, I like this, who sings it?' it's always Ed Sheeran."
Jennifer Newman, assistant managing editor
Kids: ages 11 and 7
"My boys love pop music, so we often listen to the radio when the three of us are tooling around town. My oldest son is just starting to branch out — musically speaking — and also likes The Black Keys, so there's hope for him."
Mike Hanley, senior editor
Kids: ages 3 and 1
"My boys are 1 and 3, so they mostly listen to what we listen to, sometimes asking for 'Mom's music' (country) or 'Dad's music' (alternative rock), but that's how they know it — not by artists or bands."
Paul Dolan, visual designer
Kids: ages 6, 10 and 20
His younger boys like "rocky, bouncy stuff and never really got into Disney or pop stuff, or never listen to music written for kids. [My 20-year old] plays drums, so he's exposed to a lot of music and plays the Rolling Stones and Beatles."
Carrie Kim, Cars.com contributor
Kid: age 3
"When my daughter is with me, she listens to 'my music.' She doesn't protest if I put on Vampire Weekend, White Stripes or Led Zeppelin. When my husband joins us in the car, it's Pharrell, and a steady dose of oldies too like Elvis, Johnny Cash and Patsy Cline get the toddler thumbs-up as well."
Courtney Messenbaugh, Cars.com contributor
Kids: ages 7, 5 and 4
"My son, age 7, is more of a rock guy with Muse, One Republic and Imagine Dragons among his current favorites and some old-school 2Pac and Beastie Boys. … There's nothing that drives my son or my daughters really nuts except they do not like me to listen to NPR because it's just talk, talk, talk."
Sara Lacey, Cars.com contributor
Kids: ages 11 and 9
"If I ever get tired of any particular song, I just remind myself we are not in the Wiggles phase anymore. They will listen to most of our music, but my son says he isn't a fan of jazz. I always say, 'yet' when he makes that proclamation."
Cars.com photo by Carrie Kim