Which City Has the 'Greenest' Car Shoppers?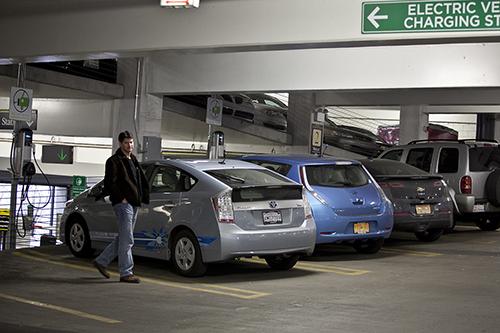 When it comes to eco-conscious car shoppers, the Golden State is the greenest. From SoCal to the Central Coast to NorCal, California lays claim to seven of the top 10 places on Cars.com's annual "Greenest Car Shoppers" list, up from five last year. The greater West Coast accounts for two more spots, while only one non-Western locale — Charlottesville, Va. — made this year's roster. Data is compiled based on Cars.com visitors' searches for hybrid and electric vehicles.
The Top 10 Cities Where Car Shoppers Go Green (2013)
"While California continues to lead in car shoppers' adoption of hybrid and electric cars, overall demand for these green cars has led car companies to make hybrids in all shapes and sizes, capable of accommodating the needs of just about any type of driver," said Cars.com Executive Editor Joe Wiesenfelder.
Here are the top 10 greenest cities:
1. San Franciso-Oakland-San Jose, Calif.
2. Charlottesville, Va.
3. Los Angeles
4. San Diego
5. Monterey-Salinas, Calif.
6. Chico-Redding, Calif.
7. Santa Barbara-Santa Mario-San Luis Obispo, Calif.
8. Portland, Ore.
9. Sacramento-Stockton-Modesto, Calif.
10. Seattle-Tacoma, Wash.