Chrysler's Future Aims at Mainstream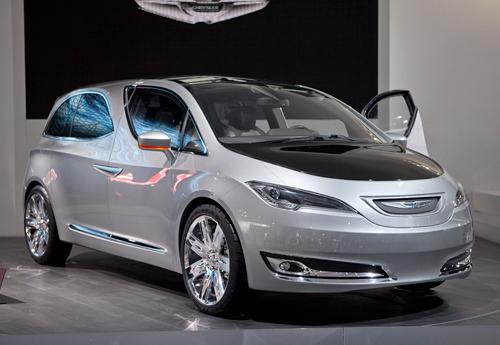 Fiat Chrysler Automobiles' Investor Day is rolling along, and the company has revealed a complete rethink of Chrysler's brand positioning as well as which brands it intends to view as competitors. Chrysler will now go head-to-head with mainstream brands in the U.S. such as Ford, Hyundai, Honda, Chevrolet and Toyota; it will no longer be considered a premium brand by the company, but rather its volume brand. Chrysler will be the only midsize sedan and minivan brand at FCA; the Dodge Grand Caravan and Avenger sedan will be discontinued, as the company finally decides to stop pitting Chrysler and Dodge brands against each other in its showrooms.
This means a rethink of the vehicle lineup at Chrysler as well, banking on North American-made vehicles and an American image that will be spread across more segments. Currently Chrysler participates in only three segments: minivans and full- and mid-size cars. The brand is set to expand by 2018 to include a compact car and mid- and full-size SUVs. Here's what to expect from Chrysler over the next five years:
A refresh of the 300 sedan happens in mid-2014.
An all-new Chrysler 100 compact sedan arrives mid-2016.
The Town & Country minivan is replaced with an all-new model in mid-2016 and is joined by a plug-in hybrid version (concept pictured above).
A new full-size crossover joins the Town & Country in mid-2017, also with a plug-in hybrid variant.
The just-introduced 200 sedan gets a makeover in mid-2017.
A mid-size 200-based crossover arrives in 2018, along with a redesigned version of the 300 sedan.
Cars.com photo by Evan Sears