Five Things Families Should Look for in Small Cars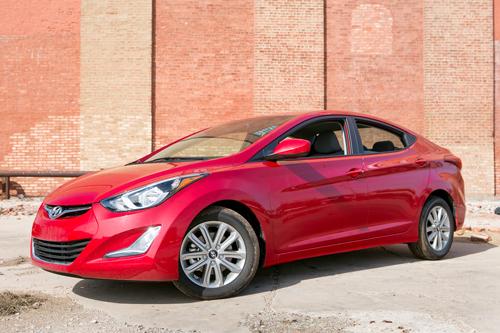 When you hear the words "family car," does an SUV or minivan come to mind? Well, it's time to forget about sliding doors and three rows. Families don't have to opt for a large vehicle when carting the kids around.
Read More #FamilyCarAdvice
Whether you're bound by budget constraints, an interest in fuel economy, or a tiny garage or parking space, small cars can work for a family. Parents shopping for a car in the compact class, be it a crossover or sedan, will be pleasantly surprised by how accommodating these cars can be. Here are five things to look for: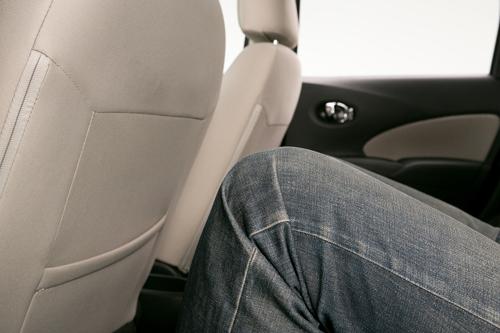 Passenger Room
Space is a big issue when one or more kids are involved, but finding a compact vehicle with enough room isn't as tough as it sounds. One winner isn't even in the compact class: the subcompact Nissan Versa Note may look tiny from the outside, but its 38.3 inches of backseat legroom and 38.0 inches of headroom give even adults enough space. "The Versa worked really well for us because of its roomy backseat. When we switched to the Honda Fit, my kids were really cramped in the backseat," said Cars.com Expert Mom Jennifer Newman.
Another way to maximize legroom is to look for a vehicle with sliding second-row seats. The Fiat 500L and Kia Soul, both compact hatchbacks, have handy sliding rear seats that allow you to adjust the legroom.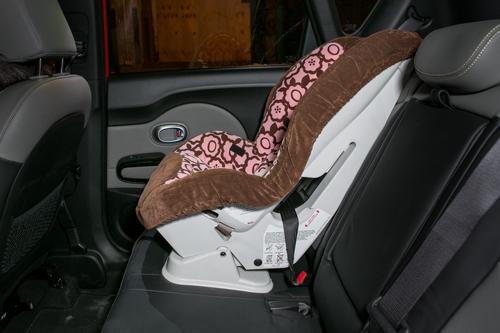 Car Seat Accommodation
Your kids will be in car seats for many, many years, so your vehicle needs to be flexible enough to accommodate a rear-facing infant seat, a forward-facing convertible seat and a booster, in both high-back and backless forms.
During Cars.com's Car Seat Checks, we install all three types of seats in each car we test, gauging both ease of installation and fit. A few key features can make or break the backseat's car-seat friendliness. The most important feature is Latch anchors. Exposed anchors that are easy to spot and to which it's easy to connect a seat work well, but an anchor buried in the seat cushion isn't always bad, especially if the cushion can be easily pushed aside.
Heavily bolstered seat cushions also interfere with installation, often causing the car seat to sit at an unsafe angle. By contrast, the wide, flat seat cushions in the Toyota RAV4 compact crossover work well for the installation of all car seats.
Comfort/Convenience/Safety Features
Don't underestimate the power of comfort and convenience features that keep both parents and children happy. Many features found in a large car or SUV can be had in a smaller vehicle. For example, heated seats are available in many compact cars and crossovers, and even the subcompact Ford Fiesta offers them.
For the more tech-savvy, Bluetooth audio streaming is often available in compact cars, and even comes standard on some. The Honda CR-V has standard Bluetooth connectivity and streaming, as well as a Pandora Internet radio interface. GM is increasing its connectivity factor for 2015 by offering 4G LTE mobile broadband internet connectivity across much of its lineup.
Safety is important to families, and small cars don't disappoint. Many systems, such as blind spot monitoring and backup cameras, are available on compact cars — and standard on some. For example, a blind spot monitoring system was added to the options list of the Hyundai Elantra for 2014. Backup cameras are even standard on several small vehicles, including the Honda CR-V crossover, Honda Fit subcompact (beginning with the 2015 model) and Honda Civic compact sedan and coupe.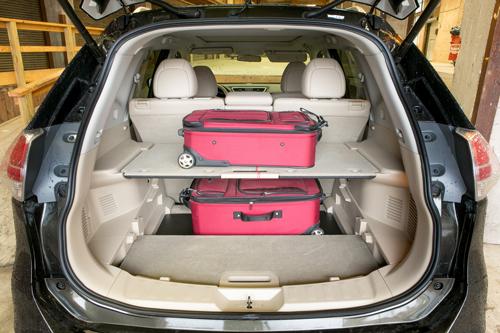 Cargo Room and Storage Cubbies
Families often cart lots of stuff. Several vehicles in the compact crossover and hatchback classes can handle both large and small items. The 2015 Honda Fit is one impressive example. The redesigned subcompact hatchback's "Magic Seat" offers multiple seat configurations and makes room for a cavernous storage space of 52.7 cubic feet when the backseat is folded flat.
When it's time to pack the car for a trip, hidden storage cubbies can come in handy. With a 10.8-liter capacity, the Honda CR-V's center console bin can even hold a laptop. The Mazda5 compact van gets even more creative, with second-row bucket-seat cushions that flip up to reveal small storage wells, perfect for books or toys.
On the organization front, the 2014 Nissan Rogue is at the top of the list. Its voluminous, 39.3 cubic feet of cargo space is impressive in the compact crossover class, but the Rogue's cargo management system should really wow parents. The Divide-N-Hide cargo system makes it simple to compartmentalize the area with easy-to-use, multilevel grooves built into the cargo-area walls and flat panels that slide into the grooves.
Many parents on our staff chimed in with a few other small-item storage must-haves, including seatback pockets for both seats. Senior editor and dad Mike Hanley added a trunk pass-through and split-folding rear seats to his list. "A split-folding backseat or a trunk pass-through means you can still expand the cargo area even when there are kids — in car seats or otherwise — riding in the backseat," he said.
Cabin Color and Upholstery
I recently tested a car with a cream-colored interior; it was pristine at the beginning of my test drive, but it didn't stay that way for long thanks to a slushy Chicago winter and a child who seeks out puddles. Cars with a darker interior color palette are more forgiving and fare better when kids — and let's admit it, even parents — are involved. "If you like light color upholstery, look for cars that have it and a dark floor, like in some Subarus," managing editor David Thomas said.
In terms of upholstery, leather or vinyl seats are easier to wipe clean than cloth seats, unless the upholstery is stain-resistant. Hyundai and Kia, for example, offer standard YES essentials fabric seats on the Santa Fe and Sportage compact crossovers, respectively. The cloth upholstery is resistant to water, stains, odor and bacteria. I tested it by spilling milk on the cloth, and it quickly beaded up instead of absorbing into the fabric. Cleanup was easy, so the risk of mysterious, lingering odors was minimized.
Cars.com photos by Evan Sears