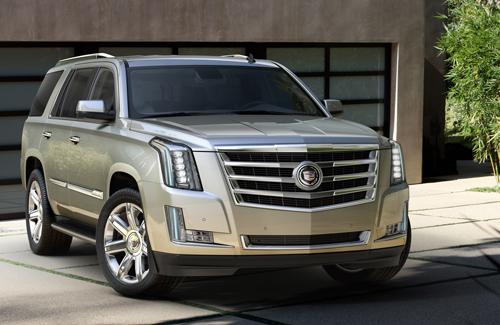 Vehicles Affected: Approximately 1,402 model-year 2015 Cadillac Escalades and Escalade ESVs
The Problem: A faulty weld that attaches the passenger side air bag to the instrument panel could cause only partial airbag deployment in a crash, increasing the risk of injury. GM said the supplier has already corrected the problem and that no crashes or injuries have been reported related to this issue.
The Fix: Dealers will inspect and replace the affected parts for free.
What Owners Should Do: According to a statement from GM, the automaker told dealers to stop selling the 2015 Escalade and sent overnight letters to the 224 customers who have already taken delivery of the affected vehicles. Owners can call Cadillac at 800-333-4223 for more information.
Need to Find a Dealer for Service? Go to Cars.com Service & Repair to find your local dealer.
Manufacturer image