2015 Acura MDX: What's Changed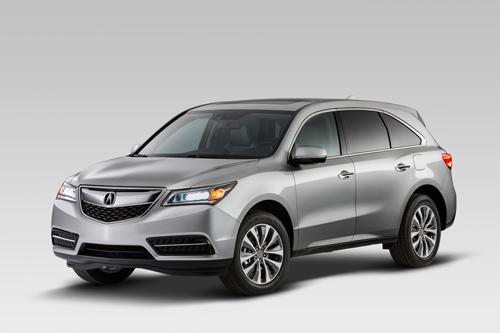 Most significant changes: The MDX is completely unchanged from 2014
Price change: Base prices up $275 for all models
On sale: Now
Which you should buy, 2014 or 2015? 2014
This seven-seat luxury sport-ute received a fresh design for 2014, so it's no surprise that it's unchanged for the 2015 model year, especially given brisk sales.
Along with fresh styling, a more economical 3.5-liter V-6 and nearly 300 pounds less weight, the redesign brought a new choice of front-wheel drive, which cuts $2,000 off the base price compared to all-wheel-drive models.
2014 Acura MDX: Car Seat Check
For 2015 models, base prices are up $275 for all models and range from $42,565 to $56,780, not including the $895 destination charge. In addition, the MDX offers three option packages that serve as higher trim levels above the base models. Both prices and content for those packages are unchanged from 2014.
A Technology Package brings a navigation system, GPS-linked climate control, premium audio, rain-sensing wipers and safety features such as blind spot, forward collision and lane departure warnings, and it adds $4,275 to the bottom line. For another $2,000, you can add the Entertainment Package, which includes a rear DVD system with a 9-inch screen, heated second-row seats and other features.
The top-of-the-line Advance Package ups the ante nearly $6,000 higher with a 16-inch DVD screen, parking sensors, adaptive cruise control, automatic braking, lane-keep assist and other features.
Dealers still had more than 5,000 of the 2014 models in stock when the 2015 versions were due to start arriving, so they should be more willing to discount their remaining 2014s. However, don't expect huge discounts. In May, the MDX took 40 days to sell from the time it hit lots to the time a buyer signed the paperwork, a fair clip ahead of the average of 61 days. Overall MDX sales are up 79 percent this year through May.
Manufacturer image