May's Fastest- and Slowest-Selling Cars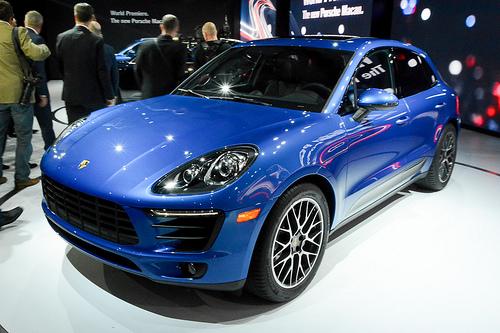 SUVs and trucks remain popular as we head into summer. Seventeen of the 22 fastest-selling vehicles in May were utility vehicles or pickup trucks; the others were two performance cars, two large luxury sedans and a new Mini.
Related: Toyota and Ford Disagree (Again) Over Global Best-Seller Title
These vehicles sold quickly, but the overall average days it took to sell a new 2014 or 2015 moved steadily upward to nearly 61 days. That's up from 56 days in April and the same number, 56, in May 2013 as well. There's no single reason for this increase, and overall car sales are robust through this point in 2014 with May's sales figures being reported today.
The slowest sellers will come as no surprise to regular readers. They're mostly luxury performance cars with a few poorly reviewed models in the mix.
There are also a few familiar names on the list of slower-selling models we'd recommend shoppers investigate for potential deals. However, one name on the list, the 2014 Chevrolet Impala, is new and one we're a bit surprised by as it won not only our $38,000 Full-Size Sedan Challenge but bested all other newly introduced cars last year as Cars.com's Best of 2014.
We'd guess folks shopping could get a similar deal on the large sedan as we did when purchasing it this past winter. An updated 2015 model goes on sale later this summer.
May's Fastest-Selling Cars
2015 Porsche Macan: 5 days
2015 Hyundai Genesis: 6 days
2015 Mercedes-Benz S550: 8 days
2015 Cadillac Escalade: 9 days
2015 Subaru WRX: 9 days
2015 Subaru Forester: 10 days
2015 Ford F-350 Crew Cab: 12 days
2015 GMC Yukon XL Denali: 12 days
2015 Lexus RX 450h: 12 days
2014 Chevrolet Corvette coupe: 13 days
2014 Land Rover Range Rover Sport: 13 days
2015 GMC Yukon Denali: 14 days
2014 Mercedes-Benz GL450: 14 days
2014 Toyota Highlander: 14 days
2015 Chevrolet Suburban 4WD: 15 days
2015 Ford F-250 Crew Cab: 15 days
2014 Lexus GX 460: 15 days
2014 Mini Cooper Hardtop: 15 days
2015 Acura RDX: 16 days
2015 BMW X3: 16 days
2015 Chevrolet Suburban 2WD: 16 days
2014 Audi Q5: 16 days

May's Slowest-Selling Cars
2014 Jaguar F-Type S convertible: 236 days
2014 Audi TTS: 220 days
2014 Jaguar F-Type V8 S: 201 days
2014 BMW M6 coupe: 187 days
2014 Jaguar F-Type: 172 days
2014 BMW 640i xDrive convertible: 171 days
2014 Infiniti Q60 coupe: 169 days
2014 Chrysler 200 convertible: 166 days
2014 Mitsubishi Outlander: 159 days
2014 Infiniti Q60 convertible: 158 days
May's Cars.com Picks
2014 Toyota Yaris four-door hatchback: 114 days
2014 Chevrolet Impala: 112 days
2014 Fiat 500L: 111 days
2014 Chevrolet Camaro convertible: 109 days
2014 BMW 328d xDrive sedan: 104 days
About the Lists
The Fastest- and Slowest-Selling Cars list reports the average number of days it takes to sell models from the day they arrive on the lot until the final paperwork is signed by a buyer. This is not a days-of-inventory list like you may find on other websites. With lots mostly clear of 2013 models, we look exclusively at 2014 and 2015 models.
For the fastest sellers, we only list vehicles that pass a certain threshold of sales in order to weed out limited editions, ultra-high-performance cars and others that might skew the numbers or otherwise inaccurately portray popularity. To highlight all slow sellers, slowest sellers have no such threshold.
Our Picks highlight cars that take a significant time before they're sold and might be overlooked by shoppers. Dealers could be more motivated to sell these cars.
Cars.com photo by Evan Sears