More Details on GM's Latest -- and Largest -- Ignition-Related Recall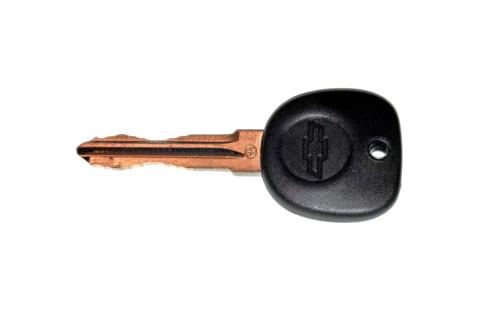 Today's GM recall encompassed 7.55 million cars in the U.S. and another 893,547 cars outside the country. About 97 percent stem from inadvertent rotation of the ignition key across a slew of 1997-2014 models, which sounds similar to the ignition-switch defects that spurred the recall of 2.19 million small cars between February and April.

Recall Alert: 6.8 Million Additional GM Vehicles for Ignition Key Fix
It's not, GM claims. The problem — and GM's solution — is closer to the automaker's more recent ignition-related recalls: 464,712 Chevrolet Camaros in the U.S. on June 13 and 3.16 million larger cars in the U.S. on June 16. Confused? That's because GM's ignition-related recalls, which are now responsible for more than half the automaker's 2014 U.S. recall total, are three separate, albeit related, categories:
GM says this latest recall stems from the second and third problems.
"It's [the] same sort of outcome, but it's not the same issue" as the small-car recall, said Alan Adler, the automaker's recall spokesman. "These are not bad parts."
It appears they are bad keys, at least insofar as what they allow to occur.
In the slew of 1997-2008 Chevrolet, Pontiac and Oldsmobile cars, Adler told us a slotted key ring allows heavy key chains to exert too much rotational force on the key. It's similar to the June 16 recall; click here to read more details on that.
In today's Cadillac CTS and SRX recall, "you've got the knee-bump [issue], which is similar to the Camaro" recall on June 13, Adler said. "Bumping is a possibility with the Cadillacs, and that was not the case with the other older vehicles."
Either way, he said GM will modify or replace the key.
"Depending on the type of key, it's either additional rings — two small, 4-by-6 millimeter rings — which would separate your key from your [remote] fob, so the fob would hang free," he said. "Or it is an insert to create a hole where the slot was, and you'd add the rings to that."
GM said in a press release that it's aware of seven crashes, eight injuries and three fatalities related to today's recall, but there isn't conclusive evidence that faulty ignitions were to blame.
"The three fatalities … those were all non-airbag-deployment cases," Adler said. "Now, there are lots of reasons that those airbags may not go off."
GM has "investigated it thoroughly," he added. "We cannot determine conclusively" if the airbag non-deployments were caused by ignition defects.
GM did not announce a timetable for key replacement, but Adler confirmed that today's recall, like the June 16 announcement, should require little time per car at the dealership. Customers won't be eligible for rental cars (though Cadillac dealers may have their own protocol), nor will they be able to file claims for GM's just-announced ignition switch compensation fund. In the meantime, they should drive with just the key — no key chain attached — in the ignition.
In total, today's announcement brings GM's 2014 recall total to 25.3 million in the U.S. plus another 3.2 million outside the country, or 28.5 million total. Remember, this doesn't mean GM has recalled 28.5 million cars, since some were recalled more than once. Still, any way you cut it, this has been a tumultuous year for the automaker, which recalled just 758,000 cars in 2013, according to NHTSA data via the New York Times.
Manufacturer image