NHTSA Reopens Massive Airbag Investigation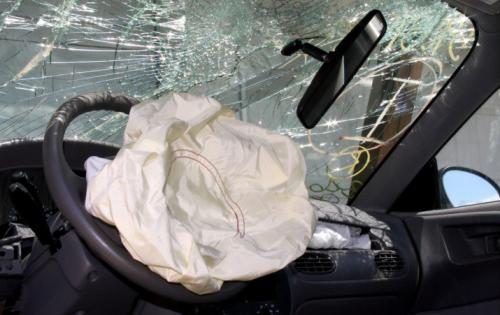 Hot on the heels of this week's recall expansion of Toyota vehicles due to an airbag defect, the National Highway Traffic Safety Administration announced that it has opened an investigation into the matter. In April 2013, four Japanese automakers — Toyota, Honda, Nissan and Mazda — launched a voluntary recall in the U.S. of 1.1 million vehicles with potentially faulty airbags. A faulty inflator in the front passenger airbags, manufactured by Japan's Takata Corp., a major world supplier of the safety component, could cause them to deploy with too much pressure, increasing the risk of injury.
On Wednesday, Toyota announced it was expanding the original recall because some of the vehicles had been inspected but had not received the new inflator; the automaker was renotifying affected owners. Federal safety officials also announced on Wednesday that they are investigating the problem, which is now linked to six injuries and two deaths.
Read the full USA Today story here.
Melissa Brandes/Hemera/Thinkstock