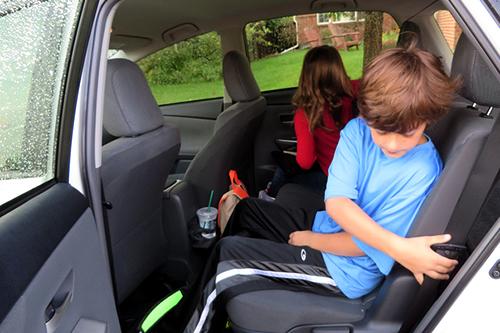 I get asked all the time what my family car is. When I respond, the inquirer usually considers adding my car to their list of vehicle possibilities, but I always rush to tell them that what's good for my family isn't necessarily good for their family. Why? Because like everything else in the world of families, we all have different needs, which are largely determined by family size, your children's activities and whether your kids are in child-safety seats.
For example, I have two kids who are out of car seats (shown in the photo above testing the backseat of a Toyota Prius v). One is a hockey player, so his stuff takes up a large amount of cargo space. And my family goes skiing, so we have bags of gear to throw in the car when we head up to the hills. Plus, I live in Colorado, so I prefer all-wheel drive, some ground clearance and some power to get up the mountains when we head west. Because of all this, I drive an SUV. But you? Your situation might just be different enough that my family car wouldn't work as your family car.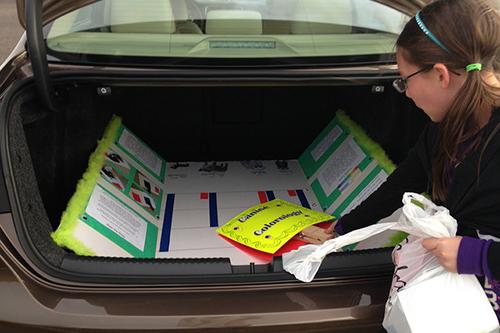 Families With One or Two Kids
Small families fit well in smaller cars, and they are easier on your wallet at the gas pump, and later on, in terms of car insurance when your child starts to drive. I've also found that most grocery and membership warehouse trips can be handled easily with most sedans, wagons and hatchbacks.
So, what could be a good fit for smaller families? The 2014 Hyundai Elantra, a compact sedan, is Cars.com's Best Deal for Small Families. I also like the roomy, stylish Volkswagen Jetta sedan (photo above), which is also a compact sedan, and the Jetta SportWagen even more, but the wagon version will be replaced by the all-new 2015 Golf SportWagen early next year. Midsize sedans such as the Nissan Altima also do well on family duty.
Compact and midsize crossovers and SUVs — such as the Ford Escape, Toyota RAV4 and Hyundai Santa Fe Sport, which is Cars.com 2014 Family Car of the Year — are good options for smaller families, too. If your small family loves to camp, go antiquing or anything that regularly requires lots of cargo space, these crossovers will work well.
If your family is growing from two kids to three or if you're planning on doing a lot of carpooling, you're likely looking at larger sedans, crossovers, SUVs and minivans.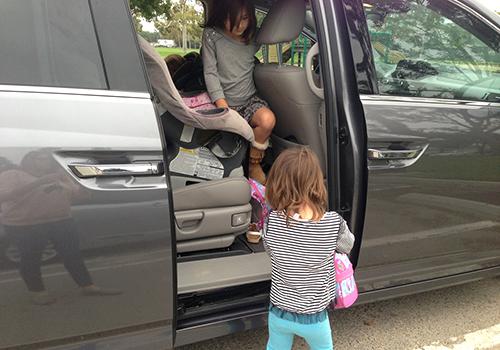 Families With Three Kids or More
Families with three kids have the biggest vehicular question mark. Because experts agree that kids shouldn't sit in the front passenger seat until age 13, many families have to think long and hard about whether they can make a car with two rows work for them. Some full-size sedans such as the Ford Taurus and Chrysler 300 can easily handle family duty, including fitting three child-safety seats across the backseat.
If you have more than three kids, your choices are more limited; you can rule out sedans entirely. That leaves minivans — with a second-row bench seat if you have more than four kids — and large SUVs like GMC's Yukon and its ilk. Our Best New Car for Big Families winner is the 2014 Buick Enclave, which can seat seven or eight passengers depending on seating configuration.
A Cars.com's 2014 Family Car of the Year nominee, the Honda Odyssey (photo above) is a minivan with family-friendly features that are sure to impress, and families with more than two kids would be wise to check it out. Minivans offer less fuss, starting with their sliding doors and ending with the massive cargo areas that most have.
Whatever your family situation, needs can be based on more than just the number of people in your home. Remember, other factors like your activities or your location may also contribute to why your family vehicle is best for your family.
Cars.com photos by Sara Lacey, Kristin Varela and BreAnn Ahara