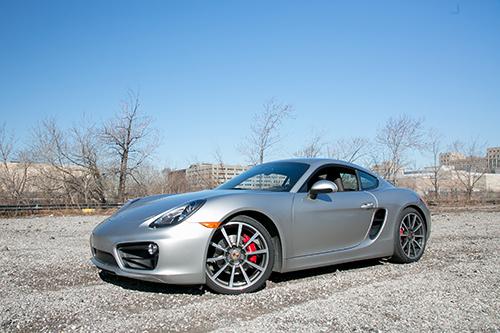 Porsche, Jaguar and Lexus topped J.D. Power's 2014 Initial Quality Study. Porsche and Lexus were among the top three brands in 2013, while Jaguar jumped seven spots to land at No. 2. And at the other end, Fiat, Jeep and Mitsubishi had the worst results. Two of those three — Mitsubishi and Fiat — were among 2013's bottom-feeders.
2011 Models Less Reliable Than 2010 Vehicles, J.D. Power Study Finds
IQS, one of several influential J.D. Power studies, is now in its 28th year. It expresses quality as problems per 100 vehicles in the first 90 days of ownership. A lower score is better. Among 32 brands surveyed this year, Porsche led with just 74 problems — and Fiat was last, at 206.
"Porsche has three vehicles that are best-in-segment," Renee Stephens, vice president of U.S. auto quality at the company, told us. Those include the 911, Panamera and Boxster. Two others — the Cayenne and Cayman — were top nominated in their segments.
Porsche's cars "have been best-in-segment for a while," Stephens said. It breaks from the old adage: Cars with lots of bells and whistles have more things to break. Porsche's cars pack features galore — and so do Jaguar and Lexus, the second- and third-place finishers, which fielded four winners or nominees among J.D. Power's 23 vehicle classes.
In terms of total awards earned by automaker, GM received the most awards (six), followed by Hyundai-Kia (five).
On the flip side, Fiat Chrysler Automobiles landed just two category winners — the Chrysler Town & Country and Dodge Challenger. Fiat's namesake brand had zero winners or nominees; in fact, its overall score of 206 problems per 100 vehicles trailed next-worst Jeep by 60.
"Fiat, when we look at it, it was a launch year with them, [and] they only have a couple models," Stephens said. "Fiat did launch the Fiat 500L, and that's where they saw a lot of issues on from a launch standpoint."


Declining Quality
FCA wasn't alone. Industry-wide, initial quality has crept downward. In 2014, the industry averaged 116 problems per 100 vehicles. In 2013, it was 113. The 2012 IQS results aren't directly comparable because J.D. Power redesigned its survey in 2013, but the company said at the time that the converted 2012 score would have been 108. The bottom line: Quality is declining.
Why? Blame new vehicles and new technology.
The industry brims with "new vehicles that we're launching, [and] they're launching with more technology," Stephens said. "Things like voice recognition, Bluetooth pairing — things of those nature that we're now adding into the vehicle."
And those remain the biggest problems, she added.
New portals from Apple and Google that integrate smartphone apps with multimedia systems raise the specter of more IQS problems — and automakers may have less control over what causes them.
"There are things that are a little bit outside their control," Stephens said. "Other technologies are coming into play, and [the scope is] wider than just automotive."


Ford Returns
Ford, which spent three consecutive years well below average because of its controversial MyFord Touch system, returned to the above-average crowd this year. The automaker's Lincoln luxury brand, which has a parallel MyLincoln Touch system, placed in the top third of brands this year after three years' of average or below-average showings.
MyFord Touch is better than it once was, and the automaker announced in 2013 it would bring back more buttons and knobs. By year's end, the 2015 Lincoln MKC made good on that promise.
"They've addressed the issues with it and they are seeing a huge improvement," Stephens said.
The study surveyed more than 86,000 purchasers and lessees of 2014-model-year vehicles. It has its detractors, mostly because it factors objective malfunctions alongside things people simply don't like. The company defends the study on the grounds that it doesn't matter whether an owner dislikes a certain feature or the feature itself breaks; both events sow discontent. Fifty-seven percent of owners who report zero problems in the first 90 days stay with the brand on their next vehicle; for owners who report two or more problems, it drops to 48 percent.
Editor's note: This post was corrected on June 18 to reflect the Boxster as a segment winner.
Cars.com photo by Evan Sears