Recall Alert: 2012 Chevrolet Sonic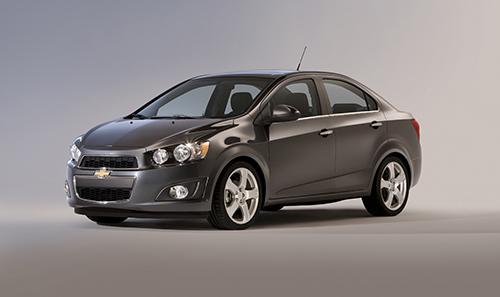 Vehicles Affected: About 21,567 model-year 2012 Chevrolet Sonic cars equipped with a six-speed automatic transmission and a 1.8-liter four-cylinder engine
The Problem: The transmission turbine shaft may fracture as a result of a supplier quality issue, according to GM. If this occurs in 1st or 2nd gear, the vehicle would not be able to upshift into 3rd or 6th gears. If the turbine shift fractured while in one of the higher gears, the vehicle would coast until slow enough to downshift into 1st or 2nd gear. In both instances, a malfunction indicator lamp may illuminate. If driven in this condition for a long period of time, all forward gears may become inoperable, though the engine would continue to run and all power accessories would function. GM said it is unaware of any crashes or injuries related to the problem.
The Fix: GM will notify owners by letter, and dealers will perform the necessary repairs for free; courtesy transportation will be provided as needed.
What Owners Should Do: The automaker has not yet provided an owner notification schedule. Owners can call Chevrolet at 800-222-1020 for more info.
Need to Find a Dealer for Service? Go to Cars.com Service & Repair to find your local dealer.
Manufacturer image