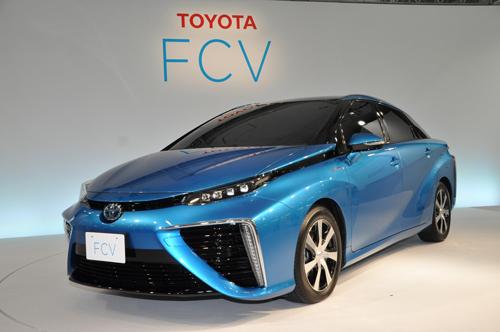 Toyota has promised U.S. drivers a fuel-cell vehicle for years. Although we don't know what it'll be called, we now know what it looks like. Today, the automaker released exterior images of the production version of its hydrogen-powered sedan, as well as pricing for the Japanese market.
The production model bears a striking resemblance to the concept that bowed at 2013's Tokyo Motor Show, echoing the show car's wedgy, angular profile, slit-like headlights and large front bumper air dams.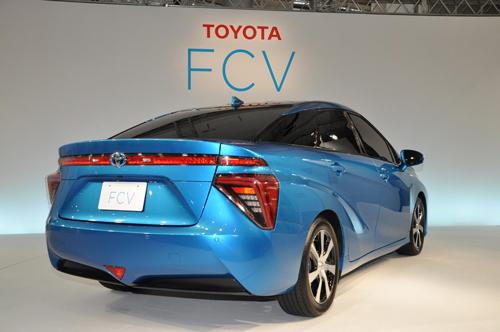 Toyota released few details, but we do know the automaker estimates that the sedan will have a driving range of around 400 miles and a refueling time of approximately 3 minutes. It expects to launch the car in Japan before April 2015, "and preparations are underway for launches in the U.S. and European markets in the summer of 2015," it said in a statement. It will go on sale in Japan for approximately 7 million yen (which translates to $68,811), but Toyota cautioned that U.S. pricing has not yet been decided.
In 2002, Toyota began leasing the Toyota FCHV, a fuel-cell SUV on a limited basis in Japan and the U.S.; the sedan would be its first fuel-cell vehicle for sale, but it's unclear where in the U.S. it will first be sold, given its hydrogen-fuel infrastructure needs. A name for the U.S. production model sedan has not yet been announced.
Manufacturer images