Volvo's Awesome Backup Camera Makes Parking a Breeze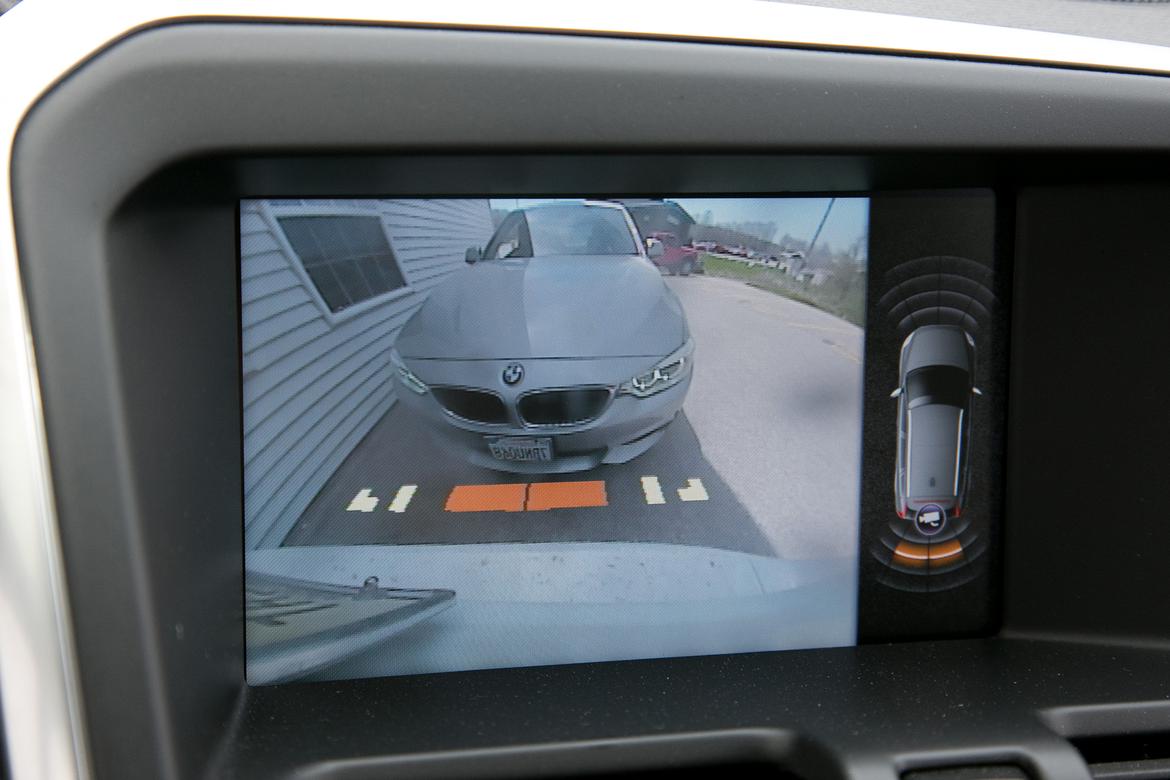 For a brand so intensely focused on safety, Volvo having a stellar backup camera is probably less startling than the fact that its latest four-cylinder engine we tested in the 2015 XC60 and S60 is both supercharged and turbocharged and makes 302 horsepower. That's a different story for a different day, however. Let's talk cameras.
Feds Say New Cars Must Have Backup Cameras By Model-Year 2019
Recently a trio of 2015 Volvos hit our test fleet with various updates. Among them were parking systems with rear park assist camera, front blind view park assist camera, and front and rear park assist. Volvo's optional front and rear park assist systems combine a number of cameras and sensors around the car with a large, high-quality display screen to create a nearly perfect parking experience.
Parallel parking around our downtown Chicago headquarters is a snap with the smartly laid-out on-screen warnings and predictive backup lines showing the destined path. Approaching an object while backing up doesn't simply cause the warning system to beep wildly, the backup system also shows exactly where the object is in proximity to the vehicle with sectioned green, yellow and red warnings laid over the screen. If you're coming in hot on a motorcycle or an oddly shaped car, a small section of red or yellow flashes over the area closest to the vehicle while the unoccupied area remains clear.
At the same time, a separate pane on the right side of the screen shows the proximity of what the front and rear parking sensors are picking up; that's perfect for squeezing into a tight parking space requiring a lot of inching forward and back. Front and rear parking sensors are part of a $900 Blind Spot Information System Package, and the rear park assist camera is included on XC60s with Premier Plus and Platinum trim levels.
An important part of the system's appeal is the high-quality backup camera and 7-inch display. The image relayed to the driver looks good enough to be captured from a newer GoPro action camera; hopefully Volvo's backup cameras don't see too many pipeline waves or sky-diving free falls while in use.
Up front, an optional front blind view assist — $860 on the XC60 — places a camera in the grille to provide a wide-angle look at what's around the corner, perfect for approaching a blind corner when exiting an alley or pulling forward out of a parking space with two huge SUVs on both sides. After using these systems in the latest Volvos, I'm not sure there's much more that would make parking easier in a crowded urban or suburban setting, other than perhaps transparent fenders.