2015 Lexus ES 350, Lexus 300h: What's Changed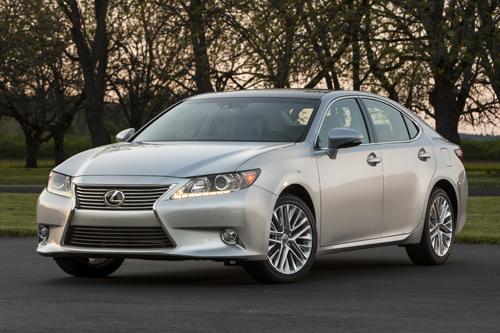 Most significant changes: Backup camera now standard, new optional multimedia system
Price change: TBA
On sale: September
Which you should buy, 2014 or 2015? 2014
Lexus is making some small changes to its most popular sedan for 2015, but they may not add up to enough to sway buyers from a good deal on a leftover 2014.
2014 Lexus ES 350 Expert Review
If you're a multimedia maven, though, you'll want to wait for the 2015s. A new multimedia system, similar to the one introduced last year on the IS 250/350 and other Lexus models, includes a customizable home screen, 3-D maps and a bird's-eye view for the navigation system, traffic guidance, the ability to cache 15 minutes of radio broadcasts for later play and other features.
The ES 350 gas V-6 and ES 300h four-cylinder hybrid models together are still the best-selling sedans in the Lexus lineup, but the sportier IS 250/350 is getting greater emphasis because it targets a younger, more performance-oriented audience. Though the ES and IS offer many of the same features and are similarly priced, the ES' mission is to coddle occupants with refined, comfortable performance. That is in contrast to the IS, which seeks to entertain drivers in the same vein as the BMW 3 Series and comes with rear- or all-wheel drive (the ES is front drive only). The ES also is the roomier of the two.
The ES represents the kind of luxury on which Lexus built its brand, and it continues to be a good choice for those more interested in comfort than performance. The 2015 goes on sale in September and currently there are more than 7,000 new ES 350 sedans in Cars.com's national inventory. You also should get a better deal on a 2014 with offers such as low-rate financing for 60 months.
Manufacturer image