Sport Suspension Changed My Tune on the 2014 Mercedes-Benz CLA45 AMG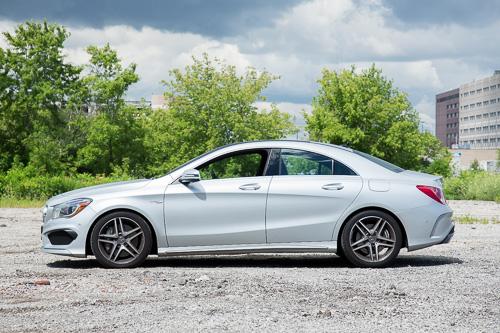 We often test-drive cars at drive events on unfamiliar roads. This can paint a different picture of how that same model may perform when driven in and around Cars.com's Chicago headquarters, where the majority of our testing occurs.
When I tested the new Mercedes-Benz CLA45 AMG last year in our nation's capital, I was sure that the area's pockmarked roads were so similar to Chicago's brutal terrain that the overtly firm ride I was experiencing was a no-go — even in a trim level meant for extreme performance.
Related: 2015 Mercedes-Benz S65 AMG Coupe Photo Gallery (39 Photos)
Here's what I said in my original review: "The AMG's ride is extremely rough, with jolts coming through sharply over every road imperfection. It's so severe that it reminded me of more aggressive alterations like Audi's RS5 coupe."
Recently, another 2014 Mercedes-Benz CLA45 AMG arrived in our Chicago fleet. When I picked up the keys I was expecting to relive that brutal ride. I was pleasantly flabbergasted that this CLA45 AMG didn't ride anything like I remembered.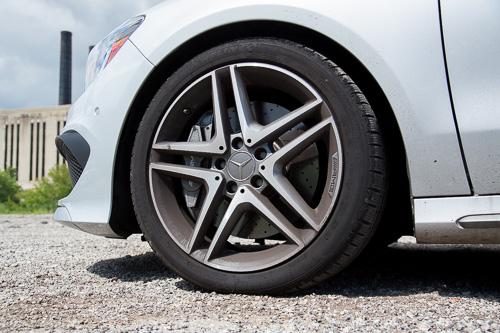 The AMG's seemingly split personality led to other editors doubting my sanity and testing acumen. I had to reach out to Mercedes to make sure I wasn't losing it.
Spokesman Christian Bokich confirmed that the cars I first tested were equipped with an optional AMG Driver's Package that ratchets up the suspension's "performance" and is teamed to 19-inch wheels. The option costs $1,950 to a car that starts near $50,000. The test car we had in Chicago did not have this package and rode on 18-inch wheels.
This "lessor" CLA45 AMG felt just as fast as the CLA45 I drove in Washington, D.C., even though the top speed is supposedly increased with the AMG Driver's Package. The steering felt just as sharp, too. There just wasn't that ungodly firm ride that hurt my molars.
Sometimes an option package, which sounds like it delivers the maximum of what you want, can alter a car so significantly you might not want to drive it at all. My advice to shoppers planning to drive the CLA45 AMG to work every day on rough roads is to skip the AMG Driver's Package. It will still get you where you want to go just as fast — without the body aches.
Cars.com photos by Evan Sears