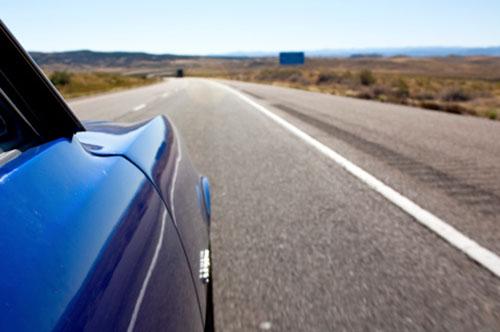 Americans went through some hard times in the past few years, and while everyone may not necessarily be on easy street now, a major spike in highway travel suggests that we as a nation are at least on the road to recovery.
Related: Speediest and Slowest States: Where Does Yours Rank?
According to the U.S. Department of Transportation's Traffic Volume Trends report for May — the most recent edition — drivers logged just a tick less than 3 trillion miles between May 2013 and May 2014. It's the highest since 2008 and gaining on 2007 pre-recession levels. Moreover, May 2014 boasted the highest mileage for any May since 2007 — and the second-highest of any May since data collection began in 1936.
"In the first five months of this year, U.S. driving stands at 1.2 trillion miles, or the largest since 2008, and more than 264 billion miles in May alone," the DOT stated in its report.
For the nearly two decades before the recession, highway travel steadily increased annually, from about 2 trillion miles in 1989 to more than 3 trillion in 2007, and from nearly 185 billion in May 1989 to nearly 268 billion in May 2007. Then the recession struck in late 2007 and highway travel fell, with 12-month totals dipping as low as 2.95 trillion miles from a high of 3.02 trillion, and May totals to just more than 254 billion in 2011 from a high of nearly 268 billion in 2007.
In 2012, the tide began to turn. The May travel figures for that year jumped to just less than 260 billion miles, increasing again the following year and reaching more than 264 billion miles this past May. Meanwhile, the 12-month mileage total for the current year is 2.97 trillion, the highest since 2009. Meanwhile, May 2014's year-to-date total of more than 1.2 trillion miles is the highest since 2008.
This news comes right in time for one of summer's last big travel weekends. Labor Day is just around the corner. Let us know if you're planning a road trip.
needimoore/iStock/Thinkstock; Cars.com chart with info from the U.S. Department of Transportation