Gas Prices Continue to Fall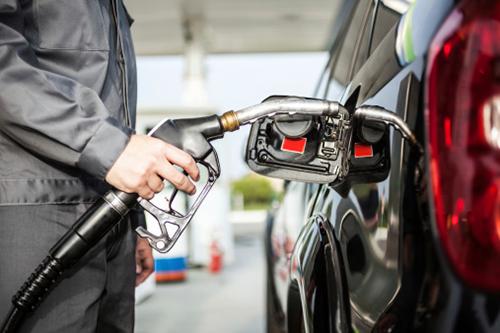 The good news on gas prices is that AAA expects pump prices to continue to fall now that the summer driving season is in the rearview mirror.
The bad news: Gas prices during the summer were the fourth highest on record.
Related: What's the Most Affordable Car in 2014?
The national average for regular unleaded was $3.43 Thursday, according to the AAA Daily Fuel Gauge Report. That is down only fractions of a penny from a week ago but 7 cents lower than a month ago and 16 cents less than on Sept. 4, 2013.
AAA expects prices nationally could decline another 10-20 cents per gallon by the end of October because gasoline demand generally falls after Labor Day and refineries can produce less-expensive winter-blend gasoline.
"The big crunch in summer travel is done, and most of us can look forward to lower gas prices during the next few months," AAA spokesman Avery Ash said in a release. "If we can get through September without any major refinery or overseas problems, we should see more gas stations drop below $3.00 per gallon this fall."
Refineries in many regions are required to produce more expensive summer-blend gasoline during warm-weather months to reduce air pollution and smog. Refineries switch to winter blends by Sept. 15, and AAA said in the days leading up to that switch supplies of summer-blend gasoline occasionally can tighten and lead to short-term, localized price increases.
The price of gas in September has declined four out of the five previous years for an average of 8 cents per gallon. Last year, national average gas prices fell by 19 cents per gallon in September.
The exception was in 2012, AAA said in its monthly gas price report. That was when Hurricane Isaac struck Louisiana, briefly closing refineries and causing the national average gas price to rise 11 cents per gallon over nine days. The Atlantic hurricane season peaks around Sept. 10.
The national average for regular unleaded over the summer driving season was $3.58 per gallon, tying with 2013 for the fourth most expensive on record. Average prices for the summer driving season were $3.55 in 2012, $3.65 in 2011, $2.73 in 2010, $2.59 in 2009 and $3.95 in 2008.
In spite of the relatively high prices during the past summer, the average price for regular unleaded is at its lowest in more than six months and the lowest at this time of year since 2010.
South Carolina continued to boast the lowest statewide average for regular unleaded at $3.17 per gallon. Mississippi and Virginia were close behind at $3.18, followed by Alabama at $3.20.
The most expensive gas was in Hawaii, with a statewide average of $4.28. Alaska, at $4.02, was the only other state averaging more than $4. Oregon and Washington were next highest at $3.87, followed by California at $3.84.
The national average for diesel fuel was $3.80 Thursday, 3 cents lower than a month ago and 14 cents less than a year ago.
Minerva Studio/iStock/Thinkstock