2015 Cadillac ATS Gets Powermat Wireless Charging for Smartphones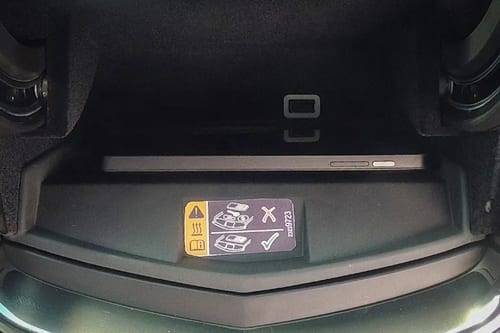 Cadillac is making it easier for you to simply drop your smartphone in a secured bin and focus on driving. The company will offer Powermat wireless charging on the new 2015 ATS coupe and sedan when they go on sale this fall.
Related: 2015 Cadillac ATS What's Changed
The rubberized mat will be located in the storage bin that's hidden behind the motorized door/touch-screen in the center console. The mat wirelessly charges compatible smartphones via electromagnetic induction technology. Just drop your phone onto the mat and charging begins automatically. The new feature will debut on the 2015 ATS, but it will be rolled out to the CTS sedan this fall and the Escalade SUV by the end of the year.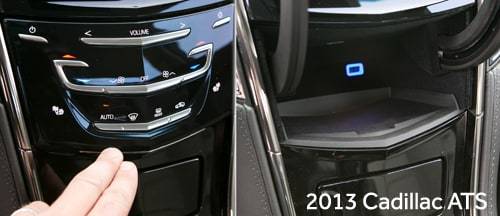 The feature is the next step in trying to reduce the dangers of distracted driving, as it will require the phone to be placed in the secure storage bay behind the motorized center console door. If a customer syncs their phone to the onboard Bluetooth and 4G LTE service, which is now rolling out among General Motors vehicles, much of the smartphone's function will be transferred to the vehicle's systems directly.
This is complemented by a new Text-to-Voice feature that will let smartphone users who have a Bluetooth Message Access Profile to have their texts read over the car's speakers. All of this ostensibly eliminates much of the need to attempt to use a smartphone screen while driving, replacing many manual actions with voice commands.