2015 Detroit Auto Show Winners and Losers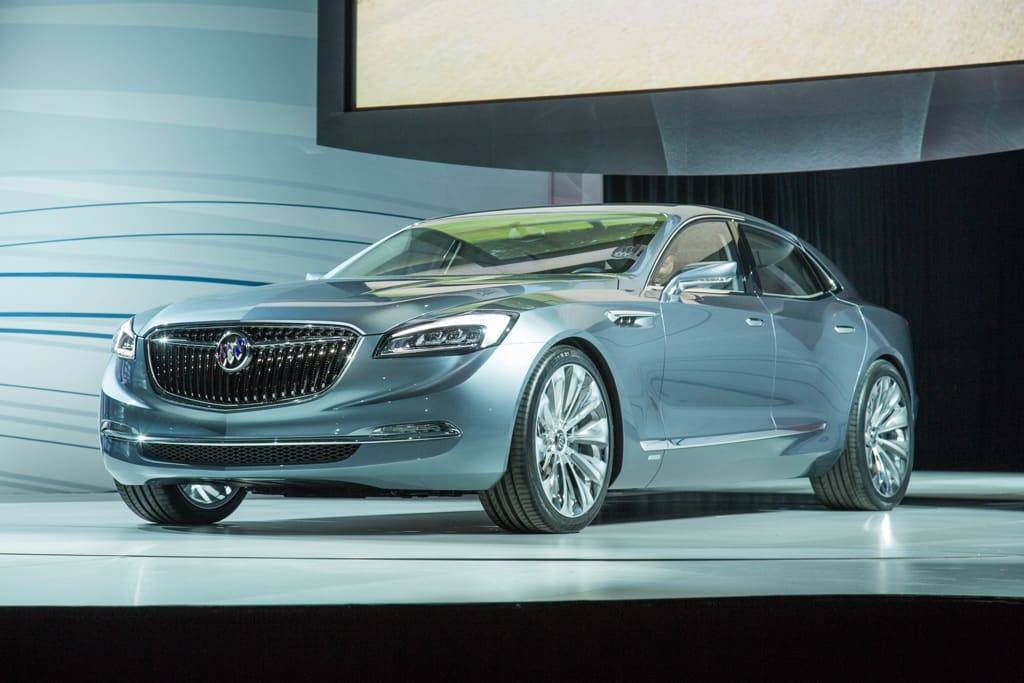 Detroit's Cobo Hall hosted some of the most spectacular new-car debuts in some time even if most weren't for the average car buyer. The North American International Auto Show opens to the public Saturday and offers a wide array of cars for just about every fan. Sports-car fanatics will be well-served with the all-new Ford GT and Acura's NSX while green drivers can check out the redesigned Chevrolet Volt and Hyundai's Sonata Hybrid.
More 2015 Detroit Auto Show Coverage
Cars.com editors Aaron Bragman, Mike Hanley, Joe Bruzek and Joe Wiesenfelder checked out each debut and judged them on how successful they were under the auto show lights.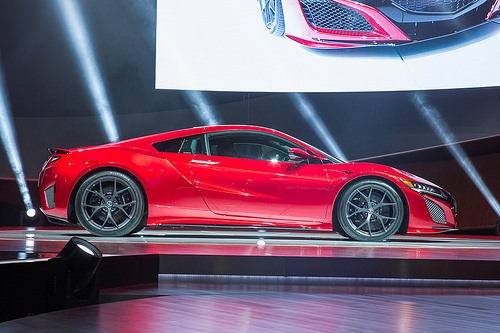 2016 Acura NSX
Aaron Bragman: Loser
I really wish I was more blown away by this car. Perhaps it's just the fact that I've seen it for three years now, debuting as it did at the 2012 Detroit auto show. The original NSX was a massive achievement for parent-company Honda; it proved that Japan could engineer cars that bested the Italian exotics while delivering unheard of reliability and livability. This NSX doesn't move any needles or set any bars. Kudos for making it, but it's taken too long, and its thunder has been stolen by the far more attractive new Ford GT.
Mike Hanley: Winner
The technology-packed NSX has been a long time coming, but it lives up to the high expectations established by the multiple concept cars that came before. The expected $150,000 base price isn't cheap, but it looks like a car that costs twice as much.
Joe Bruzek: Winner
It's been a long time coming. The wait was worth the three-year prolonged rollout from NSX concept to second NSX concept to production with the NSX still looking as fresh as it did three years ago. Bringing the NSX to production took exactly how long Acura said it would, but the wait seemed so much longer because I wanted it so badly.
Joe Wiesenfelder: Winner
I know exactly what Aaron's saying, but Ford's timing isn't enough to make this a loser. I love the GT too, but the NSX is a more elegant take. My only complaint is the hood vents: I know they're functional, but they shouldn't be black like they are. It interrupts the car's lines.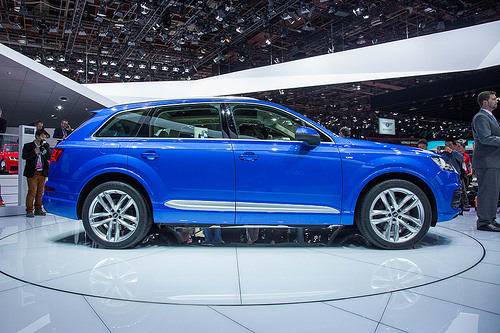 2016 Audi Q7
AB: Winner
Less trucky than its predecessor, the new Audi Q7 is more wagon than SUV. And that's fine by me. I think it looks sharp, feels great inside and should be instantly competitive against rivals like the new Volvo XC90.
MH: Loser
The cabin hits all the right marks with its comfortable seating and first-rate materials, but the bland exterior left me underwhelmed. Audi's strict adherence to family resemblance among its models is starting to be a problem.
JB: Winner
Audi's 2016 Q7 is stuffed with enough high-brushed aluminum, Alcantara faux suede, leather and wood trim that I think it's one of the nicest products in the German luxury automaker's lineup. If this is the direction it's heading, full steam ahead, Audi. Also, unlike Aaron, I think the Q7 looks much less like a wagon in person as it came across in photos, which is my preference.
JW: Winner
We actually love wagons. The problem, though, is a wagon profile doesn't scale up well, and the Q7 is big. But I spend most of my time inside vehicles, not sitting outside staring at them, and the Q7's interior has all of the quality and innovation that has characterized Audi's rise. It's more than enough to make it a winner.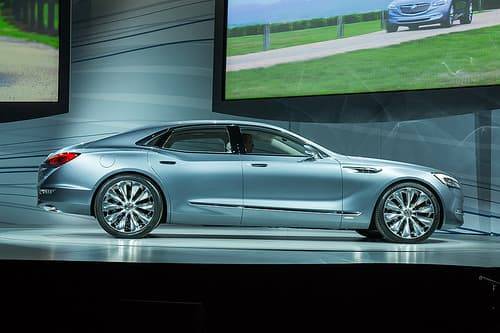 Buick Avenir Concept
AB: Winner
Absolutely gorgeous. It looks like a Porsche Panamera, if the Panamera was actually pretty. It's larger than a Cadillac CTS and looks to be a rear-wheel-drive platform, making me wonder if this isn't a new Cadillac CT6 platform underneath. It would make a smashing flagship for Buick. It needs to be built as-is.
MH: Winner
Simply spectacular. I'm a sucker for big cars, and this immediately resonated with me. The wide version of Buick's waterfall grille works great at the front of the long hood, and the boat-tail rear styling lends a lot of visual interest. A car with these proportions would make a great flagship for the Buick brand.
JB: Winner
The Avenir concept is a whole lotta classy. As in there's plenty of class and sophistication with the perfectly placed satin chrome accents and rich interior, plus there's a lot of it; the sedan is huge. The Avenir would give Buick an injection of luxury missing from the lineup, though a V-8 feels like a more appropriate power plant for this barge than the concept's V-6.
JW: Winner
Sure, as a concept car it's a winner. I'm not confident the production model will come close enough to the concept design (not exactly a GM strength), but for now we'll just watch it spin on its turntable and hope …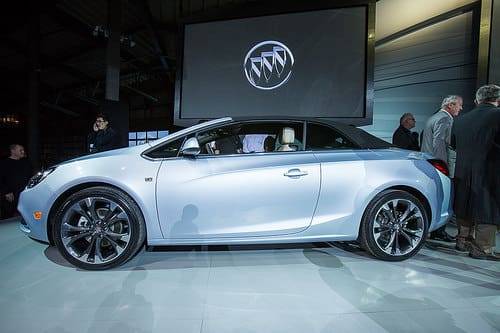 2016 Buick Cascada
AB: Winner
There isn't a near-premium convertible that seats four and isn't a sports car now that the Volkswagen Eos and Chrysler 200 convertible are gone, meaning Buick will have this niche to itself. My only worry — 200 horsepower is not a lot in a heavy convertible. Why no 250-hp 2.0-liter from the Verano turbo?
MH: Winner
The Cascada's styling looks good whether the soft-top is up or down, not an easy feat. I do wonder why Buick didn't take the time to give the Cascada a waterfall grille like the rest of its lineup instead of carrying over the Opel one, but this car nonetheless seems perfectly suited to the Buick brand.
JB: Loser
I'm having a tough time mustering excitement for the Cascada. It may prove to be a space-efficient convertible considering it was designed from the ground up as a convertible, but it doesn't look like anything special on the inside or out; it's pretty generic, actually.
JW: Winner
I always like when an automaker sees a hole in the market, as Aaron describes, and jumps into it rather than abandoning a unique position to produce another cookie-cutter vehicle to compete with the masses. I think the Cascada is nice enough looking, and I agree with Mike that more Buick styling cues would make sense, but Buick also might have investigated and determined more extensive tweaks ineffective or too expensive. I'd rather the car look decent than look like a Buick. Sometimes bringing a model in from overseas with minimal changes is the smart thing to do.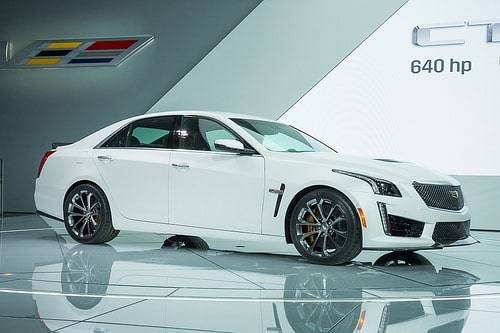 2016 Cadillac CTS-V
AB: Winner
GM is turning out some fabulous performance cars, and this one looks to be just as amazing. I'm a little disappointed that Cadillac didn't get more aggressive with the styling, but that should just cement the CTS-V's status as a sleeper. I can't wait to drive this one.
MH: Winner
Cadillac has upped the ante in a big way with the new 640-hp CTS-V luxury sport sedan, and it will be interesting to see how the competition responds. The styling is definitely restrained, but the matte-white version at the Cadillac stand looks great. Now if only Cadillac could do something about its Cadillac User Experience multimedia interface …
JB: Winner
The Cadillac CTS-V is beastly. I'm not sure which car the guys are looking at but you can clearly tell the CTS-V is something special with the new aggressive front styling and the show car's optional carbon fiber spoilers and rear diffuser. The V's stance is also mean with a wider footprint than the regular CTS.
JW: Winner
I've always loved CTS-Vs, from the first unrefined (and unexpected) generation. The performance impresses ,and the suedelike touch points are a nice, well, touch. Now if Cadillac would just take a step back and make the supercharger audible again, I'd be in heaven.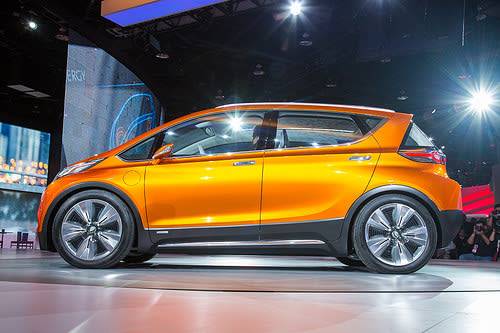 Chevrolet Bolt EV Concept
AB: Winner
The car is a winner, the name is a loser. The most often uttered question at the car's unveiling (alongside the new Chevrolet Volt) was "Did you say Volt, or Bolt?" It looks good, has the necessary range, decent interior space, the price is right — but here's an idea: Brand it as the 2017 Chevrolet Bel Air. What could be better than a name that is practically made for a Zero Emissions Vehicle?
MH: Loser
The Bolt EV is a nice-looking small hatchback, but even with a projected range of more than 200 miles (which will likely be less in real-world driving), I question whether a small electric car with an expected starting price of around $30,000 will attract many buyers. A speedy recharging time on 240-volt service will be essential.
JB: Winner
I was drawn to the Bolt's appearance even though a number of people commented how much the Bolt EV looks like something else. Its low, wide stance won't likely make it to production, but on the concept the little guy looked tough. I should clarify, tough for an EV. The Bolt's claimed 200-mile-range for $30,000 is impressive as well.
JW: Winner
All good observations above. At minimum, the Bolt will test the theory that today's electric car ranges (apart from expensive Teslas) are hindering sales. Agreed on the name. The cuteness lasts 3 seconds and then you have a lifetime of saying "Bolt as in lightning" and "Volt, you know, the original one? With the gas?" Even the letters V and B sound similar, so "Volt with a V" doesn't work.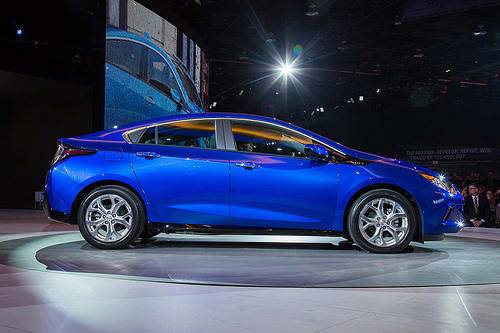 2016 Chevrolet Volt
AB: Winner
As a Volt owner, I was pleased to see Chevy listened to buyers and addressed 90 percent of the complaints we have. Road noise, range and touch-panel issues are all taken care of. Chevy also added a much-needed dose of style inside and out. If it drives as well as promised, it will give already-happy Volt owners something to get when their lease is up.
MH: Loser
The second-generation Volt isn't bad looking, and the greater electric-only range is appealing, but GM has eliminated many of the styling elements that defined the first Volt, leaving an anonymous jellybean in its wake. This high-tech car deserves better.
JB: Winner
Cars.com owned a Volt long-term test car for 19 months and accumulated a laundry list of things we would change in the next generation. Many of those have been addressed for 2016. The 2016's engine doesn't require premium gas any longer, the electric-only range is increased and fuel economy has been bumped when the gasoline engine is running. Plus I think it looks great with its more "anonymous" appearance.
JW: Winner
With a V? I think the first generation looked good too, but this one is indeed more mainstream in a way that should please. (I never believed the notion that efficient cars have to stand out in a weird way to be recognized and to succeed.) Chevy claims to have improved braking feel, which was our No. 1 complaint by a wide margin. We'll see. We'll also see if the backseat better accommodates child-safety seats now that the center bulkhead is gone. The door plastics are tragically hard, though.
Ford GT
AB: Winner
This really is the year for beautiful style out of Detroit automakers. It's hard to update a benchmark like the last Ford GT, which itself was a modernization of the iconic Ford GT40 race car, but Ford has nailed it. This car made everyone realize how derivative the NSX actually looks. I was surprised to see an EcoBoost V-6 instead of a V-8, but I guess this is the way of the future.
MH: Winner
The GT is over-the-top in all the right ways. From its low and long profile, its flying C-pillars and its 600-hp-plus twin-turbo V-6, the GT is a bold play by Ford to claim some turf in the supercar realm. It stole the show.
JB: Winner
Simply jaw dropping. Looking at all the fantastic aero work gives an indication of just how far out of the box Ford was thinking when it designed this with intentions of being driven on the road. Here's to hoping the twin-turbo V-6 sounds just as wild as the GT looks considering it's going to take some convincing of purists that the V-6 was the way to go over a V-8.
JW: Winner
So great. I'd say it's unfair to compare this with the production NSX. However, walk just 10 paces from the new GT's spinning pedestal and you'll find the previous-generation production Ford GT and the original GT40 racecar (also on display). If the new GT goes into production as-is, its styling will give up nothing to the best from Lamborghini, Ferrari or anyone else.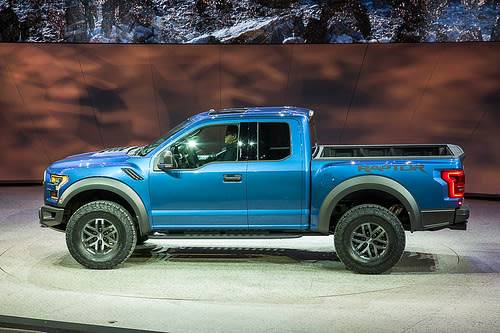 2017 Ford F-150 Raptor
AB: Winner
The current Raptor is one of my favorite pickup trucks, and the new one looks set to deliver even more fun thanks to less weight and more street-friendly features. I'll miss the V-8 rumble, but the EcoBoost V-6 has proven itself to be equally fun and powerful.
MH: Winner
The Raptor has always been a cool-looking truck, and the redesigned version didn't disappoint. The updated grille looks great on the new F-150 body, and the cabin seems like a comfortable place from which to tackle difficult terrain.
JB: Winner
By now F-150 and Ecoboost sound right as rain together, so I'm much more confident Ford choosing a more powerful twin-turbocharged V-6 than the previous V-8 in the Raptor won't rack up as much hate mail as a V-6 in the GT. The Raptor's stance with those meaty BFGoodrich tires is spot on, and the truck looks ready to jump something and get dirty.
JW: Winner
It's a real off-roader, and that spells winner. I'll see my colleagues' acceptance of EcoBoost and raise them a preference. Today's V-8s are invariably tuned for low-rev efficiency, and you feel it. No thanks. I grew up behind big blocks; I've let it go.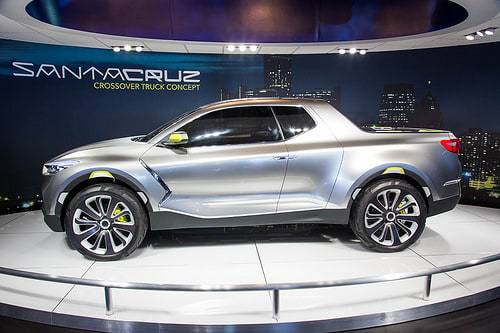 Hyundai Santa Cruz Concept
AB: Winner
It's about time someone made a truck like this for the U.S. market: small, efficient, stylish, inexpensive and made for active-lifestyle people. This is going to be a fascinating entry when Hyundai actually builds it, which from what I hear is almost certain.
MH: Winner
The Santa Cruz concept is a whole lot sleeker than your average truck, and Hyundai found a way for its design language to work on a pickup. Even if a future production model is packed with innovative features, I wonder how much acceptance a truck like this would get. See Honda Ridgeline.
JB: Winner
This is a weird little rig. The Santa Cruz is more Subaru Brat than Ford F-150, and I'm just as interested as my colleagues to see what a production version would look like.
JW: Winner
An old idea, but a good one. See my earlier comment about automakers filling holes in the market. Perhaps the Ridgeline's problem is that it's too in-between. The Santa Cruz looks like the right size and stated purpose. Hyundai might even be able to preserve the styling. What it should also do is bring back the Veracruz name for a special edition with a third row of seats — in the bed, a la the Subaru Brat. Pistol-grip "Oh-crap!" handles optional.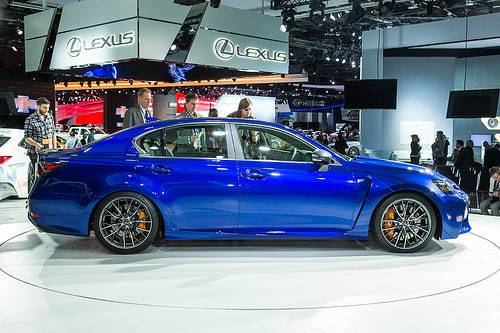 2016 Lexus GS F
AB: Loser
It's capable, certainly, but so, so ugly. Lexus styling isn't getting any better, inside or out. If Lexus' intention was to create a competitor to the CTS-V or BMW M5 (or even the Dodge Charger SRT Hellcat), 467 hp from a 5.0-liter V-8 isn't going to cut it.
MH: Loser
The GS F's grille looks smaller than the RC F coupe's and I like the new headlights a lot, but Aaron's right; even if it drives well, Lexus failed to understand that the going power number in the luxury sport sedan class is now well north of 500 hp. Lexus needed to do more than established competitors to gain a foothold, but it did less.
JB: Loser
You know it's a good time to be a performance sedan buyer when having 467 hp isn't enough. That's not exactly great for the Lexus GS F unless it hugely undercuts its performance sedan competitors in price. Even if it does, that pesky 707-hp Charger SRT Hellcat starts at $63,290.
JW: Loser
It hurts me to say this, because we love the GS (it might prove to be a better driving experience than the RC F), but the others are correct — except Aaron, who can't get past Lexus' styling direction. Even the specs don't make the grade, suggesting the GS F will be like the RC F: perfectly competitive … with competitors' previous generations. And Lexus needs to start over with the multimedia controller.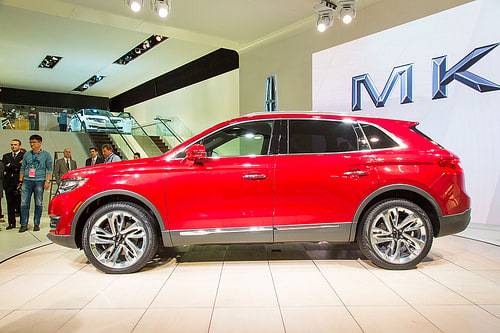 2016 Lincoln MKX
AB: Winner
We need more of this from Lincoln. It's stylish but not immediately derivative of Audi or Acura, unlike the smaller MKC. Lincoln is finally adding some unique features as well, such as the outstanding Revel sound system. The MKC (and Matthew McConaughey and Jim Carrey) have put Lincoln back in the luxury shopper's discussion, and the MKX should boost the brand's credibility considerably.
MH: Loser
I thought Lincoln had found its styling way with the MKC, but it slipped with the new MKX; the more I looked at it, the more the design reminded me of the unloved MKT. The MKX's cabin materials are wonderful, but Lincoln exterior design is still a bit lost.
JB: Winner
The MKX is every bit as handsome as the MKC, but plus sized with a splash of added style. Not bad at all given the funk Lincoln has been in during recent years. It has a winning formula with the MKC, so I don't blame Lincoln for milking it with the similar-looking MKX.
JW: Winner
I'm going to need to drive this to learn if it impresses as much as the MKC does, but from what I've seen, it's the right approach. I can't get super excited about it, and I have a hard time imagining consumers cross-shopping it against anything but an Acura, but sometimes it's better not to "go after" the Europeans.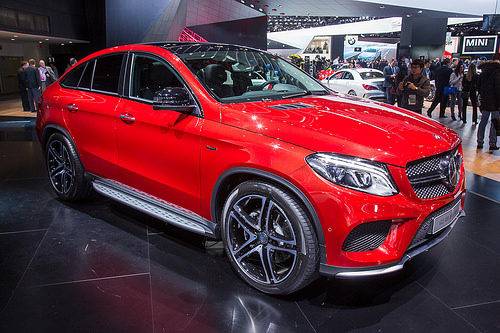 2016 Mercedes-Benz GLE Coupe
AB: Loser
What the heck is with this German fetish of calling everything a coupe? This is not a coupe. The CLS is not a coupe. The CLA is not a coupe. Nobody is quite sure why the BMW X6 exists, and now there's a nearly identical-looking competitor from Mercedes-Benz with a similar problem. A perfectly good SUV with none of the room or practicality of an SUV, yet there's a high-performance AMG track-ready version? Why?
MH: Loser
The GLE Coupe feels a lot like an M-Class on the inside, with decent headroom in front and back. On the outside, though, it just looks portly. I have no idea why Mercedes decided it had to compete with the X6, a vehicle that luxury-car buyers largely ignore. Ego, maybe?
JB: Loser
I give Mercedes credit for going with a unique body style unlike any SUV it's done before. Unfortunately it did something BMW already has with the X6, and it's just as awkward.
JW: Loser
Please stop. The only "four-door coupe" that justifies its existence through effective styling is the Audi A7 car. Benz was smart to bring this out ahead of the redesigned regular GLE, currently known as the ML-Class. When it comes out, everyone will see how pointless the "GLE" "Coupe" is.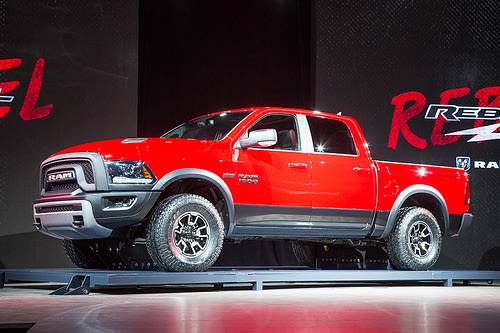 2015 Ram 1500 Rebel
AB: Winner
It's no Raptor, but it's not meant to be. It's actually more of a styling exercise for determining a new grille for the Ram lineup, moving away from the crosshairs that have traditionally been a Dodge affectation. It seems that Ram has instead decided to try on a hipster mustache look. It does offer some increased capability and should be reasonably priced, and the tire-tread seat patterns are very cool.
MH: Winner
I think the new grille looks great, and kudos to Ram for being bold and experimenting with a styling element of full-size trucks that's normally slow to evolve. It shouldn't be a surprise, though, considering how the Ram brand has been willing to try new approaches in the truck segment the past few years and has the sales gains to show for it.
JB: Winner
The Rebel takes a number of in-house components to compile one sick-looking off-road package. Whenever I drive a Ram with the optional air suspension I'm always bummed when the truck auto-lowers from its lifted setting, but not with the Rebel, which uses a lifted air suspension setting as its default configuration. I'll take mine with the 5.7-liter Hemi V-8.
JW: Winner
Call it a poser vehicle if you want, because it's not a fully committed off-roader like the Ford Raptor. But if you're honest enough to acknowledge that a minuscule percentage of off-road vehicles go off-road, models that offer image without sacrifices are reasonable and just as common in the entire car/SUV/truck market as subfreezing temperatures at the Detroit auto show.
Cars.com photos by Evan Sears