2015 Ford Mustang: The Pros and Cons of Optional Recaro Seats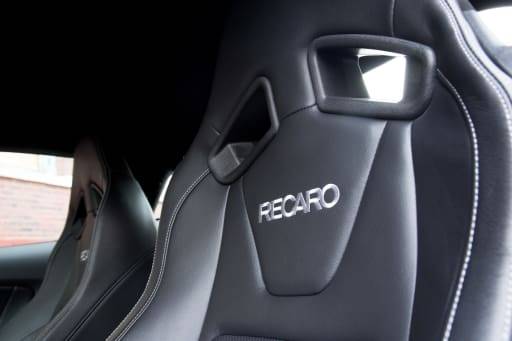 CARS.COM — The 2015 Ford Mustang is one of the many performance cars that offer Recaro-branded, highly bolstered, track-ready front racing seats as a factory option. Recaro is well known in the automotive world as a manufacturer of high-performance seats for racing applications, though it also has a large repertoire of seating products. You may have sat in a Recaro seat and never known it, perhaps on a commercial airliner.
Related: 2015 Ford Mustang expert review
The Mustang's Recaros are a $1,595 option on the V-8-powered GT and turbocharged four-cylinder EcoBoost trim levels. They're covered in cloth on base models and leather in the Premium trim levels with no change in price for the leather.
Over the summer, Cars.com's test fleet included a pair of Mustang GT and EcoBoost coupes with the Recaro seats, plus a Mustang EcoBoost Premium convertible with non-Recaro leather seats. Sitting in both gave us a good opportunity to look at the pros and cons of the optional Recaro Mustang seats.
Pros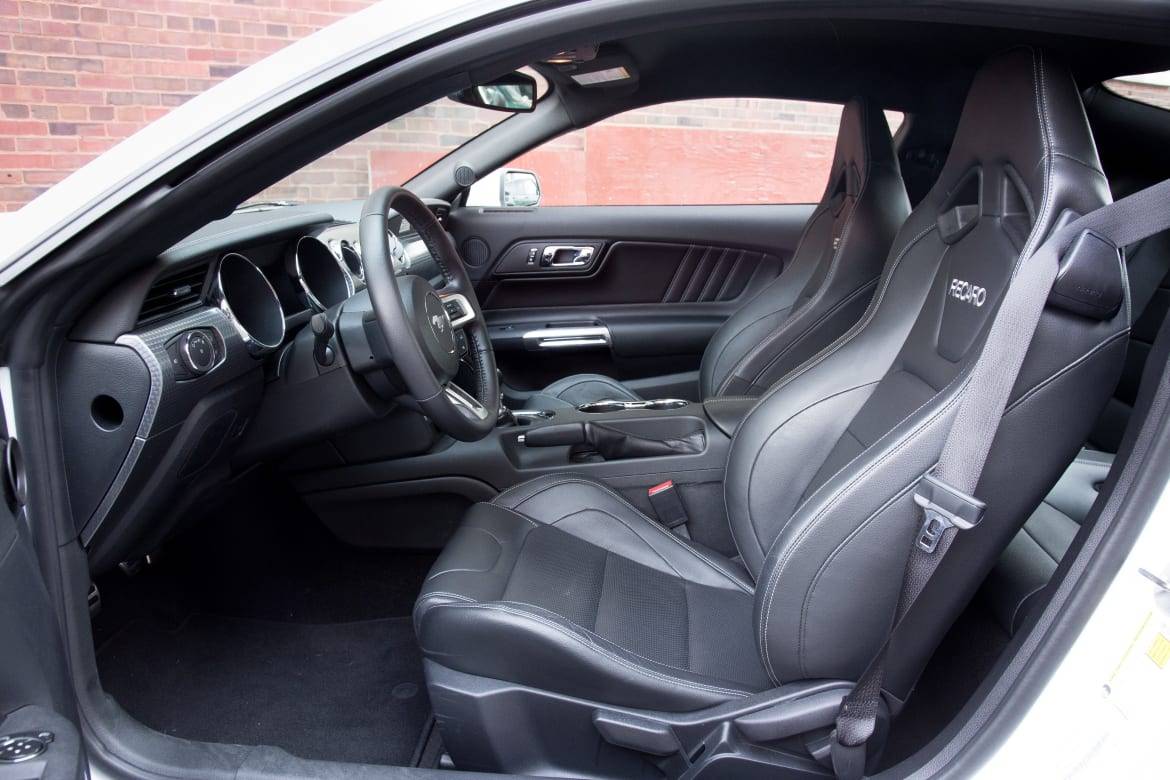 Track performance
Expectedly so for a high-performance seating option, the Recaros are right at home on the track with aggressive side and thigh bolstering keeping your body planted during cornering so you can keep a good grip on the steering wheel and feet aligned with the pedals. Cars.com Assistant Managing Editor William Jackson found the stiffer Recaros to be more comfortable in daily driving than the Mustang's non-Recaro leather seats.
"I really preferred the Recaros, mostly because I find a softer seat makes my back hurt after too much time in them. The standard Ford seats were OK, but I'd just prefer something more firm and more supportive. Also, I liked how they supported me from the base of my spine up through my shoulders," he said.
The EcoBoost Premium's leather didn't have aggressive side bolstering, but the seats provided a surprising amount of support for a non-Recaro seat — even on the racetrack — according to Cars.com Senior Consumer Affairs Editor Kelsey Mays.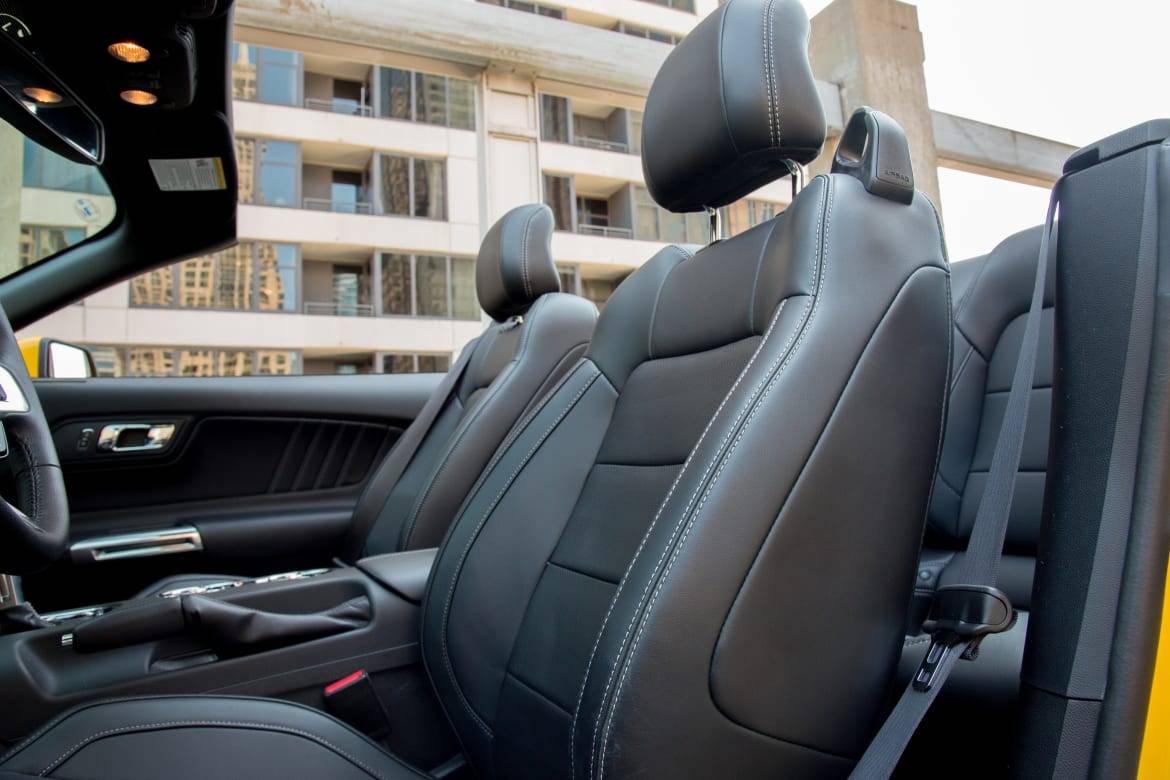 Residual value
The $1,595 upfront cost of the Recaro seats carries with the Mustang in the used vehicle market. Eric Lyman, Automotive Lease Guide vice president of industry insights, said ALG values a Mustang with the optional Recaro seats as much as $300 to $500 more compared with a non-Recaro Mustang in the wholesale market, meaning a dealer will pay that much more at auction for a Recaro-equipped Mustang than a non-Recaro Mustang.
Cons

No power adjustability
The Mustang's Recaros only offer manual adjustability for the driver with fore/aft, up/down and recline movements. There are even fewer adjustments for the passenger seat, which loses height adjustability compared with the standard seats on the EcoBoost and GT.
"The regular seats offer a passenger-side height adjustment, but the Recaros don't. That will frustrate any passenger who likes an elevated position," Mays said.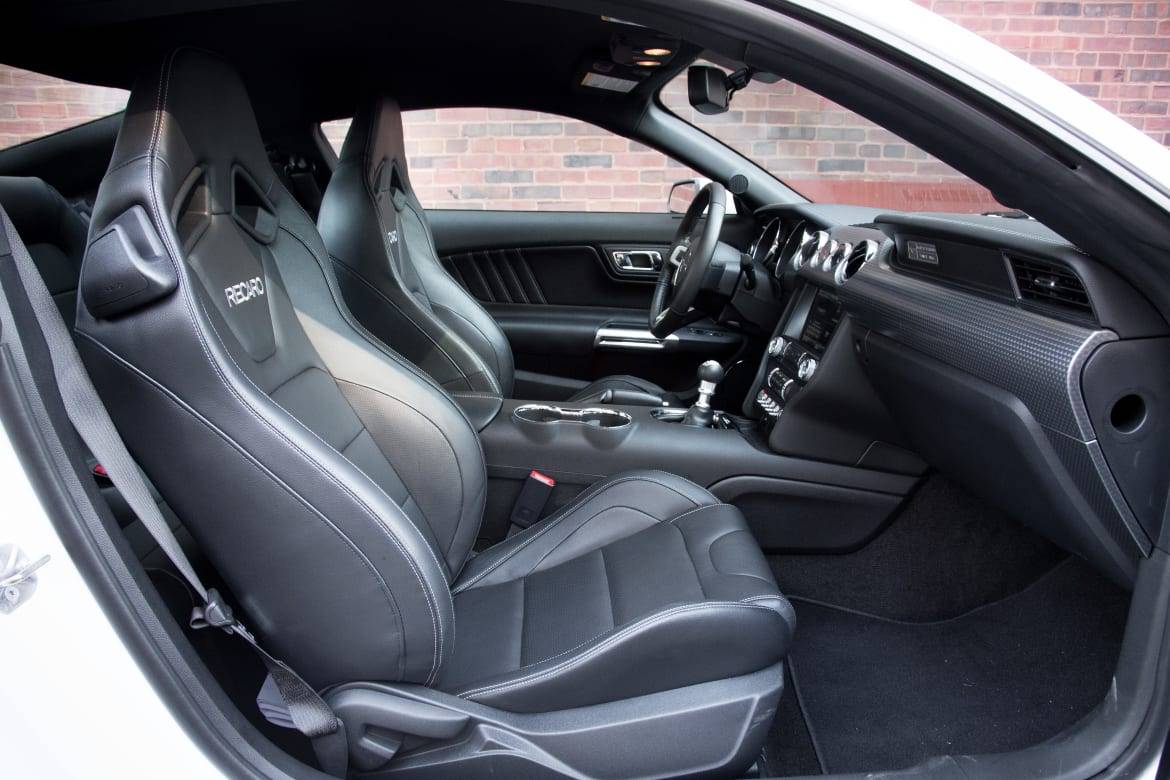 No heated or ventilated function
Recaros are $1,595 even on the Premium trim levels, which saddle the Mustang's interior with standard leather-trimmed heated-and-ventilated seats. Pick the Recaros and you're spending more money for fewer features. That could be a deal breaker for those who drive their Mustang in extremely cold and hot climates where seats with climate features are often an invaluable convenience.
Comfort
Comfort will vary from one person's body type to another. At least one editor found the Recaros more comfortable, though the majority opinion was that the Recaros, while not as uncomfortable as some optional track seats, sacrificed a good amount of comfort for their holding capability.
"The seats were mildly uncomfortable for Recaros found in extreme sports cars, though I've been in worse. The best Recaros are the ones in that new Cadillac CTS-V. They do the job on the track and no back pain … and lots of power adjustment," said Cars.com Managing Editor Dave Thomas.
It's worth noting that the Cadillac's Recaros are a $2,300 option on the $84,990 2016 CTS-V (price includes destination).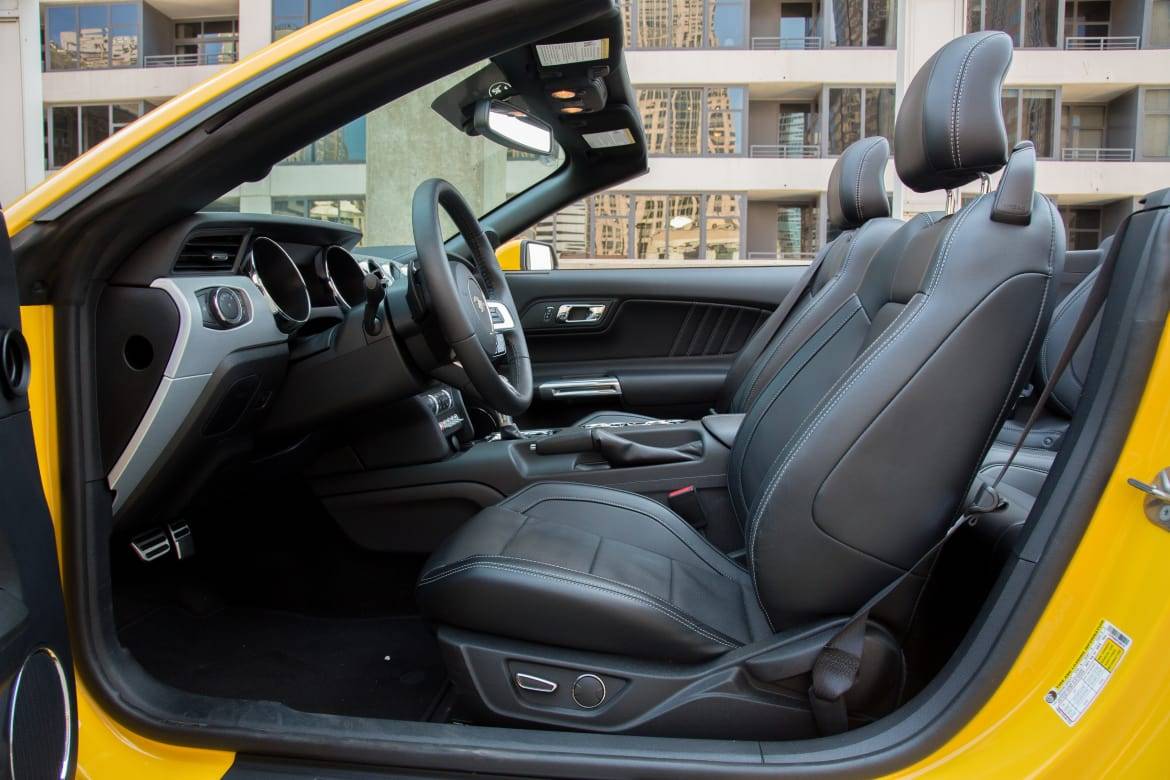 "I wanted additional lower back support in the Recaros after two, two-hour drives. It's a common complaint of mine with many Recaro seats where there's a ton of lateral grip but not much in the way of my back. The Mustang Premium's standard seats, taken on the same drive, provided that comfort with its adjustable lumbar support," said Cars.com Road Test Editor Joe Bruzek.
One annoyance with both the power leather seats and the Recaros is how the driver's seat folds for access to the backseat. The driver has to readjust his or her seat anytime the seat is slid forward to make room for a bag or kid in the back. Thomas became familiar with this task in the Recaro-equipped EcoBoost.
"Forget about sliding it forward for kids in the back. You'll have to readjust it every time. I only did this five times one day during my loan and had to fiddle with the seat every time to get comfortable," he said.
Should You Buy the Mustang's Recaro Seats?

We suggest testing both Recaro and non-Recaro seats to see which are more comfortable for you. Of the editors polled, however, most would do without the optional Recaro seats in the 2015 Ford Mustang for daily driving and keep the power, heated and ventilated operation of the Premium trim levels' leather seats. The Recaros are not that expensive of an option, however, for those who want the most sporting seats, and they'll remain desirable when it's time to sell the car after you realize you can't live without heated seats.