2015 Jeep Wrangler Rubicon Hard Rock: The Ultimate Summer Vehicle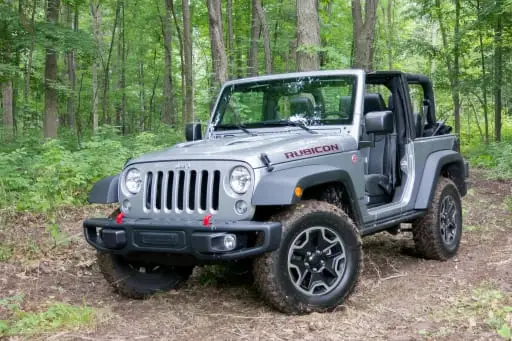 I've driven Jeep Wranglers in the past, typically only for a few days at a time and seemingly always in Michigan's cold, inclement winter weather. While that doesn't sound like much fun, it's the best time to test the vehicle's all-weather capabilities. But part of the SUV's unique appeal is its all-weather capability: It's a four-season convertible, the only topless SUV on the market and the only vehicle in the world in which you can remove the doors in less than 5 minutes and drive around completely alfresco.
Related: Research the 2015 Jeep Wrangler
I'd never driven a Wrangler in the summertime; I'd only seen other people driving around in the open air, breeze blowing in their hair (and up their shorts), wearing smiles as wide as the Rubicon Trail is long. This summer, I had to see what the fuss was about and test a Wrangler in the summertime. Along the way, I learned a few things about what it's like to drive one of the most iconic vehicles in history as a daily driver.
It Really Is as Much Fun as it Looks

My test vehicle was a 2015 Jeep Wrangler Rubicon Hard Rock, a nearly $38,000 two-door soft-top model. It's equipped with far more off-road goodies than most people will ever use, with electronic sway bar disconnect, super-low creeper gear, off-road performance suspension and heavy-duty Dana 44 axles front and rear. On the road, it is terrible to drive – bouncy, darty, loose and floaty, which is exactly like you'd expect a highly capable off-road machine to behave when not off-road. But frankly, none of that matters to buyers.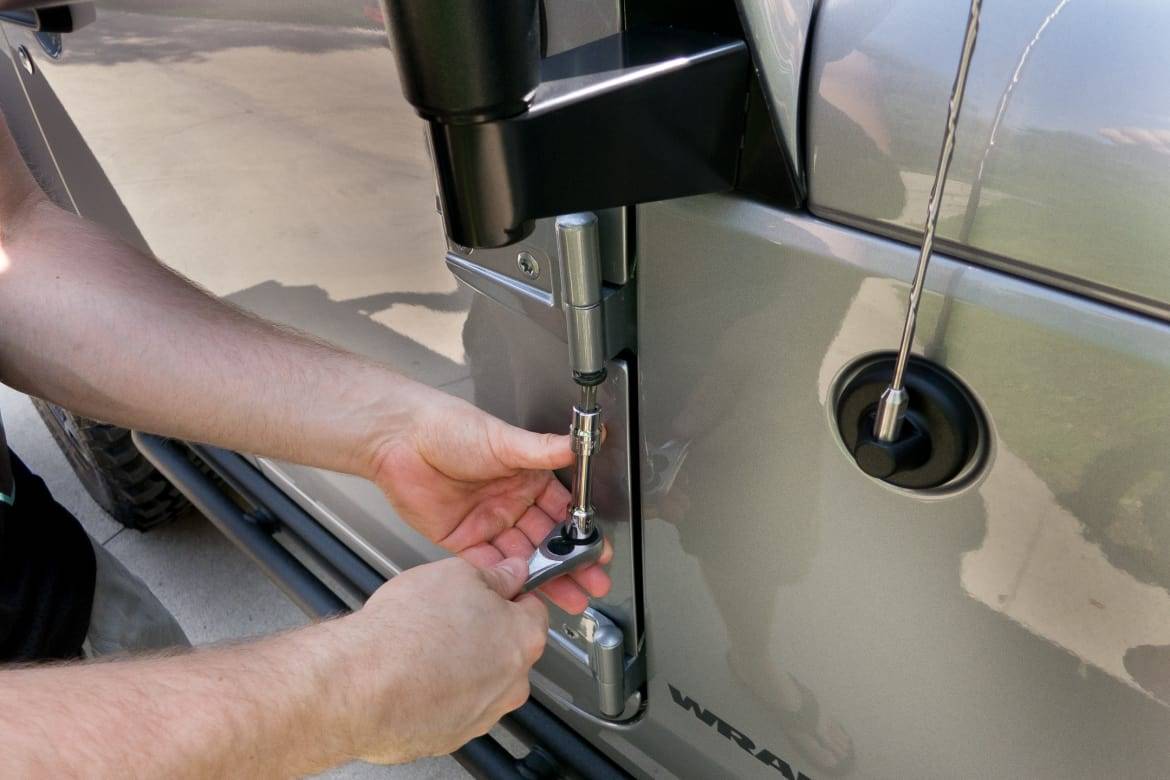 The process to turn the Wrangler into an open-air fun machine is more complicated than pushing a switch on the Ford Mustang convertible's power top, but the steps can be learned fairly quickly. The included ratchet and T-50 torx bit make quick work of removing the doors. Two bolts and one connector on each side need to be unfastened before lifting the doors off the hinges and placing them somewhere safe.
To keep the Wrangler street-legal, you'll need to buy a kit to reinstall the side mirrors on the A-pillar since they're attached to the doors you just removed. Thankfully these kits are relatively cheap and easy to use; FCA's Mopar parts division even sells them. To lower the top, first unzip and remove the side panels and the rear window panel, then fold the rear pillar sail panels onto the roof and flip the lid back. With a little practice, it only takes a few minutes. The bigger challenge is deciding whether to bring the top pieces with you or leave them at home where they'll be safe. More on that dilemma in a moment.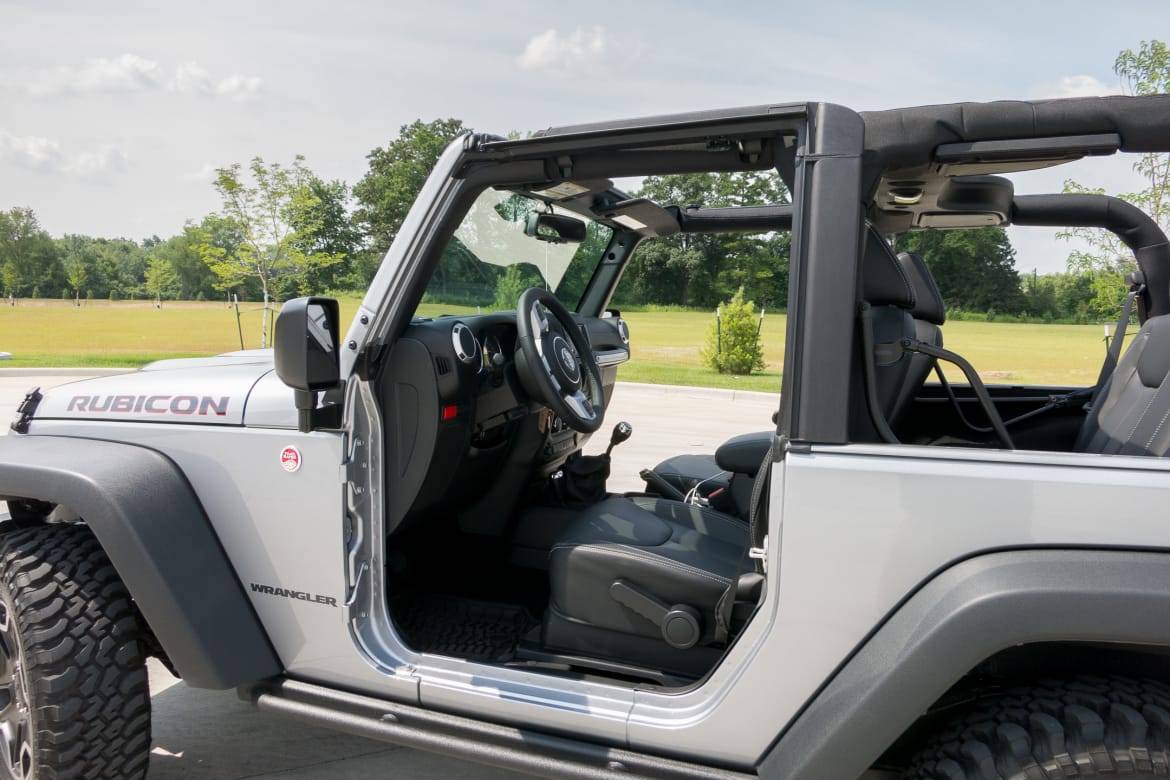 While leaving my driveway on one of the rare warm, sunny Michigan summer days we've had this July, I quickly realized what all the fuss is about. Driving topless and doorless is truly unlike anything else on the road in terms of the open-air motoring experience, aside from perhaps a motorcycle. Your side-impact protection (what little there was) and debris shield is gone, but the tradeoff is more than worth it. Driving an open-air Wrangler makes every day Throwback Thursday – it's like driving a brand-new vintage car. 
Wave to Other Jeep Drivers

Not ever having owned a Wrangler, I didn't know this was a thing, but the majority of Wrangler drivers wave to each other. Motorcyclists do this too, but I wasn't aware that the Jeep community had a similar cultural tradition. Approach another Wrangler and maybe two times in three you'll get a thumbs-up, wave, nod, peace sign or some other acknowledgement that the two of you are both driving something that not everybody "gets."
Leave Nothing in the Jeep That You Don't Want Stolen

With a hardtop, the Wrangler is relatively secure, at least as much as any other truck. With the soft-top, consider that anyone can access the inside of your Jeep by simply unzipping a window. Without any top or doors at all, the public is practically invited to come in and rifle through your glove box and center console.
I found this out the hard way after neglecting to lock the center console at some point over the weekend, only to find someone had absconded with the Jeep's ratchet and torx-bit toolkit, along with the four bolts that hold the doors in their hinges that I'd put in the kit for safekeeping. After a $50 visit to the local Jeep dealer, I learned my lesson. Even if you do lock the compartments, they're flimsy plastic and wouldn't do anything to deter a determined thief. It's simple: leave any and all belongings at home or invest in one of the lockable strongboxes available from the dozens of aftermarket Jeep accessories companies.
Best Summer Vehicle You Can Buy?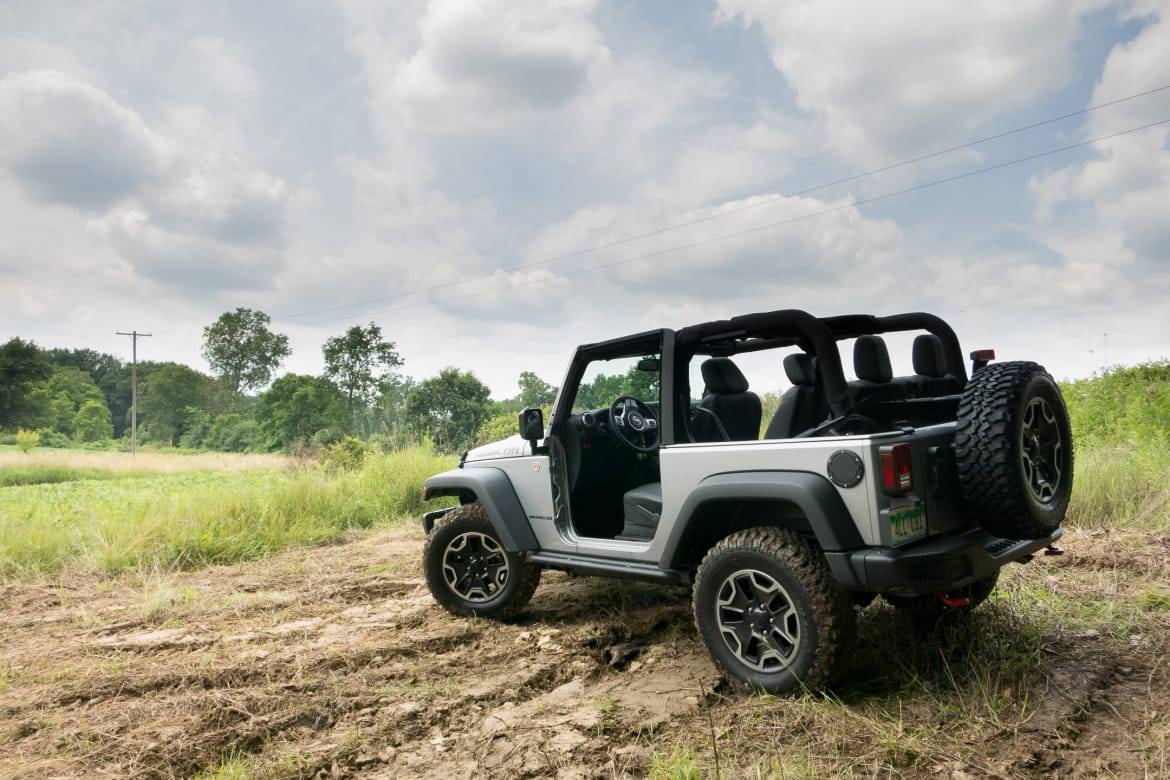 The Wrangler doesn't handle well on the highway, it doesn't have good safety ratings, it's not terribly fuel-efficient and can be expensive to purchase. But on a beautiful summer day, warm wind blowing through the open roll bars with nothing but a seat belt between you and the outside world, tunes jammin' on the surprisingly good optional nine-speaker Alpine stereo, few things can compare to the astonishing amount of fun this rig can provide.
If you live somewhere that has more dirt than pavement, the fun only gets better, as the Wrangler can roll over or through just about anything with a capability that few other civilian vehicles in the world can match. Combine that go-anywhere ability with the open-air exposure and you have a combination that speaks to hundreds of thousands of fanatical owners. The saying goes, "It's a Jeep thing, you wouldn't understand." After one week and several hundred miles of top-down, doorless Jeeping, I can definitely state that I do indeed understand.