2015 Nissan Versa Note SR Photo Gallery (25 Photos)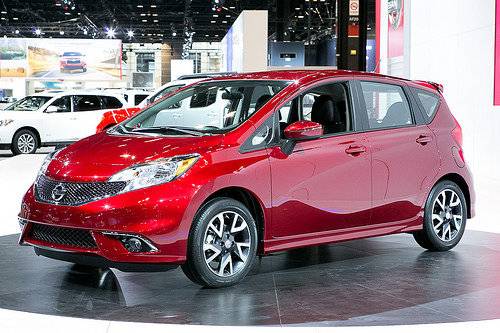 A year after its debut, Nissan is rolling out two new trim levels for its Versa Note hatchback. The 2015 Note SR debuted in Chicago today, giving the value-oriented car a bit of a sporty edge.
More 2014 Chicago Auto Show Coverage
The model wears several new exterior styling cues include an altered grille, smoked headlights and fog lights trimmed with black and chrome. In back, the SR gets a new rear spoiler and specific badges. Check out the gallery for more. Cars.com photos by Evan Sears.