2016 Chicago Blackhawks Camaro Photo Gallery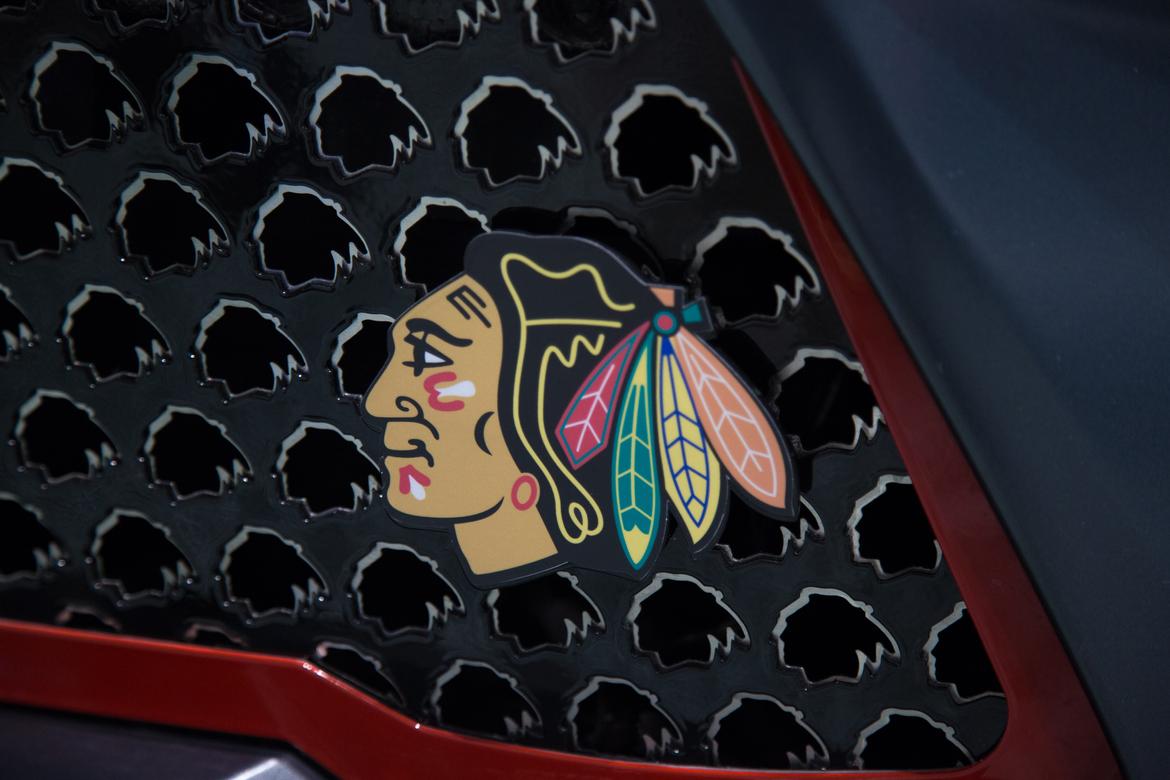 CARS.COM — When it comes to Chicago Auto Show traditions, the Windy City's automotive ode to its beloved NHL team is about as consistent as the repeated Stanley Cup champs' performance on the ice. The 2016 version of Chevrolet's Chicago Blackhawks Camaro showed up dependably to the 2016 Chicago Auto Show with an entirely different look from last year's model.
More 2016 Chicago Auto Show Coverage
Compared with last year's white convertible, this year's Blackhawks Camaro is a metallic-black coupe; last year's car bore the No. 8 of Patrick Kane's jersey, while this year the lower front fender reps No. 19, team captain Jonathan Toews. Both the upper and lower portions of the split grille are adorned with red accents, while the large, gaping lower grille of the Camaro features a Blackhawks mascot head in the lower corner.
Other details include a double-striped Blackhawks decal stretching from the hood to the front wheel well, red-and-black sideview mirrors and red accents along the side air intakes. Inside is abundant black leather with quilted red contrast stitching on both the seats and door panels, in addition to red accelerator and brake pedals, and a large red doorsill plate that reads "19 Blackhawks."
If facing off with the Blackhawks Camaro at the 2016 Chicago Auto Show, which runs through Sunday at McCormick Place, just won't cut it for you, enter to win the 2016 car here.
2016 Chevrolet Blackhawks Camaro; Cars.com photos by Angela Conners