2016 Honda Accord: First Drive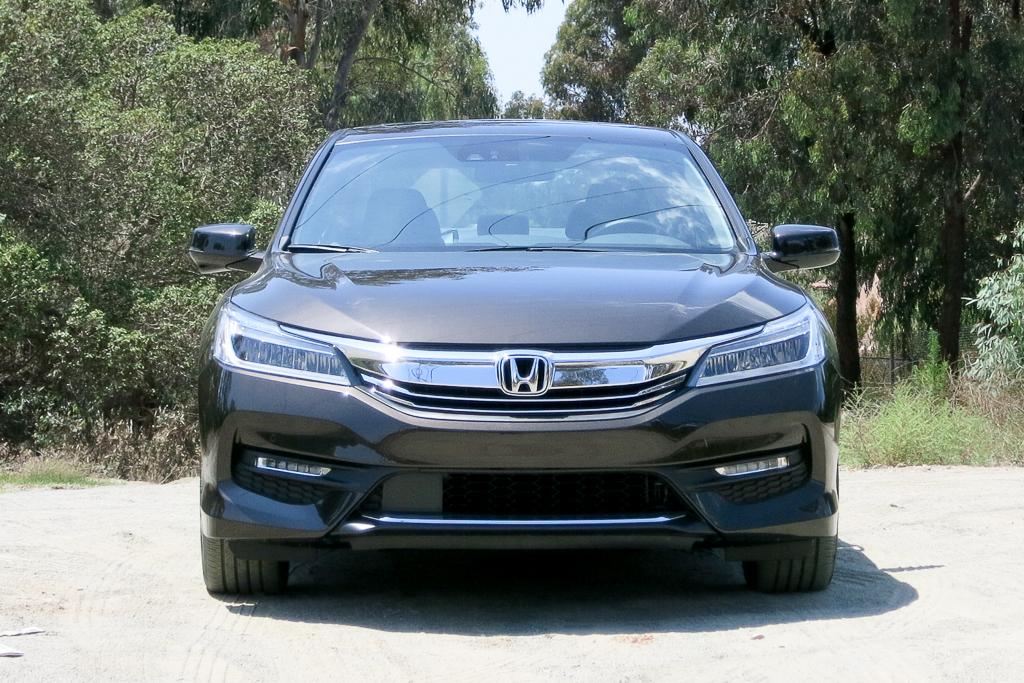 CARS.COM — When Honda refreshes the Accord, it's sort of like a classic-rock icon issuing a remastered album. The changes might be superficial, but the product is so ubiquitous that a lot of people care, deeply.
Related: 2016 Honda Accord Photo Gallery (43 Photos)
Honda's changes for the 2016 Accord could fill a short book. The updated Accord looks different and, in many cases, drives differently; it also boasts new multimedia connectivity and optional safety technology available on all trim levels. A few of its many improvements seem like a step backward, but the updated 2016 Accord is still a must-drive for any family-sedan shoppers.
The Accord sedan goes on sale Aug. 19 with a starting price of $22,925, including a destination fee; a loaded Accord tops out at $35,400. The Accord coupe hits dealership lots on Aug. 26. At a media preview in California, I drove two sedans: a four-cylinder Accord Sport — that's one level above the base LX trim — and a loaded V-6 Accord Touring.
Honda could slap an Acura badge on the Accord, at least up front. With an updated grille, new headlights and restyled bumpers, the 2016 Accord could fit into Honda's luxury division. A large chrome strip engulfs the grille in decidedly Acura fashion, and Touring trims get restyled LED headlights that look cribbed from the "Jewel Eye" LEDs on a TLX or RLX. Maybe these are "Cubic Zirconia Eye."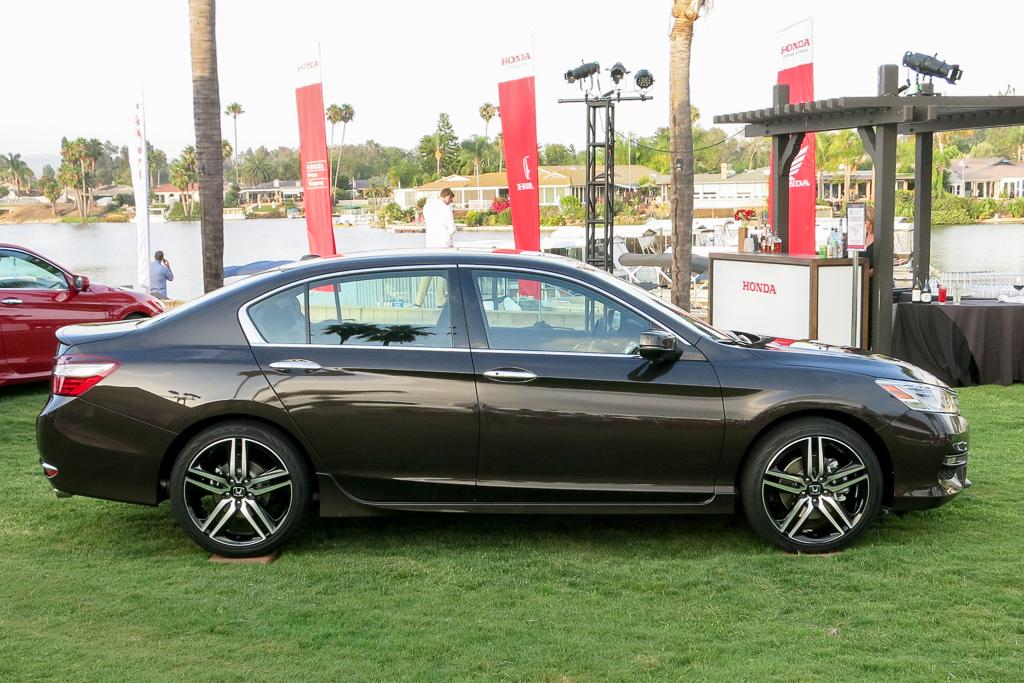 How It Drives
In the Accord Sport, new 19-inch wheels introduce some ride chop that's out of place in a segment of Toyota Camry, Nissan Altima and Ford Fusion sedans. Last year's Accord maxed out at 18s, which other trims still have. Honda says it tweaked the suspension and body rigidity across the board for 2016, but the vast majority of cars at the media drive — and the only ones I drove — had 19s.
The Accord Touring also gets 19s, but paired with new unique shocks and bushings to improve ride quality. I took a brief drive in one; the setup erases some of the Sport's brittleness, but the Touring's ride is still on the busy side. Make no mistake: If you ever thought the Accord became too soft, the 19s recall its firmer roots. Frankly, I liked what Honda had achieved, relative to the segment. These spindly rims look like a silly aftermarket job. Honda needs to downsize.
There's no mistaking the four-cylinder's continuously variable automatic transmission for anything else at low speeds; sustained gas incurs a long, droning climb to higher speed. But toe the accelerator partway down at speed and the transmission induces the familiar kickdown sensation of a stepped transmission. Honda faked a conventional automatic well enough, as CVTs go, and any dissenters can still get a six-speed manual. The 185-horsepower four-cylinder (189 hp in Sport, thanks to freer-flowing exhaust) musters enough power for uphill climbs with two adults on board, and it revs freely with a satisfying growl, though some of that is simulated through active speaker enhancement. As four-cylinder family cars go, the Kia Optima and Mazda6 still get my nod for drivetrain thrills (small thrills, but work with me here), but the Accord is no slouch.
The V-6 Accord is much quicker, though a lot of that exhilaration comes at higher revs. It pairs with a six-speed auto, which shifts ably enough. Sport mode seems to be an elixir for the V-6 — more so than for the four-cylinder — as it holds gears longer to unleash the 278-hp engine's high-revving thrust. If you pile on too much speed, the Accord's brakes, which are upsized for 2016 in the Sport and Touring trims, bring it down with sure-footed linearity.
Honda says it improved steering feedback for 2016, and the Accord handles predictably, with quick steering motions and acceptable body roll for the class. To the extent that you throw the sedan around, V-6 models feel noticeably more nose-heavy than their four-cylinder counterparts. Performance enthusiasts will appreciate that the V-6 coupe still offers a six-speed manual; V-6 sedans are automatic only.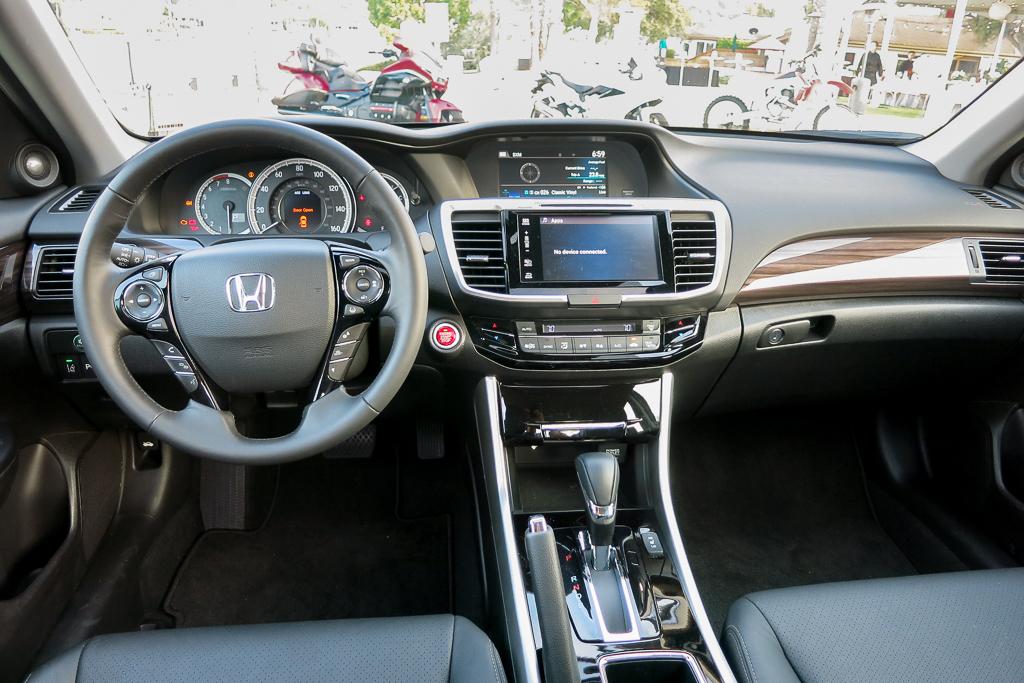 Cabin & Multimedia
The Accord's interior, which is much improved in the current generation, gets some significant changes to the multimedia system for 2016. Little has changed apart from that. Build quality is good, but not up to the updated Mazda6, which leapfrogged the class in its top trim levels.
A 7.7-inch upper dashboard screen is standard; like before, EX models and up replace the controls below it with a second multimedia touch-screen. But it's now a 7-inch screen with touch-sensitive buttons and Apple/Android smartphone integration. We've harped on touch-sensitive buttons across the industry, as they're difficult to use in an environment that's subject to momentum (like — shocker! — a car). These are a clear step backward, especially since the standard head unit has intuitive physical controls.
It's unfortunate that the touch-sensitive controls offer the only avenue to Apple CarPlay and Android Auto, which are both new for the Accord. Connect a compatible smartphone via a cable and the systems project a simplified, car-friendly portal of apps from your device. Most of them prompt voice recognition via electronic personal assistants like Apple's Siri, and they also run navigation through Apple Maps or Google Maps.
CarPlay allows reasonably fast swipe-to-scroll operation on Apple Maps, but it's a bit slower than on an iPhone itself. Crucially, the system loses the iPhone's pinch-to-zoom capability, which means you have to use separate onscreen zoom keys. That's a drag — and a bizarre one, given the Accord's available onboard navigation allows full swipe and pinch capabilities. More oddness: There are no such issues on Google Maps via Android Auto. The latter portal functions more like an Android device, albeit (like CarPlay) slower than on the smartphone itself.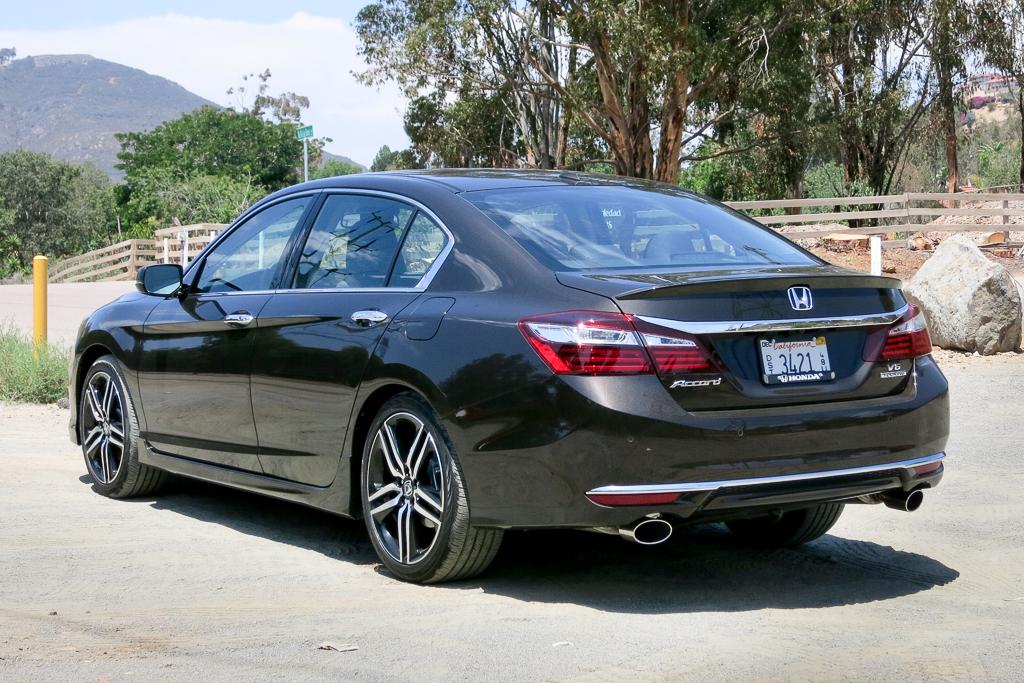 Final Thoughts
I'll round this out in my full review, but it's safe to say the improvements for the 2016 Accord should draw more buyers, particularly on the safety front, where Honda now packages forward collision warning, lane departure warning and other technologies into a package called Honda Sensing that's available on every trim and standard on the Touring. The Apple and Android smartphone integration are upgrades in a tech-hungry market, too.
The execution falls short in a few areas, but I doubt that will stop many shoppers. In the balance, the Accord got better for 2016, and it remains competitive in a tough field. Throw in the current generation's — though not outstanding — reliability, and the Accord should stay on any shopper's must-drive list.