2016 Hyundai Sonata Hybrid, Plug-in Hybrid: First Look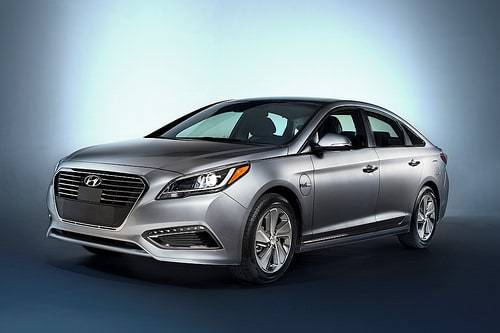 Competes with: Ford Fusion Hybrid, Honda Accord Hybrid, Toyota Camry Hybrid
Looks like: The new Sonata wearing a more Genesis-like grille
Drivetrain: Hybrid: Combined 193-hp with 2.0-liter four-cylinder and 38-kW electric motor; 1.62-kwh lithium-polymer battery; front-wheel drive; six-speed automatic transmission. Plug-in Hybrid: 202-hp with 2.0-liter four-cylinder and 50-kW electric motor; 9.8-kwh lithium-polymer battery; front-wheel drive; six-speed automatic transmission.
Hits dealerships: Hybrid, summer; Plug-in Hybrid, late 2015
While non-hybrid Sonatas got all the attention for 2015 with the drastically restyled all-new Sonata, the Sonata Hybrid carried over from 2014 to 2015 unchanged. Now it's time for the hybrid to take the spotlight.
More Detroit Auto Show Coverage
For 2016, Hyundai is launching a hybrid variant of its redesigned Sonata with a boost in fuel economy over the outgoing model; it's also debuting its first plug-in hybrid to select markets with the Sonata Plug-in Hybrid Electric Vehicle.
Exterior
Like the previous-generation hybrid, the 2016 Sonata Hybrid wears unique front and rear styling that's functional and differentiates the hybrid from the regular gasoline version. The new look — which includes a larger grille, unique front and rear bumpers, and unique front fenders — helps reduce the 2016's coefficient of drag to .24. Hyundai says this is the lowest coefficient of drag in its class and identical to the Tesla Model S. Hybrid-specific wheels, headlights and taillights also make up the hybrid's appearance package.
Sonata PHEV models use much of the same aero work plus a charge port on the driver's-side front fender. The overall look is considerably less awkward than the strange front styling the previous Sonata Hybrid wore compared to the gasoline-only version.
Interior
Aside from some hybrid-specific gauges, the Sonata's interior carries over to the two new variants. Like other electric and plug-in electric vehicles, the Sonata PHEV has a smartphone application with a variety of electric-specific functions like access to charge status, range vitals and charge-time scheduling. The app can also remotely start, lock and unlock the Sonata PHEV.
In terms of space, the new Sonata Hybrid has more cargo room and finally gets a 60/40-split folding backseat. The battery's new compact dimensions increase cargo space from 12.1 cubic feet to 13.3 cubic feet.
Under the Hood
Both gasoline and electric components of the Sonata Hybrid's drive system have been tweaked for better fuel economy, including the gasoline engine, six-speed automatic transmission, electric motor and hybrid battery pack. The Sonata Hybrid's fuel economy jumps from 2015′ 36/40/38 mpg city/highway/combined to an EPA-estimated 39/44/42 mpg with these changes.
Boosting fuel economy of the 2015 Sonata Hybrid is accomplished through a comprehensive tweak of the hybrid system. The battery pack's size increases 13 percent to 1.62 kilowatt hours, the 38-kilowatt electric motor is more powerful than before, and the gasoline engine shrinks to 2.0 liters from 2.4 liters while losing just 5 horsepower. The engine continues to pair with a six-speed automatic transmission that's been reworked for 2016 and features a more efficient oiling system.
The Sonata PHEV is Hyundai's first plug-in electric vehicle and features an estimated electric-only range of up to 22 miles before the car switches to gasoline/electric mode. Hyundai says this is the farthest of any midsize PHEV vehicle. Honda and Ford's plug-in hybrid versions of their midsize sedans are EPA-rated to travel 13 and 19 miles, respectively, on electric power only.
A battery pack roughly five times larger than the Sonata hybrid can recharge in as little as 2.5 hours through Level 2 240-volt charging and five hours for a standard 120-volt outlet. Once the juice is depleted, the Sonata PHEV is expected to return fuel economy of 38/43/40 mpg while driving in gasoline/electric hybrid mode. The Sonata PHEV will have limited availability when it goes on sale late next year in California, Connecticut, Maine, Maryland, Massachusetts, New Jersey, New York, Oregon, Rhode Island and Vermont.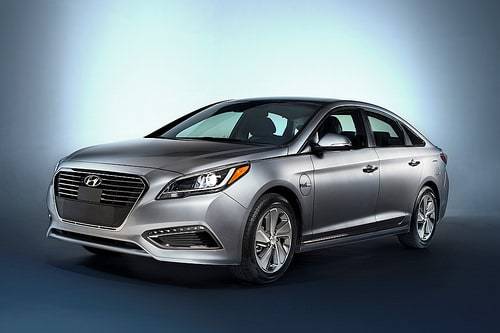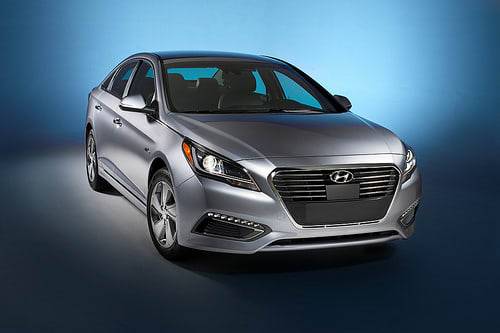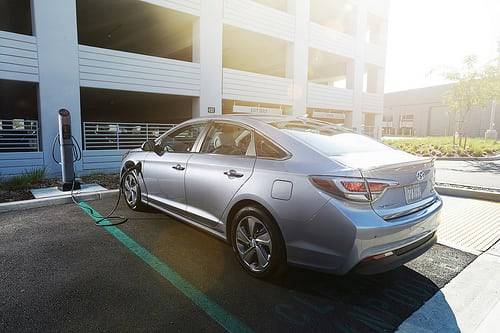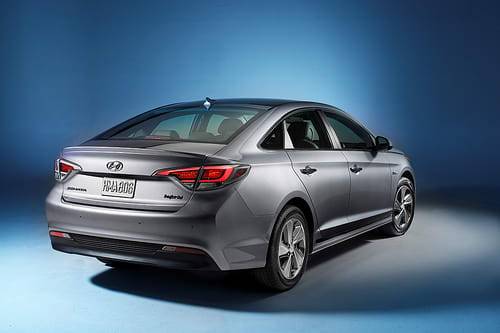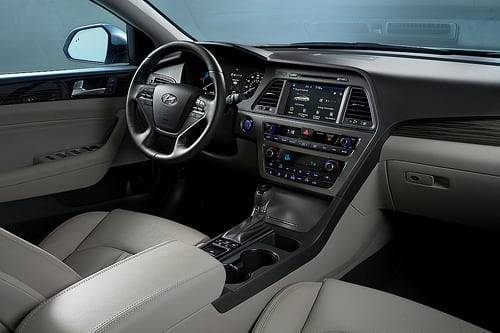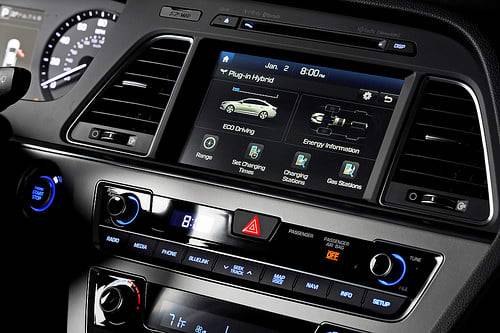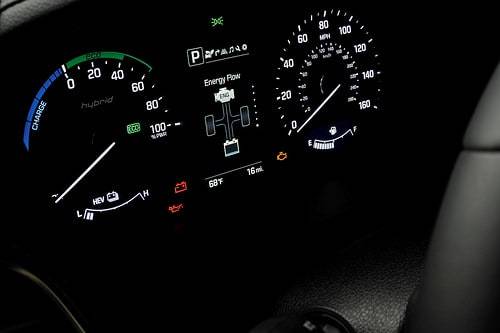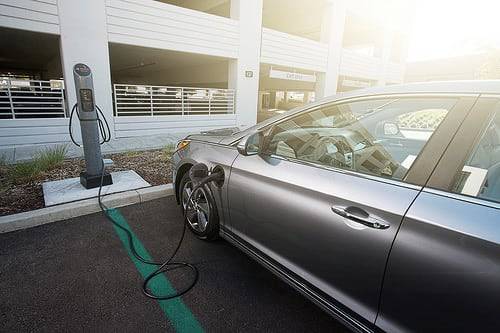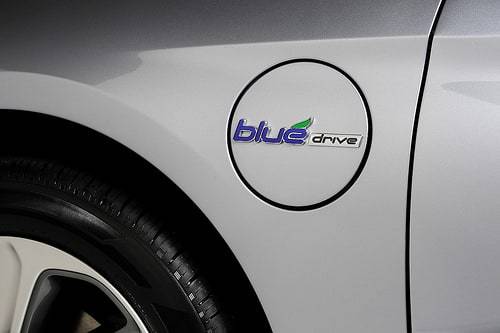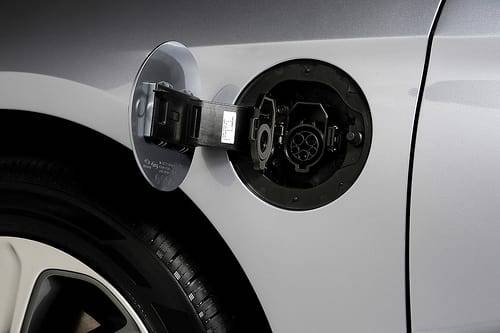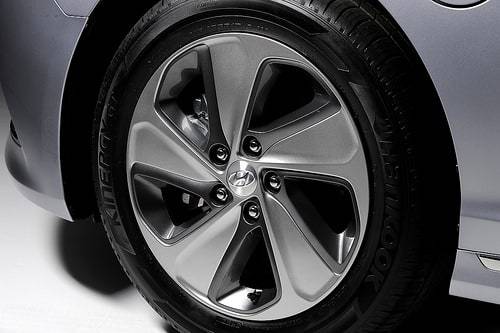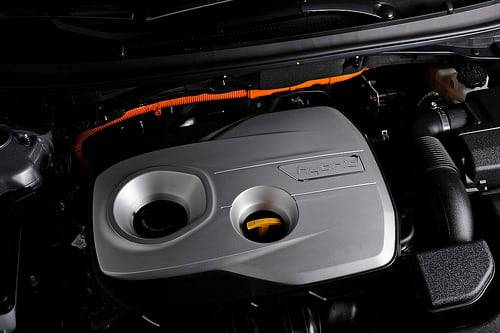 Manufacturer images