2016 Los Angeles Auto Show What You Missed: Day Two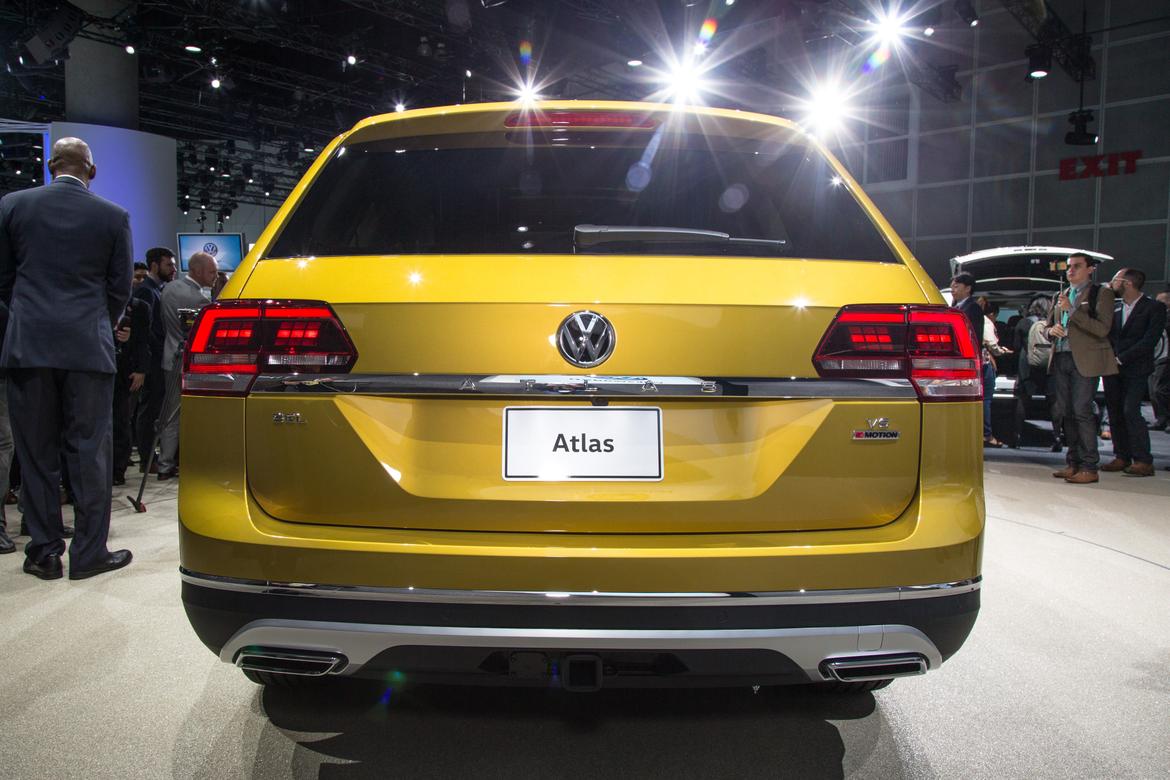 CARS.COM — As one might say from a Hollywood director's chair: Cut! Print! Check the gate! That's a wrap for our on-the-scene coverage of the 2016 Los Angeles Auto Show media days — and what a blockbuster of a media show it was. In addition to the 16 cars we spotlighted on Wednesday, we added 13 more to the till by the end of the second day.
More 2016 L.A. Auto Show Coverage
We almost broke out our flannel and Dr. Martens because the future of the auto industry today looked an awful lot like the 1990s as more than half the major debuts were SUVs. To be fair, one of those — the Mitsubishi eX Concept — was electric-powered, but it seems like the low-gas-price trend has reignited our national love affair with these family haulers. We saw the latest version of the Audi Q5 and Jeep Compass, along with the all-new Land Rover Discovery, Toyota C-HR and Land Rover Discovery, and Subaru Viziv-7 Concept.
Rounding out the day were bows by high-dollar luxury sports models including the 2018 Mercedes-AMG GT C Roadster and the 2017 Porsche Panamera, Panamera Executive and Panamera 4 E Hybrid, along with luxury sedan the 2017 Volvo V90 Cross Country.
That's it for us in L.A., but check back in the coming days as our show coverage continues with additional news, photo galleries and videos. The show is open to the public Friday through Nov. 27. In the meantime, here's what you might've missed on Day Two:
One Problem With Self-Driving Cars? Other Drivers
2017 Nissan Sentra NISMO Review: Photo Gallery
Hyundai Offers New Ways to Drive Ioniq Electric
2017 Land Rover Discovery Review: Photo Gallery
2017 Volkswagen e-Golf Preview
2018 Audi S5 Review: Photo Gallery
2018 Volkswagen Atlas Video Review
2017 Mazda CX-5 Review: Photo Gallery
2018 Audi S5 Review: First Impressions
2018 Ford EcoSport Video Review
2018 Audi Q5 Review: Photo Gallery
2017 Porsche Panamera Review: First Impressions
2018 Mercedes-AMG GT C Roadster Review: Photo Gallery
2017 Land Rover Discovery Review: First Impressions
Subaru Viziv-7 Concept Preview
2018 Audi Q5 Review: First Impressions
2017 Porsche Panamera Executive Review: Photo Gallery
2018 Genesis G80 3.3T Sport Review: First Impressions
2017 Mercedes-Benz G550 4x4 Squared Review: First Impressions
2018 Porsche Panamera 4 E-Hybrid Review: Photo Gallery
2018 Audi S5 Sportback Review: First Impressions
2018 Volkswagen Atlas Review: Photo Gallery
2017 Volvo V90 Cross Country Preview
2017 Mini Countryman Video Review
2017 Volkswagen e-Golf Review: Photo Gallery
2017 Mercedes-Benz G550 4x4 Squared Video Review
Subaru Viziv-7 SUV Concept: Photo Gallery
2017 Volvo V90 Cross Country Review: Photo Gallery
2017 Jeep Compass Review: Photo Gallery