2016 McLaren 570S Photo Gallery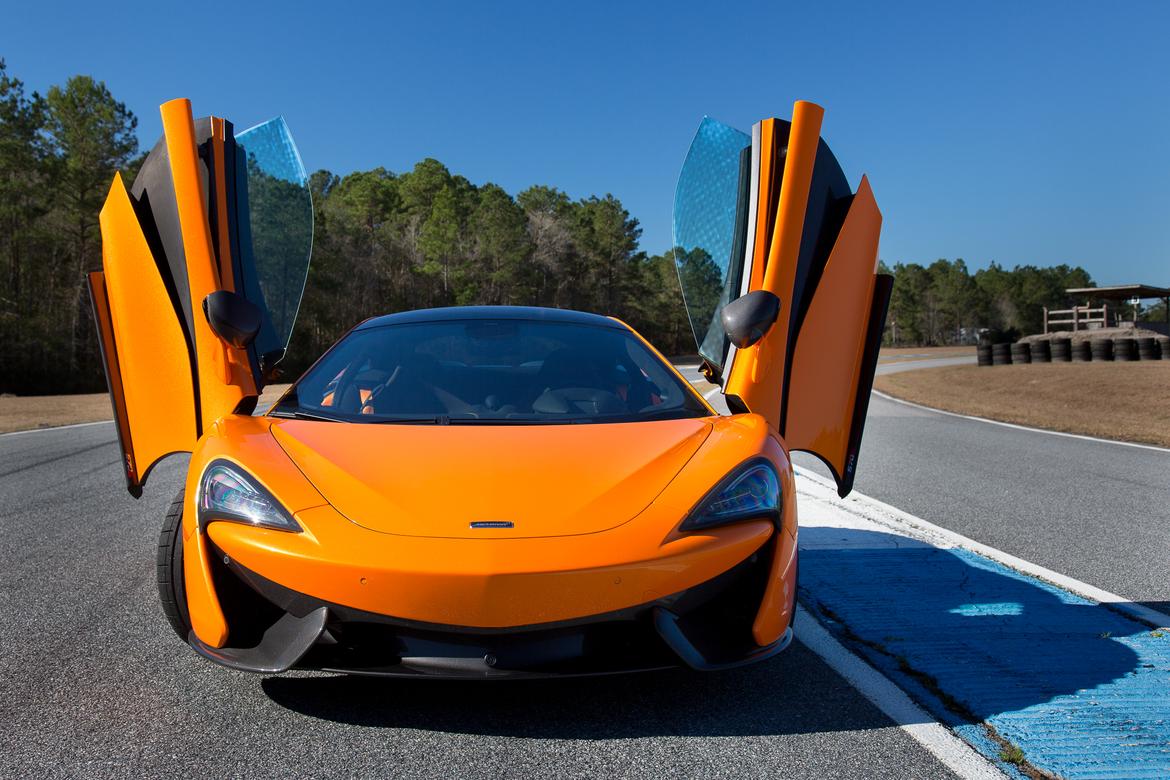 CARS.COM — Finally! British exotic-sports-car manufacturer McLaren is poised to start selling its sensible supercar, the 2016 570S, at an entry-level price later this year. OK, this thing is only "sensible" in the most relative of terms — and if its purported $185,000 price tag is "entry-level," that point of entry is a door through which 99 percent of us will never pass.
Related: 2016 McLaren 570S Photo Gallery (34 Photos)
We first saw the aspirational coupe at the 2015 New York International Auto Show, and its production version has held true to the floor model. The 570S has one of those unmistakably exotic-supercar shapes, all sleek and swoopy sexiness, with a muscular stance accentuated by giant, blacked-out starfish wheels and abundant use of carbon fiber on the front, sides and back.
Inside the cabin (through those sensible scissor doors that open toward the sky) are heavily bolstered sport seats with the same orange-on-gray contrast stitching found on the dash, totally suited for a daily driver — if you commute on a racetrack. Other down-to-earth features include a digital gauge cluster, a vertical multimedia display in the center stack, McLaren badging and a bunch more carbon fiber.
You'll be able to load your reusable shopping bags into one of these grocery-getters when the 570S hits showrooms. Until then, check out the photo gallery below.
2016 McLaren 570S; Cars.com photos by Evan Sears