2016 Mini Hardtop Four-Door: What Two Extra Doors Get You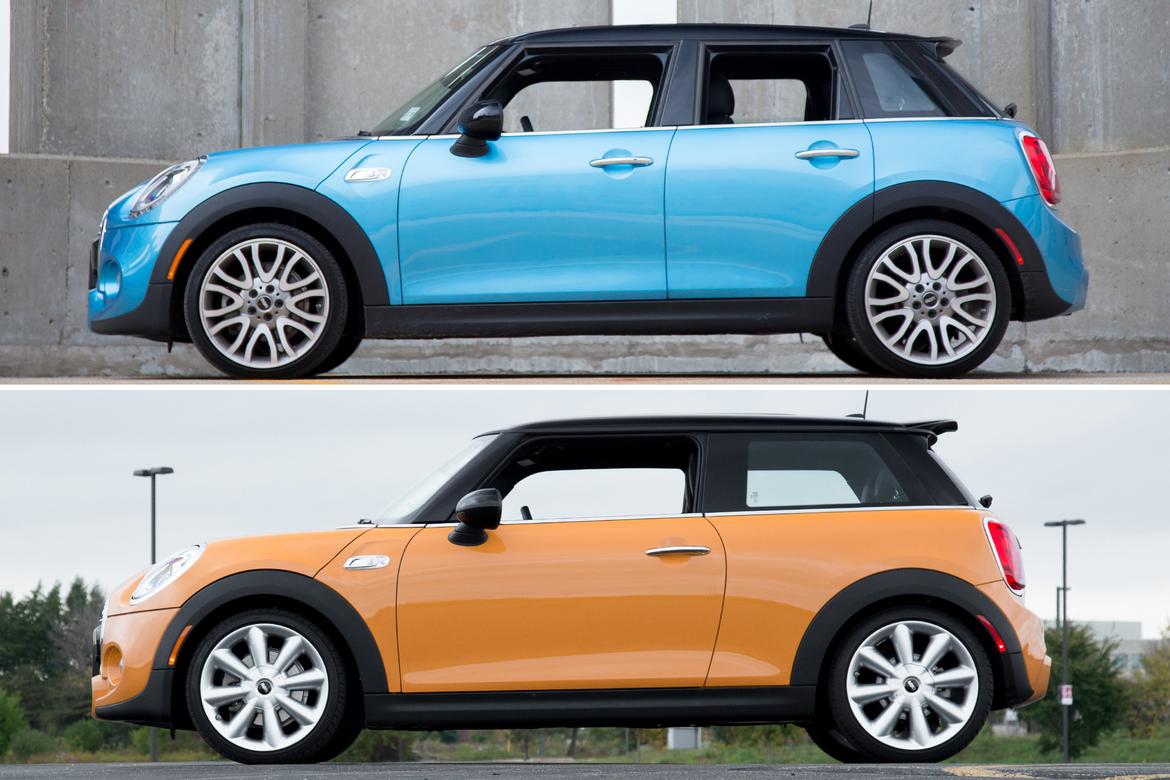 Mini's usually diminutive vehicles have gotten decidedly much less mini during the last couple years, first with the addition of the three-door Clubman wagon, then with the pumped up Mini Countryman SUV. The regular Mini Hardtop got bigger too last year and is growing even more with a new four-door model.
Related: Research the 2016 Mini Cooper Hardtop
The four-door Hardtop costs $1,000 more than its two-door sibling. What do you get aside from two extra doors? Quite a bit of space, actually.
The two-door Hardtop measures 151.1 inches long, and the new four-door model is about 6 inches longer. Backseat passengers are treated to 32.3 inches of legroom, around 2 inches more than the two-door model. Rear headroom is also up from 36.9 inches in the two-door to 37.5 inches in the four-door.
But do those inches translate into usable space? Absolutely.
The backseat is still small, but passengers don't have to be shoehorned in thanks to the added rear doors. Although there's still not enough legroom for most adults to sit comfortably on a long ride, rear passengers will only be a bit squeezed and should be able to tolerate the cramped quarters for shorter rides.
The four-door model is also more hospitable to car seats. In our Car Seat Check of the four-door, there was sufficient room for two car seats. Our rear-facing convertible car seat had enough space, but the rear-facing infant seat needed more. The two-door model didn't fare as well. The only car seat that fit comfortably was the forward-facing convertible. We had installation and room issues with the booster, infant seat and rear-facing convertible, earning the two-door model poor grades in our Car Seat Check.
In back, the four-door version's cargo area is also much improved. Two-door models offer a measly 8.7 cubic feet of space behind the rear seats or 38.0 with the backseat folded. The four-door offers more with 13.1 cubic feet or 40.7 with the backseat down. For reference, the Volkswagen Golf has 22.8 cubic feet of cargo space. While the increase means you can fit several more bags of groceries back there and even a small stroller, the cargo area isn't enormous. Don't worry -- your friends still won't be calling you to help them move.
If you like the traditional Hardtop's quirky styling and roller-skate-like maneuverability but need just a bit more room, the four-door Hardtop delivers it all for a modest price premium.