2017 Chevrolet Camaro 1LE Photo Gallery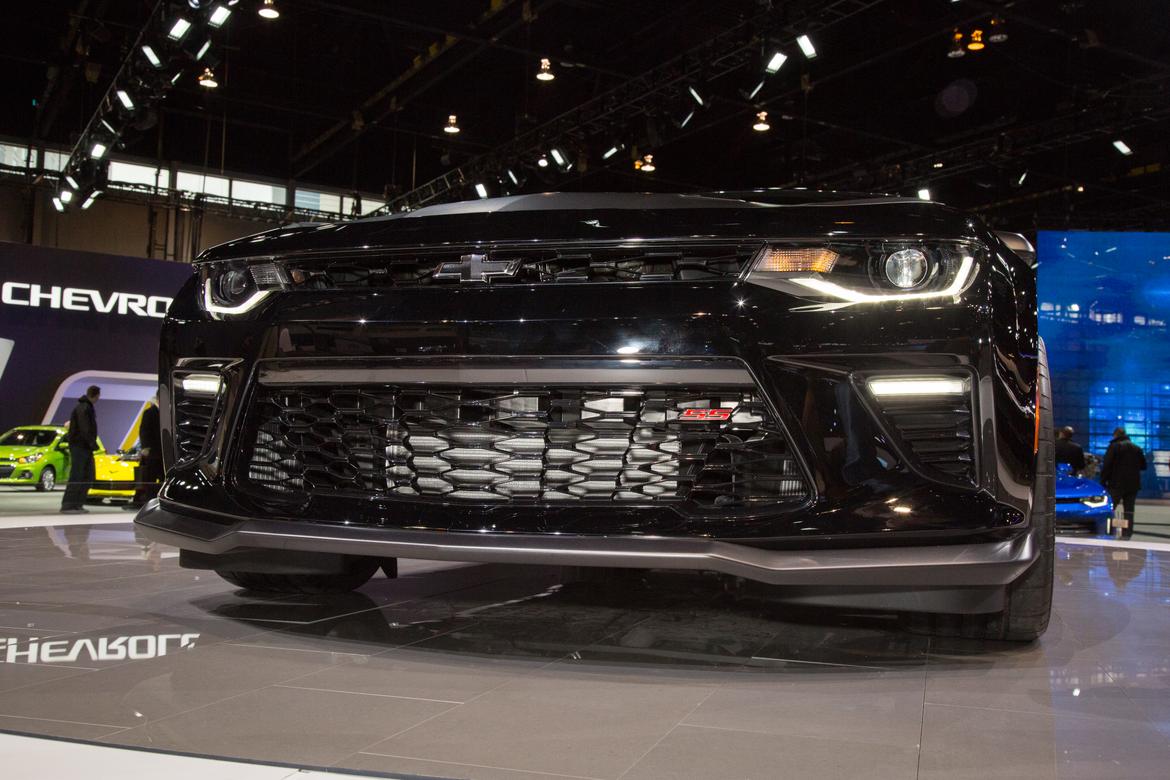 CARS.COM — What good is having a 455-horsepower engine if no one knows about it? Thanks to Chevrolet's newly available 1LE Performance Package for the 2017 Camaro, you needn't find out the answer to that question. The Camaro's track bona fides are well-represented visually by some bad-to-the-bone bells 'n' whistles, including a matte-finish black hood, low front splitter beneath the bumper, blacked-out upper and lower grilles, a model-specific spoiler, 20-inch wheels and a detail-defining satin-black paint job.
More 2016 Chicago Auto Show Coverage
Racing cues extend to the interior with a suede steering wheel, Recaro sport seats and a performance data recorder so you can keep tabs on your track achievements. Check out the photo gallery below.
2017 Chevrolet Camaro; Cars.com photos by Angela Conners