2017 Infiniti Q60: First Impressions
CARS.COM — Infiniti has made an interesting progression in its style and look, with clean designs that have always been pleasing, if a bit anonymous. That's changed with the introduction at the 2016 North American International Auto Show in Detroit of the 2017 Q60 coupe, a solid refresh of its compact, rear-wheel-drive luxury two-door.
More 2016 Detroit Auto Show Coverage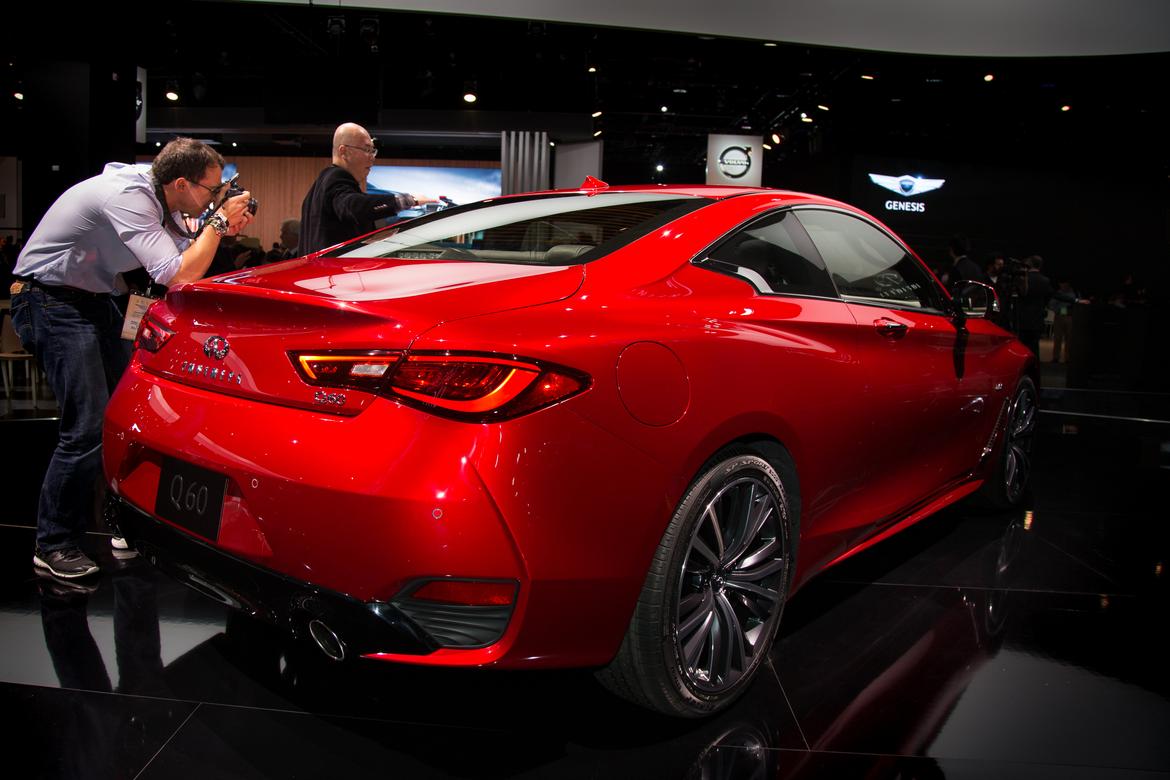 Based closely on 2015's Q60 Concept, Infiniti's designers were able to capture most of that car's exciting elements in the production version. The coupe looks fantastic with muscular curves that flow properly, unlike some of the Q60's competition (looking at you, Lexus RC). The aggressive headlights sweep back into that distinctive dogleg C-pillar that's looked a little awkward on some Infiniti concepts, but meshes beautifully with the production Q60's overall appearance. The large, high-mounted taillights are jeweled in appearance and finish the car off nicely.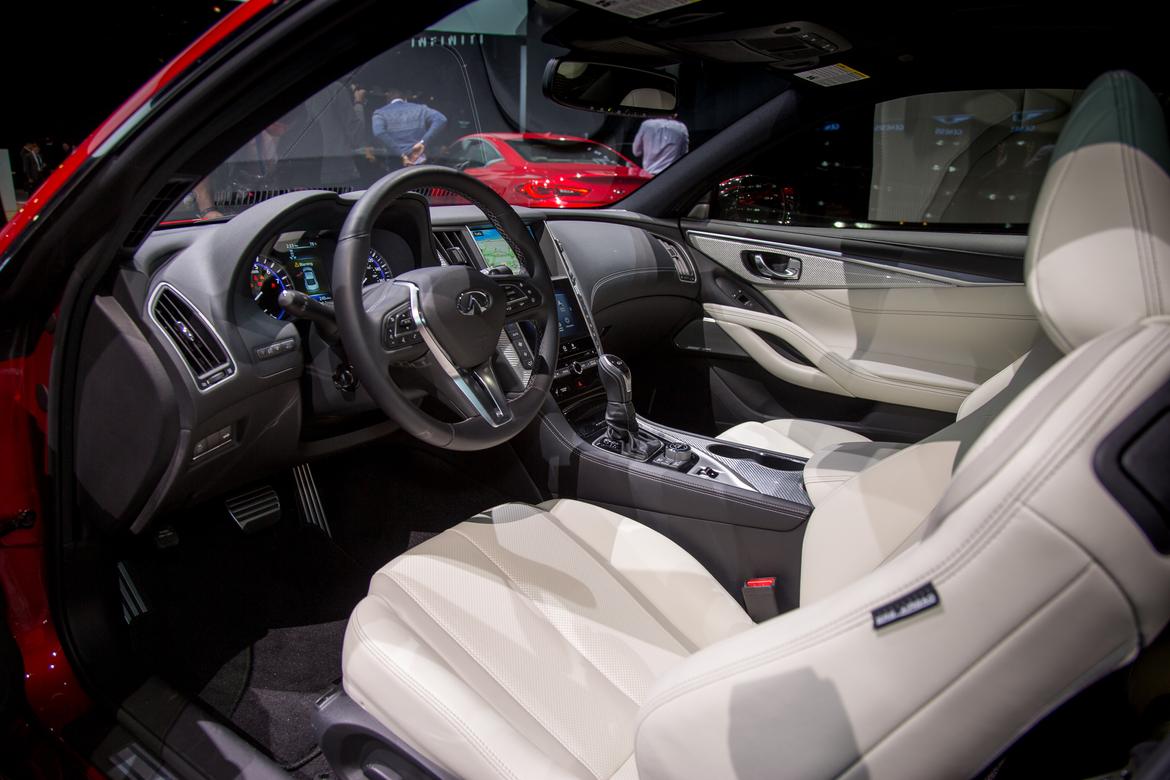 Inside, the Q60's updates improve its luxurious feel. Richer materials and nicer plastics make the cabin more inviting, while large, clear gauges easily impart information at a glance. Infiniti's new multimedia system still feels a bit outdated, but I've come to expect this from Japanese manufacturers. It works suitably well, but just doesn't look like a luxury system should in terms of design sophistication.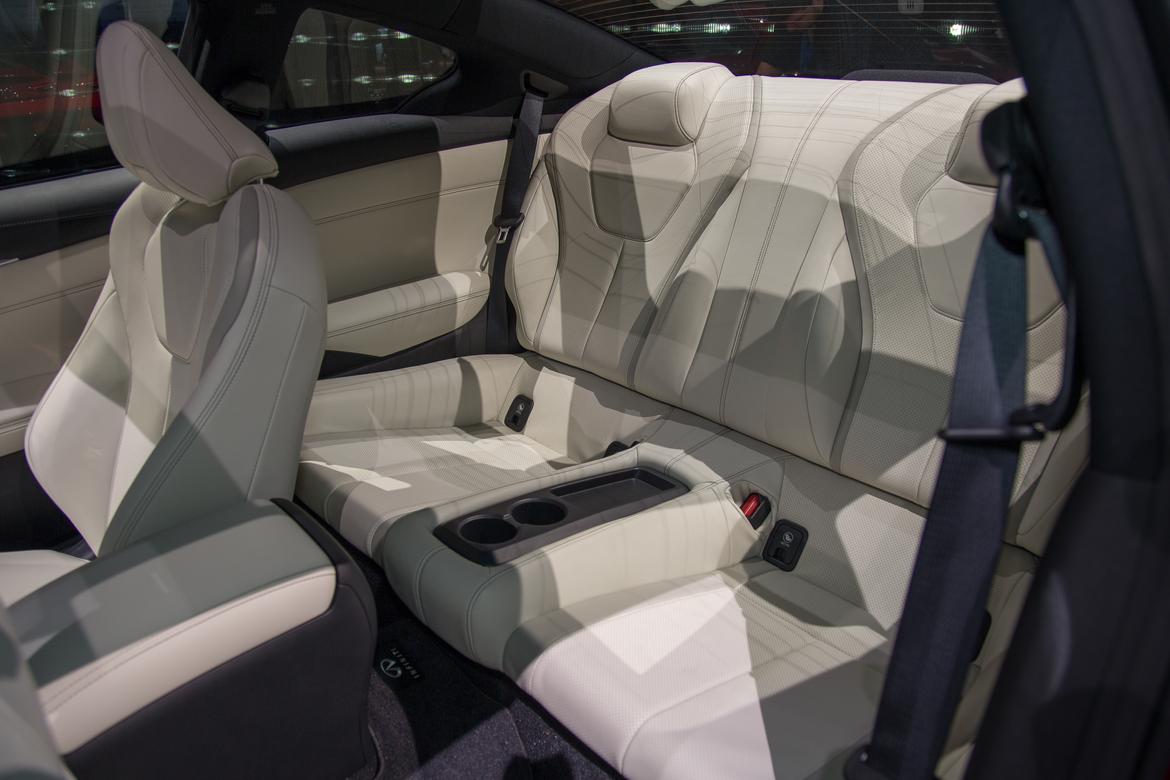 From a comfort standpoint, the Q60 is still on the smaller side, with a low roofline that eats into space above the driver's head. Visibility is coupelike, meaning the windshield is low, and the rear glass is smaller than it would be in the comparable sedan model. Where the Infiniti Q50 sedan is a bit more comfortable and upright, the Q60 is squat and low, emphasizing design over practicality. But such is the compromise one makes in a coupe purchase.
Thankfully that compromise is mitigated by the style, performance and image that comes with a luxury coupe, and it seems Infiniti has finally delivered something that stands out for the right reasons.