2018 BMW 5 Series Review: First Impressions and Photo Gallery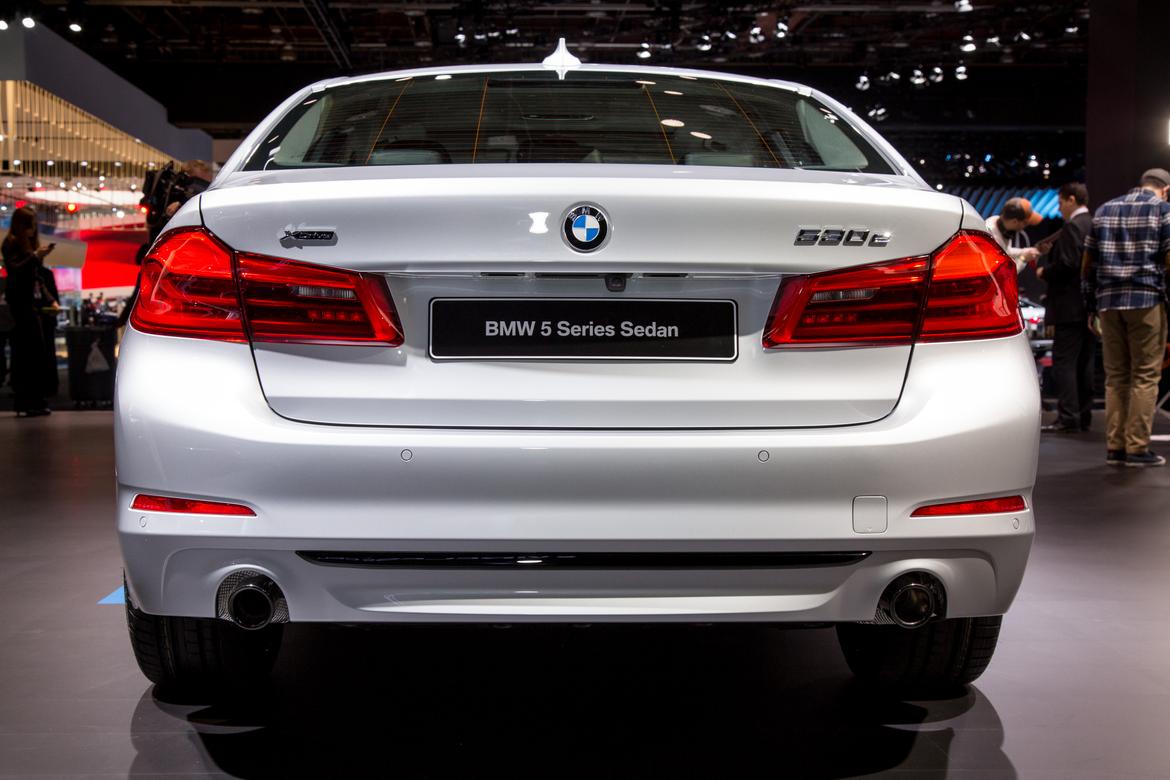 CARS.COM — Once German luxury brands settle on a design language for their cars and SUVs, they tend to spread it across their entire lineup with only subtle changes between different-sized models. So it goes with the redesigned 2017 BMW 5 Series sedan at the 2017 North American International Auto Show in Detroit, which takes many of the exterior and interior cues we know from the full-size 7 Series sedan and scales them down to the mid-size 5.
More 2017 Detroit Auto Show Coverage
The new 5 Series is instantly recognizable as a BMW thanks to its large twin-kidney grille and LED accent lighting. The profile and rear styling see more modest changes.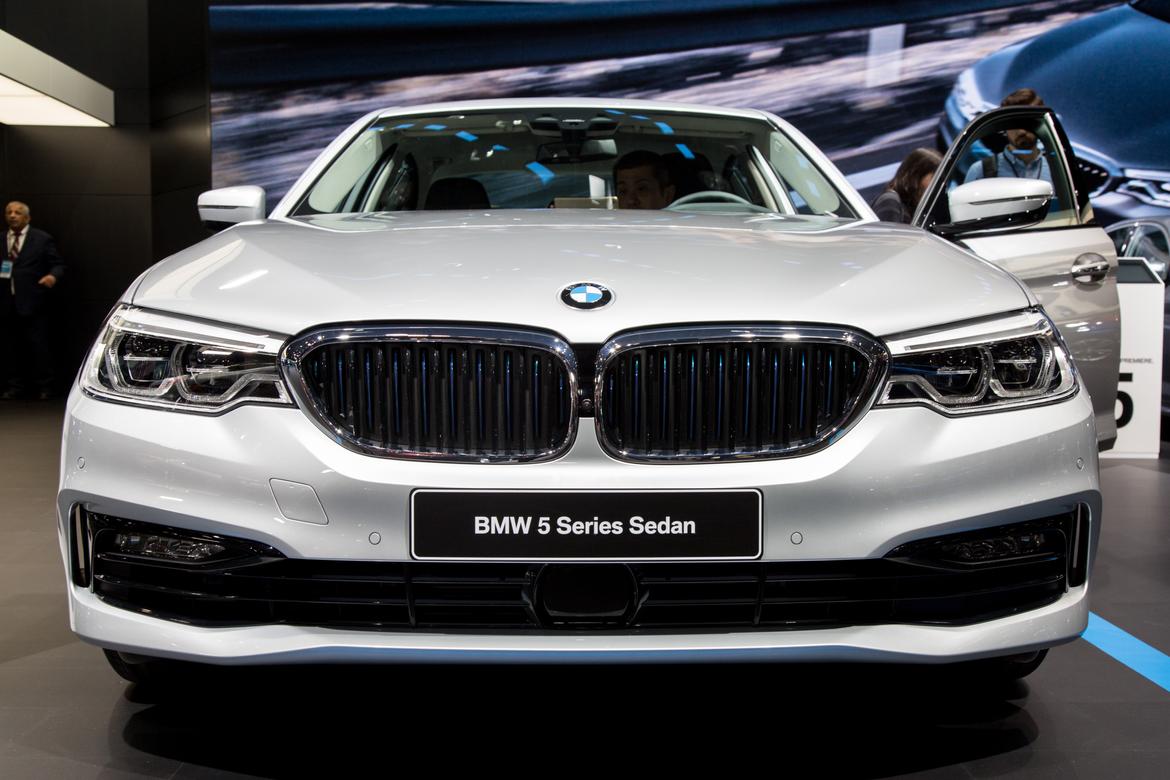 Much of the technology and luxury features of the 7 Series is now in the 5 Series. It has similar ambient lighting and a familiar digital instrument panel. The dashboard controls recall the 7 Series', too, but I like the return of black buttons as opposed to the 7 Series' silver ones, which are hard to decipher in certain lighting.
As you'd expect, the 5 Series doesn't offer the kind of expansive backseat that the 7 Series does; it's passable for adults, but that's about it.
2018 BMW 5 Series; Cars.com photo by Angela Conners