2018 Ford Expedition Review: First Impressions and Photo Gallery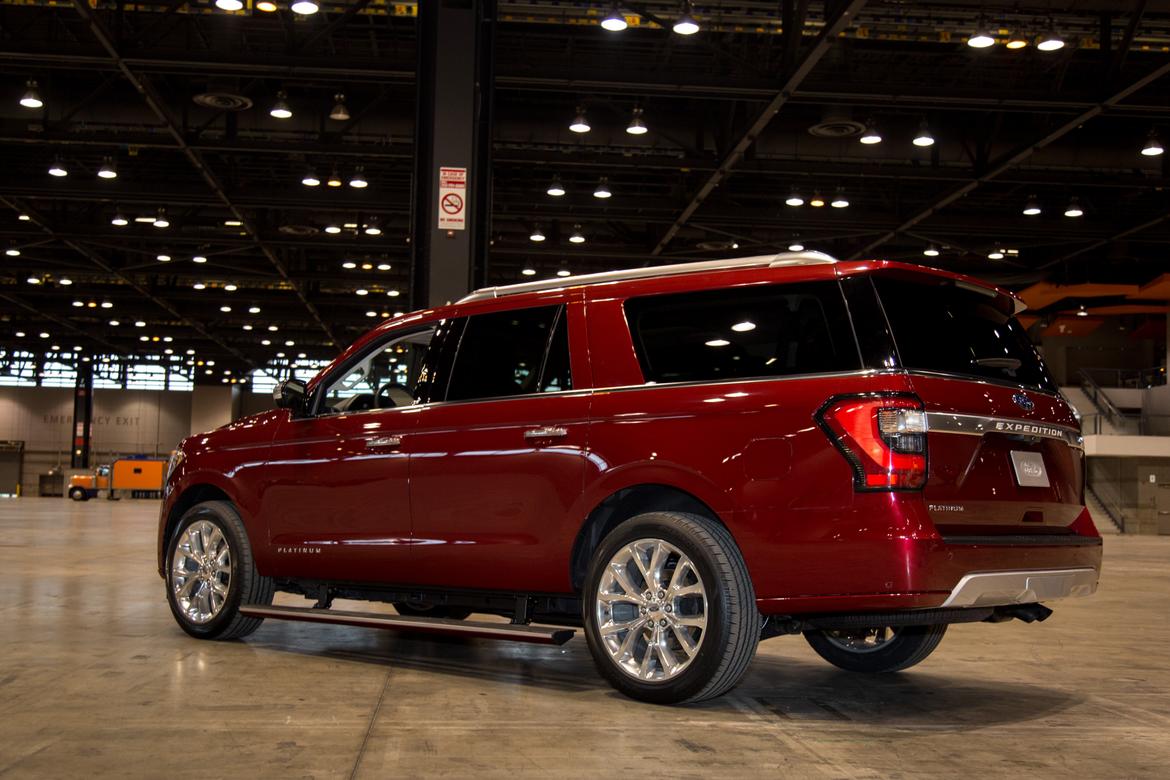 CARS.COM — Texas, your truck is ready. And not just because the state is the biggest market for full-size SUVs like the redesigned 2018 Ford Expedition, which was unveiled at the 2017 Chicago Auto Show. It's also because there's nearly enough room in this spacious new truck for roadhouse line dancing.
That's literally the first impression upon getting into either version of Ford's new SUV, the regular Expedition or the longer Expedition Max. And that's unusual for big truck-based SUVs, which often leave us wondering how the interior could be so tight relative to the enormous footprint.
More 2017 Chicago Auto Show Coverage
In passenger volume as well as in details and features, the new Expedition is more like a minivan for the family that also needs to tow more than 9,000 pounds of boat.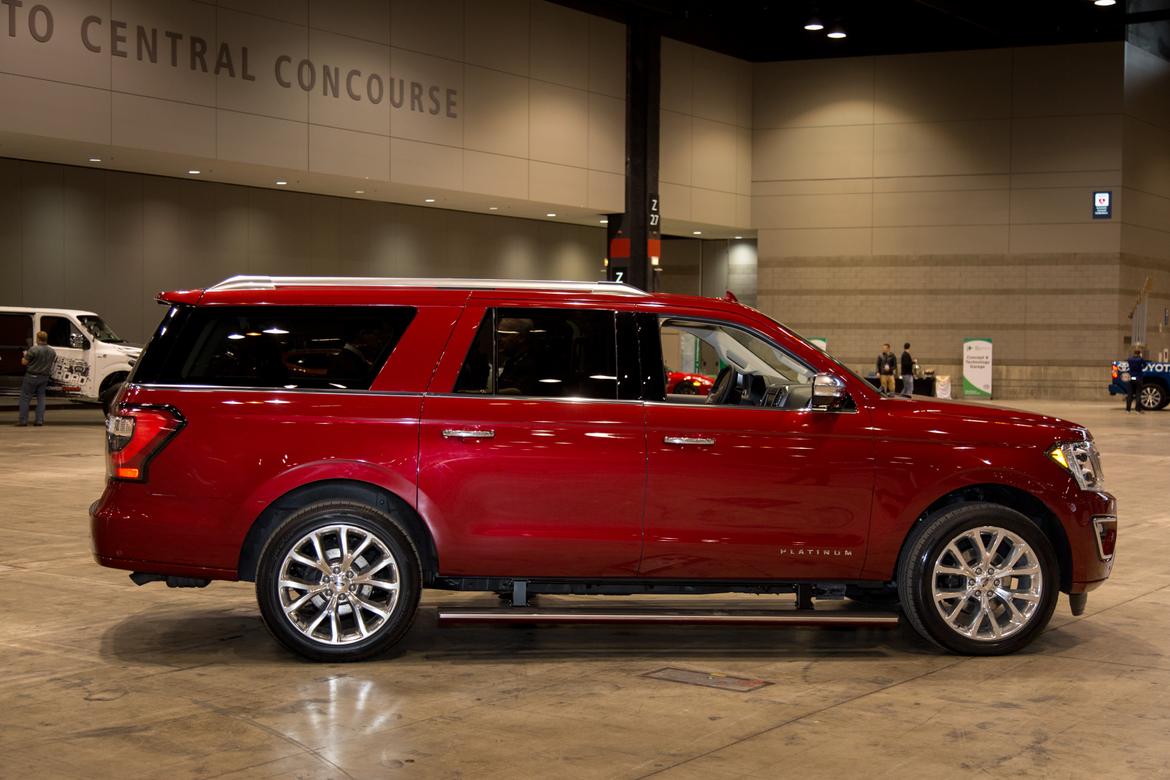 Credit efficient packaging as well as retaining one of the Expedition's long-time distinguishing features: an independent rear suspension that allows for a wider, flatter cargo floor with a relatively low load height. In the Max version, Ford says the cargo area will accommodate 4-by-8 sheets of sheetrock, assuming anyone would want to do that to their fancy new truck.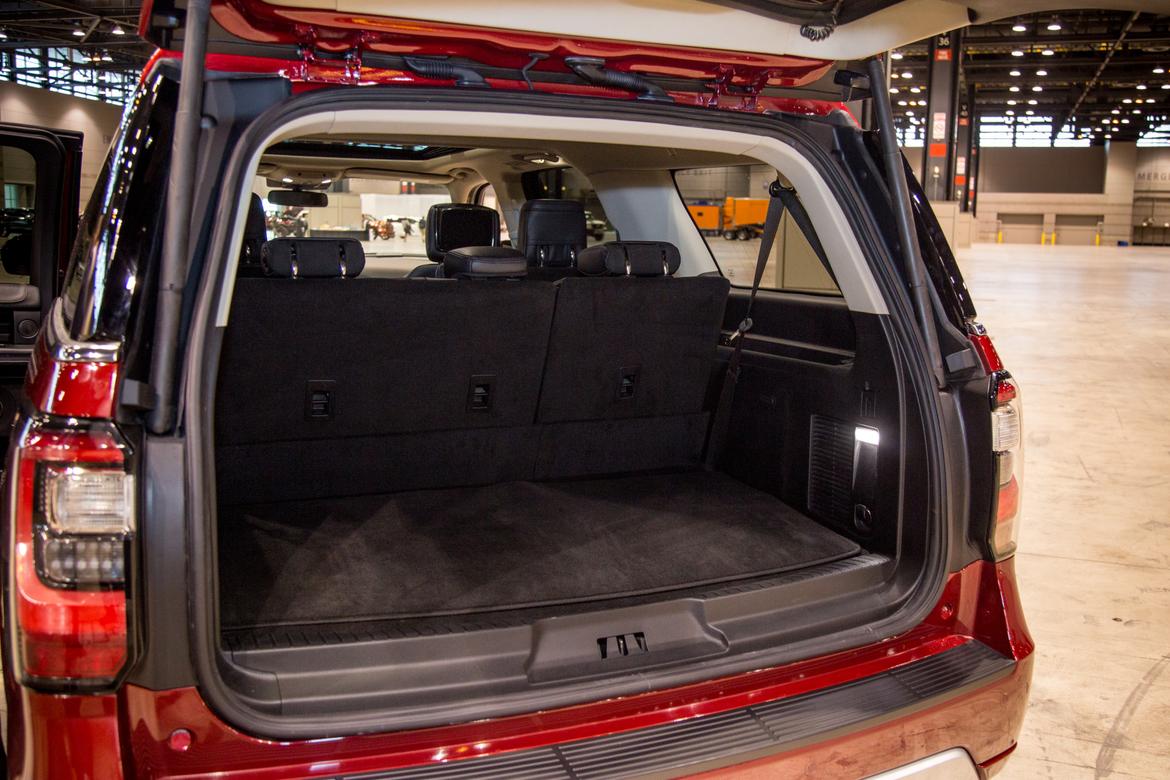 But if it's people you haul, real adults can sit comfortably not only in the second row, but also in the sofa-like, power-reclining third row. It's a better back row than any minivan out there, much less an SUV.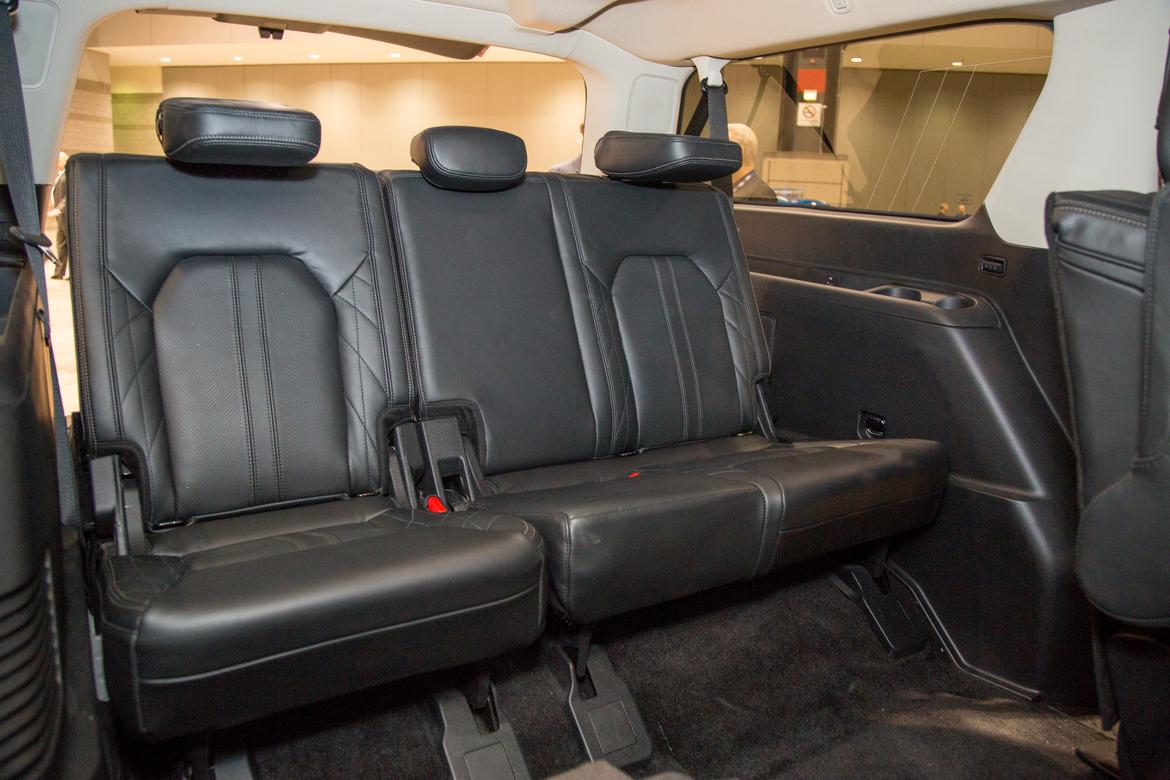 Beyond space, there is minivan-like attention to family details: There are two USB ports per row, four 12-volt outlets and a 120-volt household outlet. A new partnership with Sling will enable the twin-screen rear entertainment system, as well as personal tablets on the vehicle's Wi-Fi, to watch cable TV content.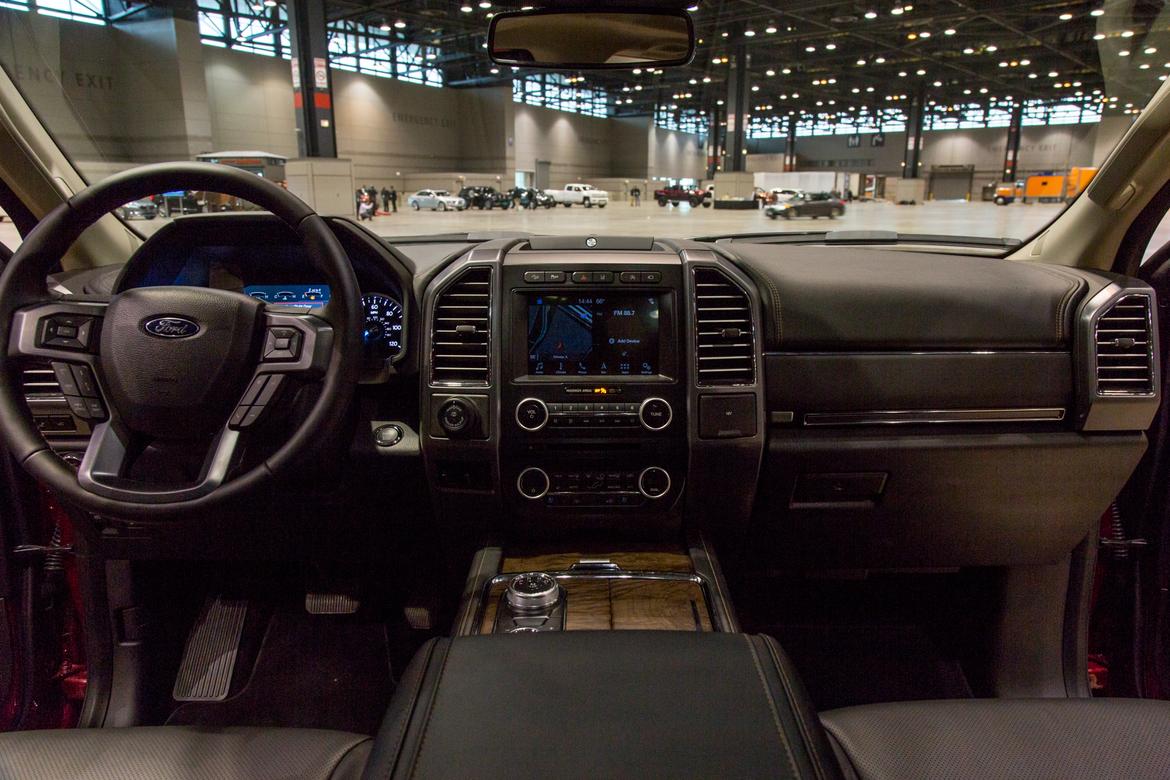 The interiors of Limited and Platinum trims also have high-quality materials and design details that maintain the upscale feel and visual interest, which is not easy in such a large vehicle. The dash and center console, which can hold a laptop or a real purse, will seem familiar; they're from the F-150 on which the SUV is based.
The exterior, while a few inches longer, looks less ponderous now. Horizontal character lines and a chrome-edged beltline give it a sleeker, less "trucky" look and eliminate the old model's big-butt proportions. If not quite lean, the truck now at least looks fit.
The Expedition update is dramatic, and not just because the previous model had soldiered on without major renovation since 2003. It should give GM's higher-selling big SUVs more competition than they've had in a long while.
2018 Ford Expedition; Cars.com photos by Angela Conners