2018 GMC Terrain's Transmission Controls Push Our Buttons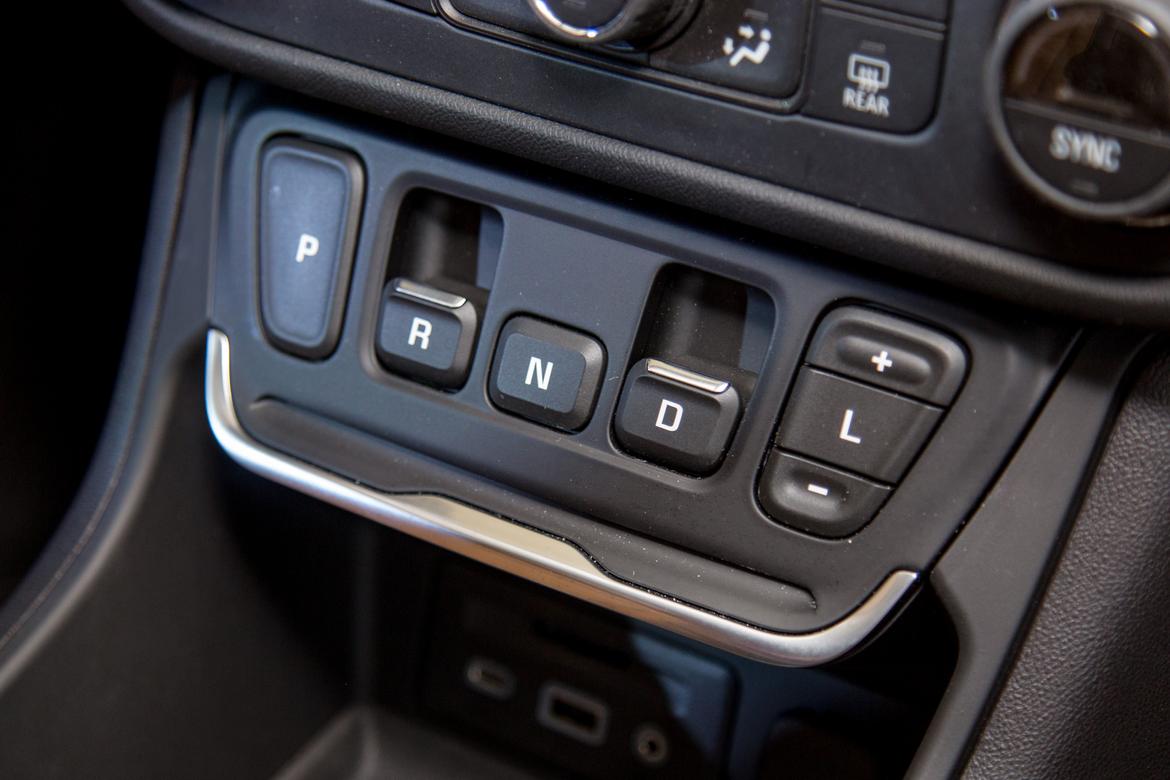 CARS.COM — The redesigned 2018 GMC Terrain at the 2017 North American International Auto Show in Detroit stands out for many reasons: new styling, new engines — and new transmission controls that have our editors scratching their heads.
More 2017 Detroit Auto Show Coverage
The transmission controls, which employ both buttons and toggle switches, have been placed directly below the air-conditioning controls on the center console. According to GMC, this location should provide a significant increase in center console storage space, and the elimination of transmission cables typically found beneath a traditional lever control creates a large pass-through storage area below the center console.
The center console design does seem to provide a large amount of storage, and being able to place the cupholders side-by-side will eliminate confusion regarding beverage ownership. But the push-button, toggle-switch-based transmission gave several of our Cars.com editors pause.
"I like how the Terrain's push-button gear selector frees more storage space in the center console, something that Honda's push-button gear selector doesn't do, but the GMC's similarly shaped buttons seem destined to confuse drivers. An old-fashioned column-mounted gear selector would have provided the same console storage benefits with better usability," said Senior Research Editor Mike Hanley.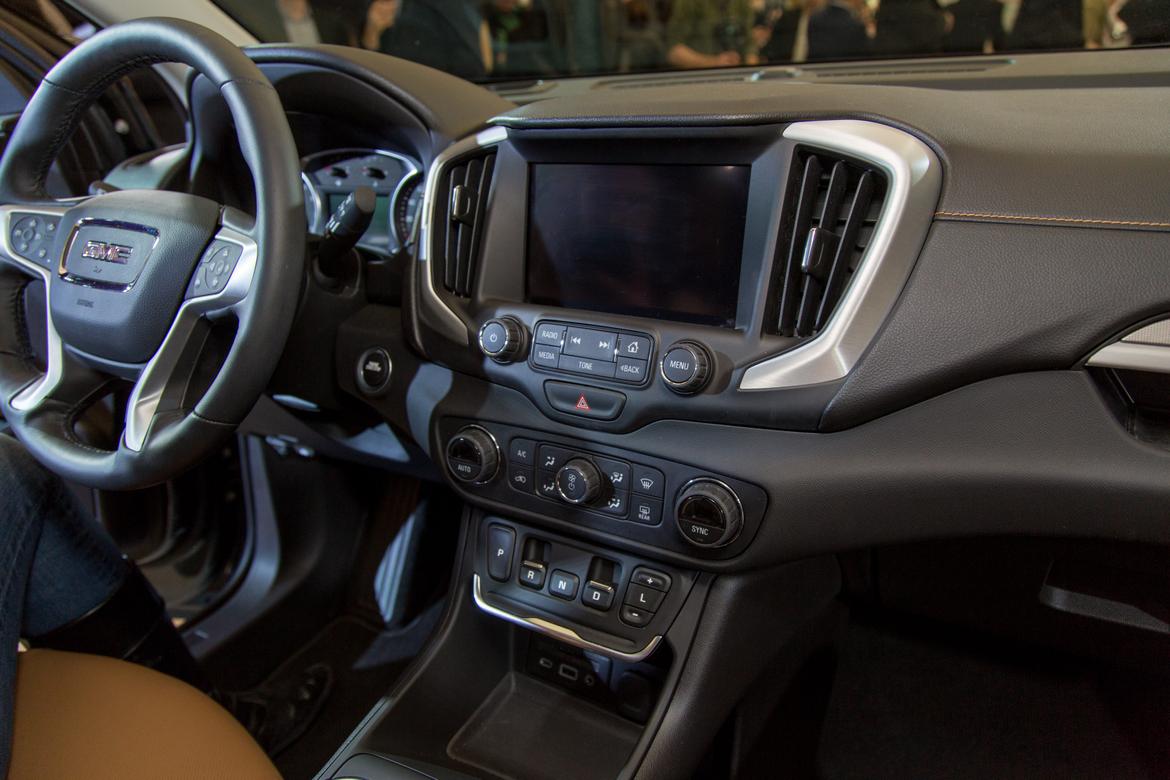 Executive Editor Joe Wiesenfelder has never been a fan of electronic transmission controls but has particular qualms with this design. "I don't like this feature at all on the Lincoln MKC, but GMC has made it worse here by moving it down low. I don't think it's out of the question that something could slide forward upon braking and push one of these buttons. But even if that's not the case, it exacerbates the problem with most electronic transmission controls: You have to look in order to confirm that your action has registered. With this design, it's even worse; you have to look down just to use it in the first place. Then you have to confirm that it worked — not like a conventional multiposition column, console shifter or rotary knob where you can just reach for it and feel the number of clicks."
A similar design of the 2015 Lincoln MKC's transmission controls led to a recall for safety reasons, but it remains to be seen if concerns will lead GMC to make changes in the Terrain's design, or if the design will be successful and perhaps spread to other vehicles in the General Motors lineup.