2018 Subaru Legacy Review: First Impressions and Photo Gallery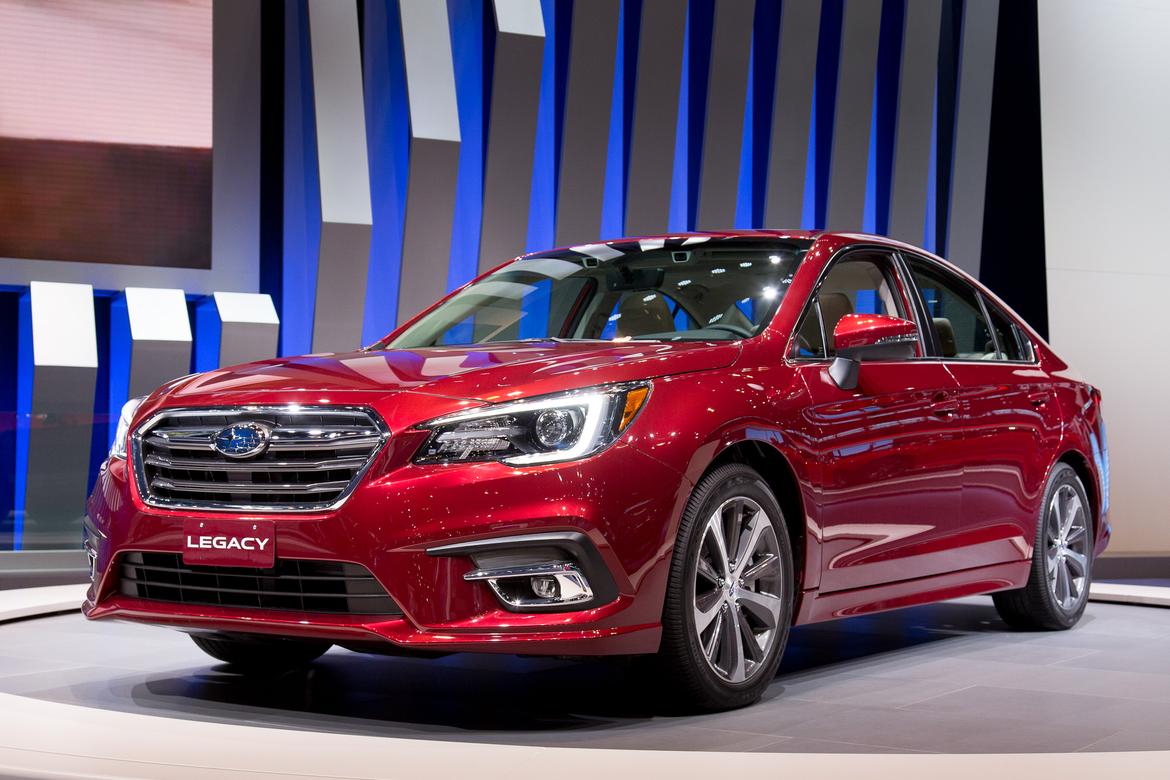 CARS.COM — Small changes have a big impact in improving the niceness of the 2018 Subaru Legacy, which debuted at the 2017 Chicago Auto Show. New door panel materials, contrast stitching and a freshened multimedia system are little touches in the right areas that make the higher trim levels of the 2018 Legacy look and feel more premium. The current Legacy certainly doesn't have a poor quality interior, so the new bits for 2018 are a nice bonus to an already pleasant mid-size sedan.
More Chicago Auto Show Coverage
The update is appropriately timed considering the redesigned 2018 Toyota Camry is filled with high-quality materials and goes on sale just after the Legacy. In the 3.6R trim level shown in Chicago, the Legacy's door panel is covered in a soft, stitched material that replaces a cheap-looking perforated design from the outgoing car. It's like this in the front and back, which are nice touches considering automakers sometimes cheap out in the backseat. The effect of these changes is a Volkswagen-like premium interior vibe - when Volkswagen does it right as with the Passat, anyway.
Redesigned climate controls change from painted silver to piano black and are more cleanly integrated with the new 8-inch touchscreen. The optional 8-inch touchscreen's main volume and tuning controls remain dials, but the buttons for phone, apps and radio are capacitive (also like before) and I'd like to see real buttons here like the 2018 Camry. Best of all, Apple CarPlay and Android Auto for mirroring smartphone functions like navigation on the screen are standard, and top trim levels like the 3.6R have dual USB ports in the rear center console for backseat passengers.
2018 Subaru Legacy; Cars.com photos by Evan Sears